8/18/2016
|
Childcare & Education
No post-Brexit blues for the day nursery sector
Courteney Donaldson, Head of Childcare & Education explains why nursery operators are not fearing Brexit.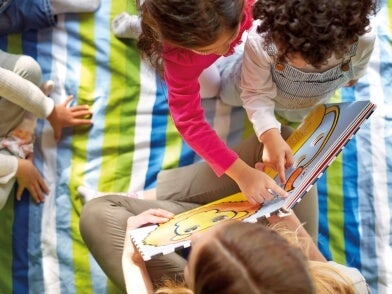 Despite media reporting of the impending doom and gloom in some sectors of the UK property market, the activity that we've seen this year makes it clear that this potential misery will not be applying to the day nursery market.

Throughout 2016, we've seen that confidence in the childcare sector has been high, with a constant flow of deals taking place, and a torrent of potential buyers looking to make purchases – both independent operators and corporate providers have been putting their money where their mouths are and investing in the care of our most precious assets.

Throughout commercial property, there was a sentiment of caution prior to the EU referendum on June 23rd, but the childcare sector seemed different somehow. There was no hesitation on deals and there were no jangling nerves about what could, might or would happen. Indeed, the market was solid throughout the run up to the EU referendum voting date, with nurseries changing hands as normal.

Post Brexit decision, analysts might have expected the market to start twitching. With no idea of how, when, or even if the Article 50 button would be pressed, and a new Prime Minister and Cabinet to boot, you would think that activity would slow down a little, as operators and investors focussed on the implications of an EU exit.

This has absolutely not been the case.

In the past eight weeks following the Brexit announcement Christie & Co has completed 26 nursery business sales, with an aggregate capital value in the order of £30.79m. Investor confidence remains strong, as evidenced by our high-value sale of Positive Steps Group to Busy Bees and the sale of the Little Unicorns Group, based in the heart of financial district Canary Wharf, which both completed in August.

The Little Unicorns deal is interesting to note given its location. As rumours of banks relocating to mainland Europe and financial sector job losses abound, this clear confidence in a group based in a part of London that relies on financial security to fill its nursery places is a real demonstration of confidence in the sector particularly as the group has been acquired by Bright Horizons Family Solutions, with their head office being based in Boston, thus this deal evidences confidence around inward bound UK investment, irrelevant of any financial uncertainly as widely reported by national UK media groups.

These deals were concluded hot on the heels of the pre-Brexit investment of a £27m funding deal, facilitated by Barclays, into Treetops. It's not just the larger groups that continue to hold bank and investors confidences , as in recent weeks, North West Nursery Group Kids Planet Nursery Group have also received a £10m war chest to aide their expansion plans, so I think it's wholly evident that  investor, bank and operator confidence is strong when it comes to childcare.

In addition to these large corporate deals, we've also seen a high level of activity across the regional markets. Despite the Brexit uncertainty – concerns about job security, the fall in the price of sterling and in Scotland, rumblings about a second "once in a generation" UK-exit poll, we have seen nurseries changing hands from Purley to Edinburgh and Wellingborough to Wrexham, as well as everywhere in between.

As we move into the second half of the year, it's safe to say that the childcare market is not singing the post-Brexit blues. It's a great time to be investing in and working within the sector, and this is likely to continue for the foreseeable future.