2/4/2022
|
Dental Practices
2021 saw the orthodontics and private dentistry markets boom
Practices with a cosmetic and specialist private offering, are prospering in the pandemic. The increase in consumer spend for higher value private treatments has helped operators to recover and even exceed previous income levels, in many cases.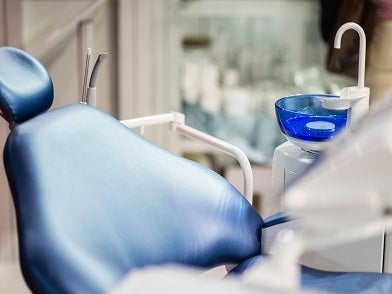 BUYER APPETITE
We saw strong buyer appetite for dental businesses throughout 2021. Established corporate buyers trying to fulfil ambitious buy and build targets face stiff competition from independently-owned dental groups trying to grow to platform size to eventually become suitable for future PE (Private Equity) backing – this buyer profile is dominating the higher end of the market.
A continued lack of supply of good quality, larger practices led to extremely competitive bidding and many sales agreed above asking price. Between 2017 and 2021, we saw an 11% increase in the number of offers and a 22% increase on unique offers received on dental businesses, showing rising appetite from new market entrants. The average number of viewings per practice rose, also, by 7.2% in 2020 compared with 2019, and a further 9.3% from 2020 to 2021.
For sellers of larger dental practices, the choice of buyer has never been so varied. A number of new entrants are looking to build groups and there are more buyers for larger assets than ever before, which comes with the consolidation of the market. 
First-time buyers continue to seek income security through practice ownership, often well supported by major high-street banks, and interest for practices in more suburban locations persists, as local operators are keen to live and work in one area. Patient numbers in suburban locations are also increasing in line with changing working patterns, as many people now work from home so, out of convenience, are choosing practices closer to home.
THE PRIVATE DENTISTRY BOOM
Since most dental practices re-opened in June 2020, patient demand for NHS and private dentistry has been unprecedented. The NHS sector continues to experience capacity issues caused by a huge backlog of patient appointments, whilst the private sector has boomed. Noticeable trends include the migration of patients from the NHS to the private sector and a general increase in the typical spend of patients, particularly on cosmetic and aesthetic dental treatments.
The reduced activity in the NHS sector has also freed up capacity in some practices for private dentistry to be introduced. Some practice owners are comparing the economics of running a practice with a more balanced income mix and are actively considering reducing their NHS commitments when activity returns to 100% to retain the valuable new private income.
DEMAND FOR ORTHODONTIC PRACTICES RISES
From the consumer side, demand for straight teeth and transforming your smile has never been greater and this has been closely linked with the 'zoom boom' and close-up video conferencing as the new work norm and people are becoming increasingly conscious of their appearance.
A number of the new orthodontic contracts (7 years + 3 years) have come to the market, and demand for these has been strong, particularly amongst corporate operators. Values per unit of activity are lower, but contracts are longer and so provide a greater degree of security than before. A limited supply of 7+3 opportunities has resulted in competitive bidding and the same corporate buyers are looking further afield with significant orthodontic transactions happening in the Scottish market where there are no time limited contracts, but they remain as valuable.
WHAT'S NEXT FOR THE UK DENTAL MARKET?
Profit margins will come under further pressure as the increase in employer NI contributions is introduced. Practice owners, already under rising cost pressures, will need to consider ways to mitigate this through better cost management and/or fee increases in the private sector.
There remains a shortage of dentists in the UK due to the EU Referendum result, which is further compounded by an acute shortage of qualified nurses in the profession. Whilst the overall number has been reported as being broadly the same as pre-pandemic, a higher-than-average number have failed to re-register. The BDA is quoted as saying that this was up to 3,800, with the main causes being relatively low pay and changes in working conditions. A lack of transience in the workforce because of the pandemic is also likely to have impacted the recruitment market.
For more information on the UK dental business market, read 'Business Outlook 2021: Business Outlook 2022: Adjust, Adapt, Advance' here.