Overview of the hotels market in the North
2017 has seen another strong year for the hotel industry, despite some challenges along the way.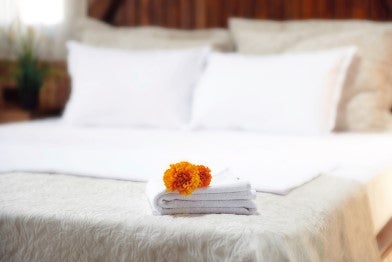 We have seen the start of the Brexit negotiations, a rise in costs for the hospitality sector in areas such as energy, national living wage and business rates to name but a few, and the ever increasing challenge when it comes to the supply of workers, with less people coming to the UK from other EU countries. However, we have also seen borrowing remain low with base currently at 0.5% and as a result of the weakened pound we have also witnessed more foreign investment into the UK market. Despite some uncertainty the UK is still seen as a safe place to put your money.
 
In the North we have seen a limited supply of hotels coming to the market this year. We feel that this is almost certainly down to the uplift in activity of the UK hospitality sector. As the pound has weakened, there are many tourists coming to Britain from Asia, the US and a number of European countries. There has also been an increase in staycations from people not wanting to travel outside of the country. This could be attributed to a number of factors, including the weakened pound, the threat of terrorism and the offering the UK has in general. However, an ever increasing demand from buyers means that when good quality opportunities do become available, there is a backlog of people waiting to get their hands on them. This has resulted in high prices being achieved, in many cases above that of the asking price, with sales such as the Crown Spa Hotel in Yorkshire selling in September off an asking price of £15,500,000 to an Asian investor group.
 
In the wider market there is demand from many different types of operators, from first time owners to larger corporate buyers. The North has been particularly busy with regional multiple operators who are looking to expand their groups quickly. Operators desire businesses that have a good base in terms of their profitability, but which encompasses an opportunity to add value either through margins or development potential by introducing more bedrooms, or by the addition of spa or leisure facilities.
 
Moving forward we envisage the hotel market in the UK to remain stable, which will continue to attract interest from both UK based and foreign buyers. After a number of years of the average hotel prices increasing, we feel this will slow towards the end of 2017 and into 2018, but that demand and values will remain strong.