7/8/2016
|
Dental Practices
Picking the right moment to sell your dental practice
Paul Graham, Associate Director talks about the Scottish Dental sector, and why picking your moment to sell is key.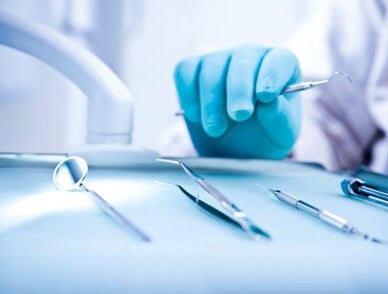 Deciding when to sell a dental practice is one of the biggest decisions an owner will make in their career, therefore they will want the market conditions to be the best possible, with premium prices being paid and an abundance of buyers ready and willing.
 
Market activity in Scotland shows no signs of abating with demand from buyers exceeding supply. We often see achieved values being within the market guidelines/average, both as a multiplier of Net Annual Adjusted Profit (EBITDA) and as a percentage in the pound, although within certain circumstances multipliers and percentages are at significantly higher levels depending on the demand of the practice in question. Just this month Christie & Co has completed on the sale of a multiple surgery site in Fife with a record sale/multiple being achieved.
 
Demand across the central belt of Scotland is obviously the strongest, in particular around Edinburgh and Glasgow. The practices we've been recently instructed on in these areas have been marked Under Offer after just a couple of weeks on the market after attracting multiple bids. However, since the turn of the year we have also brokered sales in other area including Inverness, Perthshire, Fife and Dumfriesshire.
 
The majority of banks appear very willing to lend to the dental sector and we continue to see competitive terms being offered to woo operators away from existing lenders or to attract new business.  Most banks will assess cases on an individual basis and continue to have regard for loan-to-loan value and interest cover. Where this is supported by appropriate advice from professional valuers, they continue to lend.