Providing the ACS with a property perspective
Matthew Williamson, Head of Valuation - Retail and Steve Rodell, Managing Director Retail were recently invited to provide advice to the biggest membership body representing convenience stores across the UK. In this blog, Matthew discusses what is currently facing the market from a property perspective.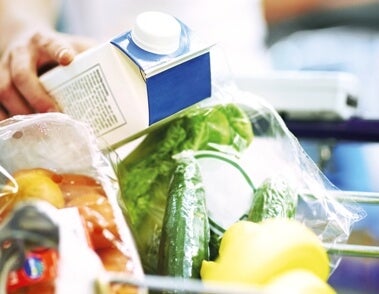 The Association of Convenience Stores (ACS) represents over 33,500 local shops in the UK. Advising them at their recent property forum, Christie & Co shared expertise with attendees involved in property matters for their organisations, on key issues and trends in the retail industry from a property industry perspective.

Although convenience stores are beating supermarkets with regards to growth, discounters such as Aldi and Lidl are growing at the fastest rate – in fact, 75% of developments are coming from these retailers. However, convenience stores are open later, situated closer to or in residential areas and provide a simpler offering which makes choosing a product quick and easy, so they still have potential to bag substantial market share.

However, c-stores still need to keep up with this level of development. Modernising stores is a big priority for many operators: 12% of stores have reinvested in a full fit out in the past year to keep up with corporate competition as customers want and expect a high level of quality in the place where they choose to shop. In an industry where 89% of the market is owned by independent operators with one store to their name (supermarkets are largely in decline), it is important for them to keep up to date in a constantly changing market. Interestingly, of £596m invested in c-store development, only 7% of this was funded through the banks.

Dwell time is also an increasing focus for shops looking to beat competition. While footfall may be high in the sector, owners need to think of ways to increase the amount of time that customers spend in their shop per visit and in turn how many items they averagely purchase.

Further issues to monitor for c-store owners are the effects of National Living Wage which was introduced on 1st April 2016; changes to business rates as introduced in this year's Budget and whether this will cause some local authorities to charge cheaper rates than others; and Sunday trading hours, where plans to abolish these were recently quashed. With regards to the latter, an investigation into the advantages that Scottish retail outlets have through not having this legislation recently proved that there are no real trading benefits, so more is to be discussed. Finally, the ever-changing landscape of UK High Streets is continually a hot topic – they are certainly not dead, but evolving.

We know that consumerism is increasingly moving towards convenience. Despite such concerns in the market, 25% of all Christie & Co applicants specify that retail is a target for investment - from first time buyers to corporate brands. We are always monitoring for trends so we will continue to provide the ACS with detailed insights with the welfare of present and future operators in mind.