Scotland's COVID-19 Lockdown Exit Plan
On Tuesday 23 February 2021, Scotland's First Minister Nicola Sturgeon revealed plans to ease COVID-19 lockdown restrictions across the country and reopen the economy in the coming months.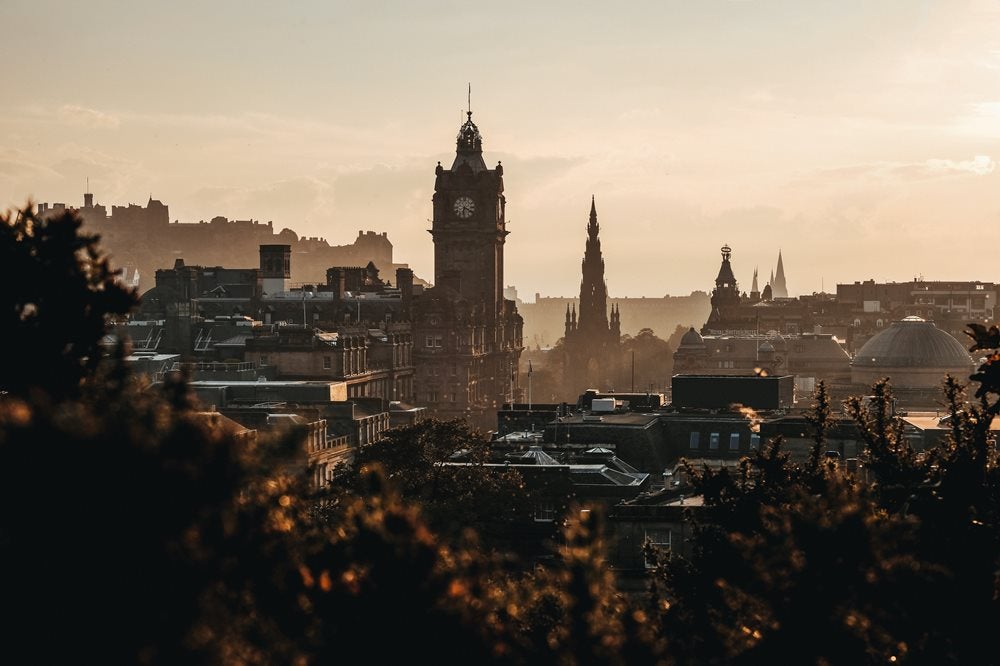 Scotland's cautious approach mirrors that of the English government's strategy however it will not be identical, with the nation's 'Stay at Home' order expected to stay in place later than England's, until 5 April at the earliest. Ms Sturgeon stressed the phased roadmap, which lacked targeted reopening dates was based on Scotland's data, which differs from the rest of the UK.
Immediate priorities will be the return of students to schools, allowing outdoor sports activities and lifting limitations around social interaction for adults. Further reopening dates and guidance will not be provided until late-April.
Here is a summary of the main points:
22 February
A phased return of Scotland's youngest students, nursery and primary years one – three began on Monday
The government aims to allow more children to return to school later in March (pending the success of the vaccination programme and no surge in case levels)
15 March
Phase two of a return to school; small number of priority students allowed to return to university and college
Non-contact outdoor group sport for 12 to 17-year-olds to restart
Outdoor meetings of four people from two households allowed
5 April
Restrictions on outdoor gatherings will be eased so that at least 6 people from two households can meet together
Retail will begin to reopen with an extension of the definition of 'essential retail' and the removal of restrictions on click-and collect
From 26 April
Scotland will move back to a levels system of COVID-19 restrictions from the last week in April, with all council areas currently in Level 4 moving to Level 3
There will also be a phased re-opening of the economy, including non-essential retail, hospitality and services like gyms and hairdressers but no set dates were given for this
As part of her statement, Ms Sturgeon also outlined details of government support that will remain in place:
The COVID-19 Strategic Framework Business Fund will remain available until at least the end of June
Businesses exiting Level 4 lockdown that are allowed to reopen will continue to receive payments from the fund for at least the next four weeks
Support is also being considering for businesses that may still face trading restrictions and reduced demand before all social restrictions are lifted
There is an overall sense of disappointment, particularly amongst business operators that Ms Sturgeon's statement only outlined plans until the end of April, when Scotland would return to a tier system of restrictions and did not go as far as Prime Minister Boris Johnson's four-step lockdown exit roadmap, which aims to see all social restrictions in England lifted by 12 June. 
Brian Sheldon, Christie & Co's Regional Director for Scotland shares his thoughts:
"There have been mixed reactions across Scotland towards the First Minister's 'route map' out of lockdown, dependent on personal circumstances.
"Across the business community, particularly the hospitality industry, whilst understanding the reasons to be cautious, there is a feeling of further neglect shown to the sector, which many would say has been impacted the most as many businesses have been closed since October 2020 due to the restrictive nature of the 'level' system.
"Everyone is comparing the subtle differences between the statements and strategy issued by both Prime Minister Boris Johnson and the First Minister of Scotland. Each is quite rightly cautious with an emphasis on 'data' however many have interpreted one offering more hopeful than the other.  
"Over the next few months, the suppression of the virus is critical, as is the pace of the roll out of the vaccine, which combined, will hopefully allow the Scottish Government to advance the easing of the restrictions earlier than planned at each review date, which have been set at three-week intervals. In the meantime, support for the business community will be crucial if many are to survive over the coming months."     
Update as of 18/03/2021
On Tuesday 16th March 2021, First Minister Nicola Sturgeon announced new reopening dates as part of Scotland's Lockdown Exit plan. Encouragingly, the mass reopening of the economy and lifting of current travel restrictions is set to commence from next month.

Here are the key updates:
2 April
'Stay at Home' order to be lifted

5 April
The reopening date for hairdressers, garden centres and some other non-essential retail including homeware stores and car dealerships has moved forward to the beginning of the month
Click and collect can resume

19 April
All pupils expected to be back at school following Easter break

26 April
Sturgeon confirmed all other non-essential retail, hospitality venues, gyms, pools and leisure attractions such as museums and libraries etc can reopen on this date
Travel within mainland Scotland can recommence
People shielding can return to work or education

17 May
All council areas expected to move to Level 2
Four people from two households can meet indoors
Hospitality premises will be allowed to serve alcohol indoors until 10.30pm and 10pm outdoors
Outdoor contact sports can resume (for adults)
Cinemas and bingo halls can reopen

A further relaxation of rules is also planned for June, with the aim to move all council areas to Level 1, before hopefully shifting to Level 0 and lifting all social distancing restrictions by the end of the month.