9/21/2022
|
Dental Practices
Selling a dental practice? You need a dream team behind you!
Paul Graham offers insight into the process of selling a dental practice, and who you need by your side to get the best, stress-free deal.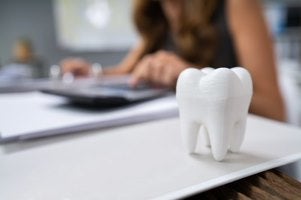 Selling your dental practice should be an exciting time, full of possibilities and hope for the future. It is important to note the complexities and nuances involved in such a process and, as such, practice owners who try to sell directly need to be wary of this as they can encounter significant complications.
As a seller, you will have put your expertise and time into building your practice – in a way that no-one else could. So, why wouldn't you want similarly dedicated sales experts by your side?
The value of the reassurance that the right team can give you is impossible to quantify, and it is important to note that it is not just about getting the most money for the practice – that is just one component of an offer. It is also about getting post-sale conditions that you are happy and comfortable with.
In addition to this, for some sellers it is important to find a buyer that shares a similar ethos, capability, and drive for quality staff and patient care.
 The devil is in the detail
Deal structures can fluctuate dramatically, from 100% of the proceeds being paid on completion, particularly with NHS practices and smaller, owner-operated private clinics, to a significant portion of the offer being deferred due to the reliance on the Principal.
Where there is a significant personal goodwill attached to a clinician, we tend to see a longer tie-in of three to five years proposed to provide a gradual transition and alleviate the risk of patient drop-off. Whilst most purchasers will defer proceeds in cash, some operators will offer loan notes or shares in the acquiring company – this can be extremely lucrative but won't appeal to everyone.
Remaining on post-sale
We're often asked, especially by private dentists, whether it is necessary to tie-in for a period after completion. The general answer is 'yes', as the transition of patient relationships is a very sensitive area for a buyer and the lending bank.
It also often suits the outgoing Principal's circumstances to continue working and is often on the income you generate working as a Principal. The more it is, the higher the risk for a buyer and the longer you are likely to tie-in for.
When the Principal is remaining post-sale as a clinician, it is important to agree remuneration terms at the outset of the deal. This includes negotiating the rate of pay for NHS, Plan, and private treatments; the days and hours to be worked; the lab contribution; and any other adjustments such as hygiene referrals and bonuses.
Typically, the Principal will be given a turnover target in line with their practice revenue that they must achieve each year of the tie-in in order for the deferred proceeds to be paid out. This is sometimes adjusted in line with annual inflation or the Consumer Price Index where there will be gradual organic growth.
Funds are usually clawed back annually against performance, with the mechanism varying depending on the purchaser and the deal that the agent has achieved. This might be, for example, that £1 is deducted from the deferred consideration for every £1 of revenue recorded below the turnover target.
Whilst deals tend to focus on maintaining revenue, we are at a time where there is a real surge in patients wanting private and cosmetic treatments. For this reason, a growth clause can be inserted that will reward the seller for growing revenue over the next few years. This is extremely important to consider when the practice is still in its ascendency or there is a specific patient demand with a huge opportunity for driving a particular income stream.
Despite the labyrinth of nuances in a transaction, it can become more straightforward if you have the right team behind you. With competitive tension in the marketplace, we are finding deal structures are becoming a lot more interesting – in essence, as the business grows, there is a mechanism in place for the value to grow as well.
Your dream team
There are many parts to a successful sale that require negotiation, so it's important to employ a team that has the know-how and experience of what that should look like.
You want a RICS (Royal Institution of Chartered Surveyors) regulated agent to value your practice and help you through the process, from beginning to end. You also need a solicitor and an accountant who have expertise within the dental sector.  
I can't stress strongly enough that, for the selling process to be performed in the correct manner, and to be as stress-free as possible, it is important to engage the services of a team of specialists. Don't go it alone.
At Christie & Co, the only RICS-regulated agent both valuing and selling dental practices in the UK, we work exclusively for our client, the seller, and do not take fees from buyers. In fact, to do otherwise would be a clear conflict of interest and sellers should be aware of that.
We also have in-depth insight into the regional market nuances and access to multiple potential buyers, allowing us to deliver the best possible price and terms for our clients, which enables us to approach the buyer market fairly and to achieve the best result through a competitive bidding process.
Sellers dealing directly with a buyer are highly likely to receive unfavourable and unrealistic conditions attached to a mediocre offer.
Sharing information
Selling a practice is a sensitive subject, and we understand that a Principal doesn't want word getting out that may disrupt staff, associates and patients etc. This may be one of the reasons sellers think it is 'convenient' to sell direct to a buyer.
However, practice owners needn't be concerned. Christie & Co transacts over 100 dental practice sales per year, with all sales (unless requested otherwise) being handled through a highly confidential but competitive process.
Sellers are in full control over who receives information on their practice, we offer a tailored service and work together with owners and their appointed accountant and solicitor. This 'dream team' will ensure the best possible outcome with minimal disruption to the business.
If you are considering selling your practice within the next five years, it is not too early to make contact with a specialist agent like Christie & Co, as you can talk about your business plans, and we can advise you on what else you need to do to prepare your business for its sale.
For example, we would run an evaluation of the business and provide a comprehensive document detailing what the practice is worth. If for any reason an owner isn't ready to sell and wishes to enhance the value of the practice then, with enough of a lead time, we can offer advice on how to increase profitability that will, ultimately, increase the practice's value.
When a business is ready to be sold, you can rest assured that you are getting the best possible outcome for the legacy and goodwill you have created, whilst making the process as stress-free as possible. After all, the easier part is obtaining an offer; the challenge is getting the deal over the line – this is where we roll up our sleeves and take an active approach throughout the transaction until it's successfully completed.
If you are interested in selling a practice, or for further information about the market itself, please email paul.graham@christie.com or call 07739 876 621.