Should I sell my freehold retail property and business or let it to a tenant - which option is right?
Throughout the UK, the two most common property ownership types are freehold and leasehold. So, what's the difference and which option is right for you when considering the sale of your retail business?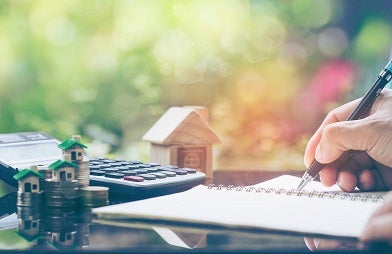 Selling the freehold gives you the exclusive ownership of the land and property on it, along with any operating business. Subject to warranties and indemnities, you get to walk away from everything and distribute the funds as required.
Granting a new lease means you remain involved and responsible for the 'Landlords Covenants' (obligations). This is important as you cannot simply walk away. What if the tenant fails, what if the property burns down or needs repairing?
The landlord leases out the property on lease terms agreed between the parties at the outset. The RICS "Code for Leasing Business Premises" provides a helpful checklist of principal terms to negotiate before approaching the legal process of granting a lease.
Selling a business and property freehold generally results in much larger proceeds and the opportunity to start afresh. Yet becoming a landlord and selling the goodwill of the business via a new lease is also a fantastic option to consider. Capital growth through the movement in freehold property prices can be attractive, alongside retaining a steady rent from your tenant, which turns your original business into an investment. There are tax implications here so make sure to seek tax advice too.
A significant benefit of taking this route is a much larger buyer pool. A lease premium is likely to be far less than buying freehold, which is affordable to a larger number of buyers.
Unlike in England and Wales, there is no automatic to lease renewal in Scotland.  However, a tenant can approach their landlord to discuss their options and agree a solution near the end of the lease.
Some leases have a right of pre-emption, giving the tenant the 'option to buy' at an agreed milestone in the lease.  This usually involves a valuation of the property element (bricks and mortar) at that time. This is worth considering if you want to receive some rental income but have a longer-term view to realising full value in the future.
Ultimately, personal preference and circumstances will often determine whether you decide to sell the freehold or grant a lease. As when making any significant financial decisions, you should always seek advice from a qualified professional.
Christie & Co is regulated by the RICS, so we are well placed to provide professional advice. We can help you make the best decision and achieve the best price for your retail business, whether freehold or leasehold. 


Get in touch
To find out more, get in touch with our Retail Experts here.
More information on buying and selling retail shops and properties
Looking for a retail business or retail shops for sale? Start your search here