Spending Review 2020 Update
Yesterday, Chancellor Rishi Sunak delivered the government's spending plans for health, education, transport and other public services over the next year.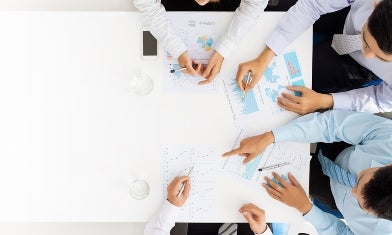 He also briefed MP's on the state of the UK economy and public finances, which have been badly battered by the ongoing COVID-19 pandemic.

Sunak warned that the "health emergency is not yet over" and the economic emergency has "only just begun", advising that the UK economy is expected to shrink by 11.3% this year and feel long-term scarring to growth and jobs; not returning to its pre-crisis size until at least the end of 2022.

So far, it has cost the UK £280 billion to get through the pandemic, with another £18 billion of spending allocated towards testing, vaccines and PPE equipment in 2021. Sunak also confirmed an extra £3 billion for the NHS in England next year to tackle the backlog and delays in other operations caused by COVID-19.

Borrowing has reached record levels, with the UK borrowing a total of £394 billion this year – the highest recorded figure in peacetime.

The Office for Budget Responsibility (OBR) expects the number of unemployed people to rise to a peak of 2.6 million by the middle of next year, meaning the unemployment rate will hit 7.5%, its highest level since the Global Financial Crisis in 2008.

Key Points
Funding dedicated to public services to tackle coronavirus will total £55 billion
An extra £2 billion will be spent on transport, £3 billion for English councils and £250 million to help end rough sleeping
£2.2 billion extra for schools in England, representing 2.2% increase per pupil
Disappointingly for many, the government will decrease its overseas aid budget by 2%, allocating £10 billion (0.5%) of national income towards this spend  


Public Sector Pay and Employment
The national living wage and minimum wage will rise in 2021 by 2.2% to £8.91 an hour. 23 and 24-year olds will also qualify for living wage for the first time
Pay rises in the public sector (excluding NHS and low-income workers) will be frozen in 2021. Over 1 million NHS workers and 2.1 million public sector workers earning below £24k per year will still get a pay increase of at least £250
A new £4.6 billion package dedicated to help people back to work
An extra £2.6 billion for the Restart scheme to support those out of work for 12 months and £1.6 billion for the Kickstart scheme to subsidise jobs for young people
£375 million skills package, including £138 million to provide Lifetime Skills Guarantee
Health Care Sector
The health care budget will rise to £6 billion, including an additional £3 billion towards the NHS to combat COVID pressures
An additional £500 million will be allocated for mental health services in England
£325 million will be spent on replacing ageing diagnostic equipment like MRI and CT scanners
An extra £300 million grant will be provided for councils to fund social care
Infrastructure and Development
Notably, the Chancellor announced a new UK infrastructure bank, to be headquartered in the north of England, which will finance infrastructure projects from next spring, alongside the private sector
Also announced was a new "levelling up fund" worth £4 billion which will pay for upgrading local infrastructure across UK. With this, any local area will be able to bid directly to fund local projects, which must be delivered within parliament and command local support. Project could include a new bypass, upgraded railway stations, less traffic or more libraries, museums, and galleries
 
Scotland, Wales and Northern Ireland
Additional cash boost of £1 billion for Scotland, £600 million for Wales and £400 million for the Northern Ireland
An £11 million cash boost for Scottish regional growth deals
£2.6 billion fund for devolved administrations to boost COVID recovery
 
Courteney Donaldson, Managing Director of Childcare comments:
"The 2.2% increase in the UK National Living Wage is very positive for child sector workers, however, adequate funding also needs to be provided to providers. The nursery sector has been underfunded for many years and financial sustainability has been further compounded by the coronavirus pandemic. Many early years providers across the country have operated at notable losses this year due to the initial lockdown which commenced in March. While being permitted to reopen to the wider public during early summer, the cost of delivering childcare has significantly increased during recent months and the funding shortfall has widened at an alarming rate.

"During recent months we have seen more and more settings urgently needing to recruit additional members of staff in order to maintain and manage setting 'bubbles', alongside needing extra staff to provide cover while colleagues self-isolate, alongside the need to maintain ratios – the combination of which, amid funding and income shortfalls are placing great strain on the workforce and financial sustainability alike.

"Early-years childcare settings were pivotal at the beginning of the pandemic, as they provided support to front line and key workers, and they are absolutely fundamental in assisting the recovery of the UK's economic condition. The sector needs to be truly recognised for the phenomenal contribution that it has made and the underfunding that it has received over many, many years needs to be adequately corrected, now more so than ever."