Tesco and Booker: changes ahead for independent retailers?
When Tesco announced its proposed merger with Booker, it also revealed what could be the biggest shake up of the convenience store sector this decade, here Steve Rodell, Managing Director - Retail, at Christie & Co looks at the implications for the retail sector.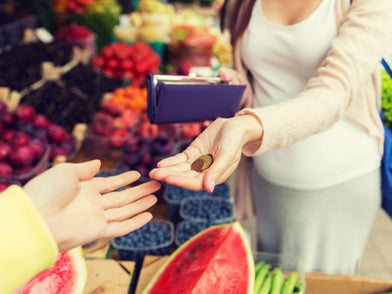 Although it took the sector by surprise, it is an extremely tactical move by the supermarket giant.  By diversifying its portfolio into deeper rungs of the supply chain while simultaneously acquiring links with thousands of independently owned convenience stores, its power in the grocery retail sector suddenly surged. The ripple effect from this will be felt throughout – and beyond – the industry.

Such a move isn't completely unheard of.  We've seen this type of activity before in the pub industry. Breweries used to supply their own directly managed pubs, as well as nearby independent pubs which they also supplied through a wholesale agreement (beer tie). The brewery could supply beer to their own pub at minimal cost, whereas the independent pub had to pay wholesale prices set by the tie.  As a result, the same beer was cheaper in the brewery pub than at the independent pub which could be on the same street. 
Would the same happen if Tesco now knows how much a Booker supplied store is buying and selling goods for, and would they seek to price the independent retailer out?

There are also potentially huge implications for the convenience property market.  Tesco now has instant access to almost 5,500 independently owned UK sites supplied by Booker's Londis, Budgens, Premier and Family Shopper brands.  Could Tesco brands monopolise the market?  This is likely to be the main thrust of any CMA investigation. 

Tesco would have to carefully negotiate any potential internal conflict of interest now it has an intricate knowledge of all independently owned Booker supplied stores.  They could use this knowledge to identify stores which may be profitable as a directly managed One Stop or Tesco Express.   Alternatively, would Tesco try to incentivise independent retailers to move over to the One Stop franchise model where they can then benefit from franchise fees and supply deals?  This could leave the independent operators with less flexibility of where they buy their stock from.

Any such switch could potentially be sold quite easily to retailers.  Not least because it could lower their supply costs and so offer more competitively priced goods.  This would also attract more customers and ultimately generate greater profit margins.  

However, recent accounting scandals and questionable supply chain activities has led to a general anti-Tesco sentiment in the independent convenience world. Independent retailers have been fiercely competing with Tesco over the last couple of decades so the idea of now having them as a supplier may not be well received.

The evolution of the relationship between Tesco and independent convenience store owners will be very interesting to watch. We don't expect to see any big change for at least the time it takes for any likely CMA investigation to establish what effects the deal will have on a fair, competitive marketplace.  Independent retailers should seek professional advice on how they may be affected but in the meantime, we watch this space with great interest.