The impact of electric vehicle charging points on petrol stations
The comments in this article were originally published by Forecourt Trader on 19th April 2018.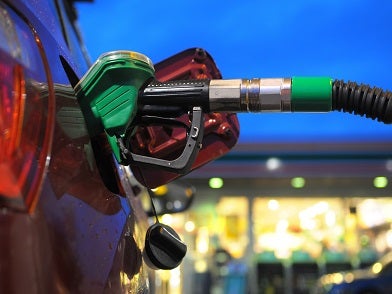 While sales of electric vehicles are rising at 35% each year, this only represents 4.5% of all new car registrations. A lack of public rapid charging infrastructure is among the major barriers inhibiting the use of EVs. 

As government initiatives towards research and development are set to increase, such as the proposed AEV Bill, which includes the promotion of the installation of public charging points, the landscape of forecourts and consumer habits are bound to change.

Considering the 23% increase in electric charging locations in 2017, the number of charging locations will outnumber petrol filling stations within four years. The number of charge points already does!

Many operators have turned to expanding their convenience retail offering to combat any potential decline in fuel sales, which will probably only decline on the back of alternative fuelled vehicles. 

The installation of EV charging points begs consideration of space and associated costs. Consumers will likely seek to combine recharging with another activity, such as checking email, making calls or other purchases on site. While this would increase footfall and boost retail revenue, smaller sites may have limited capacity to accommodate this and may struggle to adapt.

The pricing structure for EV charging is still developing. The need for a physical payment point is effectively removed as EV charging companies can facilitate payment directly from their customers online. Nor are they bound to sell their product at traditional petrol filling stations. Drivers may also choose to charge their cars at home, albeit more slowly.

EVs are expected to provide an acceptable charging range and reach price point equivalence with their petrol/diesel counterpart by 2024. Beyond this tipping point, charging revenue will not completely offset declining fuel sales. Charging stations are like swimming pools at hotels, in that they tick the box as an amenity, but not everyone will use them. Forecourt operators will need to diversify their offering and services, with heavy focus on convenience retail income.