The rise of the multi-faceted leisure destination
While some sectors have struggled as consumer spending has seen a highly publicised drop in recent years, a trend has emerged that shows shifting spending habits in the UK, as the public often prefer to spend their hard-earned wages on experiences rather than material goods.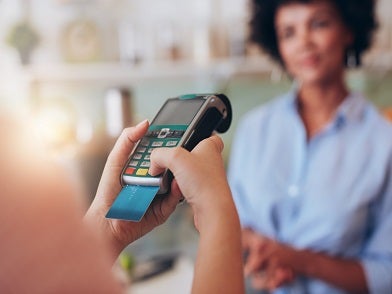 The leisure industry has seen an uptick in demand over the past couple of years, and at Christie & Co we have seen increased activity in a variety of businesses within the sector, particularly sporting venues which can double up as live music/performance venues in the busy "festival" period, health clubs, visitor attractions, outdoor activity centres, and holiday and caravan parks. 

When looking at the appeal of these venues, a developing theme has been the rise of the multi-faceted leisure destination. Businesses that can offer several attractions or facilities on one site are increasingly performing well – predominantly family-orientated operations which appeal to a wide market. Proving to be a hit with consumers, these 'one-stop shops' are so appealing due to their convenience and unique array of services and amenities which visitors may typically struggle to find all in one place.

Garden centres and farm shops are two such emerging businesses which are successfully combining a retail offering with customer-focused events such as talks, workshops or product demonstrations, plus food and beverage facilities, to draw in visitors and create an environment where they stay for more than just a shopping trip, creating a 'day out' experience. In addition, we've witnessed garden centres diversifying their offer even further to increase an already lengthy average customer dwell time with children's play, adventure golf, educational classes, bowling and even cinema uses.

These multiple income streams and businesses which appeal to a wide demographic, and are more often than not situated within large freehold sites, are making the sector attractive to a growing number of investors as well as the private equity community.

Merging leisure and hospitality aspects is also what has made caravan parks and holiday parks such long-standing, popular destinations for families, catering to all needs in one convenient location. Accommodation, food and drink, and entertainment attractions such as swimming pools, play areas and clubhouses are typically on offer, giving consumers a self-contained leisure hub on their doorstep. As continued growth in staycations has fuelled the interest in the holiday park and caravan sectors, we fully expect the boom in the market to continue. Not only has private equity been drawn to their stable and long-term income potential but individual investors have seen the advantages of investing by letting out holiday homes on these thriving sites.

Investors find these multi-faceted destinations which combine aspects of different leisure businesses so attractive due to the wider market appeal of catering to a variety of consumer needs, plus the added benefit of multiple income streams which feed into overall revenue.  

Existing operators will undoubtedly be keen to expand their portfolios to take advantage of the rise of these types of businesses, however there are some high barriers of entry to create these destinations. Sites need to be substantial to accommodate the desired facilities, plus the level of planning and cost required in setting up a multi-faceted venue is considerable. The market is more likely to see more intensive use of sites and continued M&A activity, allowing operators to capitalise on ready-made leisure destinations and expand them to meet their specific consumer demands.