UK Hotel Reopening Trends in 2021
Over the last 20 months, COVID-19 has created several challenges for the UK hotel sector.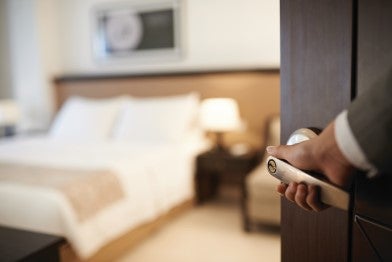 Hoteliers have had to make unprecedented decisions regarding their business and whether to remain open or temporarily close. Earlier this year, we reported on the UK's reopening trends for 2020, which identified a mixed response from operators across the regions in the face of multiple lockdowns. Having tracked the data for the past 10 months, we can now provide an update on the current trend for 2021.
The beginning of 2021 kicked off to a challenging start as the UK went into its third and longest lockdown. However, since the lifting of restrictions on leisure travel on 17 May 2021, there has been a significant boost in the reopening of hotels, with 97% of the UK's hotel rooms currently open for business. Whilst this was to be expected given the anticipated return of demand, there are still variances by region, with 98% of supply now trading in the UK regions vs 95% in London.
Key Regional Trends
For analysis, we have examined seven of the largest and most popular city destinations for leisure or corporate tourism. As expected, destinations with a high share of leisure tourism lead the list in terms of hotels open.
Bristol is currently the only city with 100% of hotel supply open, followed by Glasgow with 99% and Edinburgh with 98%. At the height of the third national lockdown, Bristol had the highest percentage of supply trading with 82% open in January, whilst Edinburgh only recorded 61% of supply open during the same month.
With the reopening of hotel accommodation for tourist purposes on May 17th, overall opening rates surged to above 90% across the major cities and slowly continued to current levels with summer demand picking up. Birmingham, however, while initially seeing 94% of supply reopen in May then saw a drop of supply open to 88% in August after which quickly returned to 97% in October 2021.
Differences across the hotel categories
There are also noticeable differences between various categories of hotels. Whilst 99% of economy or budget hotels are currently open, luxury hotels are slightly lower at 96%. The upper midscale segment (mid-range) was most stable during the third lockdown with a low of 88% of its hotels trading in February whilst Luxury hotels were the most impacted dropping to a low of 60% of supply open in April.
Looking at the two largest segments, economy and upper midscale, which together account for 48% of the UK's total room supply, their reopening trends have been markedly different. One explanation could be the different branding characteristics, which we first identified in our 2020 update.
Overall, 73% of the UK's economy hotels are branded, with approximately 45% under the Premier Inn (incl. the hub and Zip by Premier Inn brands) or Travelodge. This operating model allows for the segment to be more agile and faster at rolling out operating decisions across the markets. This was also evidenced by the quick acceleration of the reopening of the segment when demand returned.
In comparison, 52% of the Upper Midscale segment in the UK is branded but under 20 individual brands, with the remaining 48% of the segment operating as independent hotels. This makes the segment less transparent and potentially more disjointed in their response to market conditions. However, this may also be due to large numbers of seaside, rural and leisure destination hotels being in the upper midscale sector and able to capture demand in those locations versus branded hotels which are more likely to be in town and city locations.
Branded vs Independent Hotels
This analysis explains a similar correlation when looking at opening trends between branded and independent hotels throughout the pandemic. Independent hotels recorded their lowest trading percentage at 88% during the third lockdown while branded hotels recorded a low of 71%.
The overall reopening trend has been positive since the much-awaited lifting of restrictions on 17 May and the return of significant demand led by strong leisure markets. However, growing economic pressures including rising inflation, the current labour shortage within the hospitality industry and increasing energy costs have put pressure on hotel margins and created new challenges in day-to-day operation. As a result, some hotels are unable to service the demand and have been forced to reduce their available inventory. We will continue to monitor reopening trends in the coming months, against this backdrop.
Key Takeaways
Hotels in regional leisure-led tourist destinations reopened at a quicker rate than town and city locations, as leisure holiday demand returned quicker than city tourism or business demand
Across the various categories, economy hotels reopened quicker than those in the upper midscale segment
The upper midscale segment was most stable during the third lockdown whilst luxury hotels were the most impacted