What does the potential acquisition of Nisa by the Co-op mean for the wider retail sector?
​With ongoing rapid consolidation in the convenience sector, the Co-operative Group's recent proposition to acquire Nisa is of little surprise. The real question is whether Nisa's 1,190 members will approve the deal?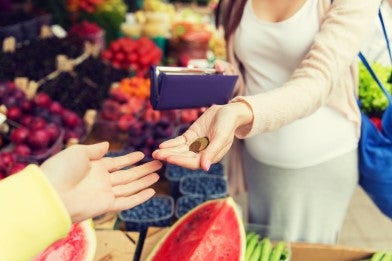 A minimum of 75% of votes are needed in favour of the offer for the deal to be secured so the deal is by no means certain. If the offer is accepted the Co-op has committed to a payment of £20,000 per shareholder, a deferred payment of up to £1,654 per share and up to 1% of rebateable sales for each shareholder, for four years, until March 2022. Are members likely to vote in favour? If so what are the wider implications on the market? Steve Rodell, Managing Director - Retail at Christie & Co comments:

"We need to consider two factors if this deal happens. Firstly, what will this mean for the wider retail industry, and secondly, what will it mean for Nisa's members? This is evidently a reactive deal which has emerged in the context of consistent consolidation efforts across the industry; particularly the Tesco/Booker merger and an imminent announcement from Costcutter. Nisa's buying power has consequentially taken a hit; leaving it on the back foot of what is now a market that is becoming dominated by larger buying groups. Being part of a large buying group is arguably becoming crucial to remain competitive and viable in what is becoming an increasingly synthesized market. It is therefore, unsurprising that the Co-op is making a bid for the convenience chain with 3,200 independently owned stores across the UK.

Does this benefit the Nisa members? Members will become part of a buying group worth c.£7bn (£6bn more than Nisa's current worth of c.£1bn). They will also benefit from better product margins, and have access to Co-op's chilled range and own label products in addition to Nisa's own products. The Co-op also has a well established business model and is currently piloting seven franchised sites with MRH, which is displaying encouraging signs of sales uplift. This model will become available to Nisa's members under the proposed deal. 

Co-op's offer is particularly attractive to those shareholders who only hold one share because they will receive a flat payment of £20,000; substantially higher than the value of their single share at £1,654. Sainsbury's indicative offer was for more per share but without a fixed payment, so single shareholders would have earnt less. 

Despite the attractive Co-op proposal, the final factor likely to influence members' decision relates to what happens over the three to four years post deal. After 2022 there is a lack of clarity about trading terms; thus begging the question of whether these incentives are only transitionary measures to secure positive votes from the Nisa members. 

The initial interest from Sainsbury's didn't get as far as the Co-op's which seems to have more staying power particularly as it was given Nisa board approval. However, if members vote against the deal, there is likely to be little confidence in the board moving forward. 

If they vote for it, the CMA will also have to approve the deal. The Co-op has already shown willingness to adhere to CMA requests; agreeing to dispose of thirty stores, should this be a condition of the CMA approval.  

So, for now the fate of Nisa remains unclear. Either way, as we wait with baited breath to see what the members do, deal or no deal, the industry is certainly evolving.