5/25/2018
|
Childcare & Education
What impact is the 30 hours free childcare policy having on nursery operators?
From September 2017, three and four year olds of working parents in England have been eligible for 1140 hours of government-funded childcare per year, the equivalent of 30 hours per week over 38 weeks of the year.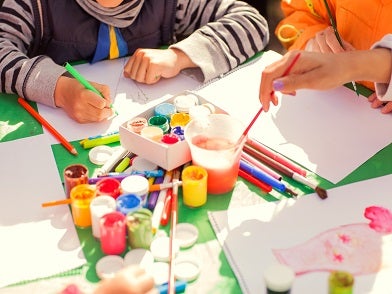 Before the 30 hours policy came into effect, a survey by the NDNA found that a fifth of nurseries were unlikely to provide 30 hour places as they felt the government money provided to cover the 30-hour free childcare would not be sufficient. In the same survey, it was reported that, on average, nurseries were subsiding £958 per child per year for 15 hour a week places, so concerns about covering business costs under the policy were high.

Six months on, the exact cost to operators following implementation of the scheme is still speculative, but with a number hiccups along the way and reports of delayed payments to providers by their local authority, it looks to be challenging. Although the free 30 hours are optional for providers, the offering is a crucial part of attracting parents and children to a nursery and keeping occupancy numbers at a high, sustainable level. 

A survey of 1,400 nurseries by the Pre-School Learning Alliance found that the funding for the scheme is currently insufficient, and parents and childcare providers have to subsidise the disparities. The Pre-School Alliance claims there is a 20% gap between the amount the government is giving local authorities to fund the scheme and the actual cost to childcare providers. Many providers have made steps to cover these gaps, as the NDNA reported that 83% of nurseries plan to increase their fees, and 71% are now charging additional prices for meals and snacks.

From meeting various providers across the Midlands region, I have seen many operators performing very well, with occupancy levels reaching new all-time highs which has in turn had a positive effect on business profitability. It seems this success is more prevalent for the larger nurseries with higher registrations who have the capacity to retain a more favourable mix of private fee-paying children and government-funded children. Location is key as the proportion of private and funded children is more balanced in affluent areas in the suburbs or key city areas, compared to those in city centres and very rural settings where parents are highly dependent on the funding and the nurseries have a much lower effective capacity. 

Specifically, smaller nurseries of less than 30 registered places have been struggling to make ends meet particularly in remote, rural areas where providers already face difficulties in filling spaces due to the surrounding demographics. Due to the impact of financial strains on the childcare market through the 30-hour funding policy, such nurseries have faced closures, particularly over the last six months in rural areas across Lincolnshire, Derbyshire and Leicestershire. 

As these nurseries have faced closures, operators have been left with vacant D1 use class properties, and as a result demand for these sites has grown, from current operators looking for a new challenge, as well as property developers looking for suitable conversions into alternative uses. If a business is still trading however, there is the potential for a buyer to make changes and grow the business rather than starting again from scratch.  A complete refurbishment and strategic marketing plan moving forwards can transform a struggling nursery and is something that many growing operators look for in the current market. 

For a nursery, marketing plays a huge part in the business being successful and is crucial for those nurseries that are smaller and based in rural areas to attract parents to the nursery. Offering something different will make the business stand out from the crowd and there seems to be a greater emphasis more than ever on outdoor activities. The last 18 months has seen a big increase in forest schools being created across the region, as parents want to encourage an active lifestyle and the benefits of outdoor space for their children. 

Websites and online advertising are another area which nurseries often neglect as this can be something very new to an operator, and in some ways daunting, but there are many IT design and marketing companies out there who offer specific support, and this would be a quick and simple advantage in providing exposure on a local, national and global level.