Wondering how to add value to your garden centre? Learn how with Vennersys
In this guest blog Lewis Sargent, Business Development Manager at Vennersys shares how garden centre operators can get the most out of their management systems and maximise revenue with an EPoS system. PLUS to celebrate National Gardening Week, Vennersys are offering garden centre operators a free system review, read on to find out more.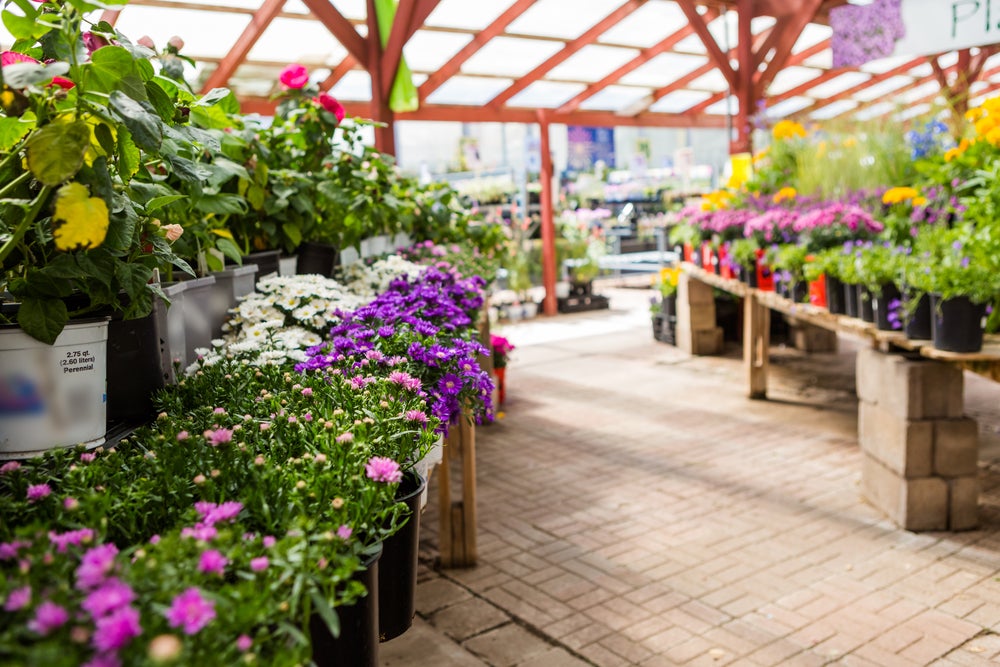 National Gardening Week is here! Running from 1-7 May 2023, this annual celebration of gardening is a fantastic opportunity for garden centres up and down the country to boost their revenue and host special events for their customers.
It's a time that reminds many to pick up their trowels and get digging, and this year, it's made extra special with the coronation of King Charles III taking place on 6 May.
But many garden centre may not be getting the most value out of their management systems, meaning they could benefit from the visitor attraction management and epos solutions that we can provide.
To celebrate National Gardening Week, Vennersys are offering garden centre operators a FREE system review, read on to find out more. 
Garden centres have complex management needs
A garden centre is never just a shop. Some host multiple events every week, others have highly rated restaurants and cafés attached, and yours might have a playcentre to keep the kids occupied.
Because of this, there is no one-size-fits-all solution when it comes to operating an EPoS or attraction management solution. At your garden centre, you might have one system powering your main tills and measuring sales data, while another handles café orders, and another still accepts online bookings for your events at the weekend.
All this cross referencing can lead to hours of wasted admin time, especially if the data you collect isn't updated automatically. Plus, human error is always a consideration if you ever have manual aspects of your management duties, resulting in data discrepancies, the overselling of tickets, stock mismanagement, and more.
Luckily, there's a simple way to remove these worries with Vennersys and our fully tailored, pain-point focused garden centre management system.
We tailor our service to your garden centre
Vennersys have more than 30 years of experience in providing EPoS and attraction software to venues of all kinds up and down the country. Our specialist knowledge and tailored service is key to our success, ensuring that you only pay for what you need when working with us.
VenposCloud, our specialist management software, operates using a modular system. This means that you can freely choose from our wide range of features to create the perfect solution for your needs.
For example, one garden centre may wish to utilise the events and facilities management and table ordering software, while another might want to adopt the stock management, point of sale, and data reporting functionalities.
Whether you're in need of a new way to visualise and extract your data, you need to increase your revenue, you'd like to find a way to encourage return visitors, or all the above, Vennersys have the perfect solution ready to go.
Plus, you will be assigned a dedicated Account Manager who will work closely with you throughout our partnership, helping you stay informed on any upcoming changes and providing useful suggestions on ways to improve your system.
Reduce staff admin time and increase visitor numbers
The VenposCloud system is all about maximising efficiency for you and your staff, helping you to reduce expenditure and deliver incredible customer service for your visitors. By spending less time on performing admin, your staff can focus more on exceeding customer expectations, and you can assign them to specific areas or events around your venue more efficiently.
One example of the efficiency of the VenposCloud system is the events management function, which provides your staff with an easy-to-use and logical interface that can be accessed from anywhere.
Whether you host seasonal events, firework displays, birthday parties, or anything else, this module allows for the addition, configuration, and deletion of events with only a few clicks. The database is user friendly and fully customisable, meaning that you can create and assign any filters or tags as you see fit.
Another example is the stock management module, which saves your staff from sifting through your storage rooms or warehouse in search of additional products. This programme automatically syncs across all points of sale when an item is sold, immediately updating the information anywhere on-site.
This helps prevent the overselling of stock and can even help increase online revenue by up to 20% if you have a shop on your website (which Vennersys can help set up, too!). It will also track sales data to help you make more informed business decisions regarding your gift shop.
Claim your FREE system review with Vennersys
Worth more than £1,200, Vennersys are currently offering a free system review that will identify any inefficiencies and produce a branded report based on your current garden centre EPoS and management software.
You will meet with an experienced Vennersys consultant who will discuss your current processes and systems across all areas of your venue. This includes discussions around your entry systems, any gift shop or eatery points of sale, event management methods, marketing efforts, and more!
From there, our professionals will go away and produce a fully branded report looking at your key figures, existing practices, and suggestions of how to improve to discuss with you at a later date!
Every inefficiency they identify could be costing you both time and money, so book your free system review today and find out how you could improve the running of your garden centre.
Get in touch with Vennersys and meet them at Glee!
Looking to start on the path towards the better management of your garden centre? Get in touch with their expert team today by calling 01908 735 274 or by sending an email to contact@vennersys.com, or go and meet the team for yourself at Glee in Birmingham!
The Glee Garden Show will be held from 27 – 29 June at the NEC in Birmingham. Our friendly team of EPoS and attraction management experts will be on hand at Stand 6G66 from start to finish. Have a chat with them to find out how you could help improve the efficiency of your garden centre!