5/31/2023
|
Childcare & Education
2023 ECEC World Forum: Reflections
Courteney Donaldson, Managing Director - Childcare & Education at Christie & Co, reflects on her time at the World Forum Foundation 2023 conference which was held in Panama City in May 2023.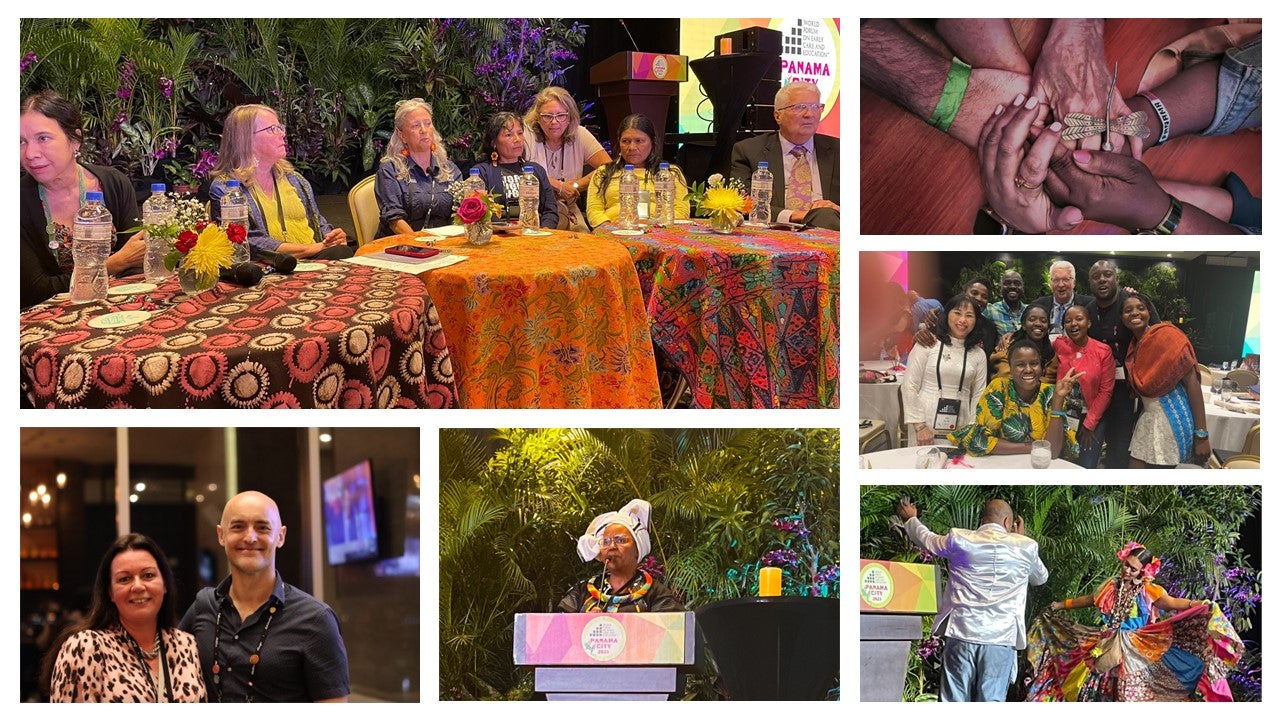 In early May, I had the pleasure of attending World Forum Foundation 2023 conference in Panama City, an exceptional global reach event dedicated to Early Childhood Education and Care (ECEC), which we, at Christie & Co, are proud to have supported as Visionary Sponsors.
World Forum Foundation's mission is to promote an on-going global exchange of ideas on the delivery of quality services for young children in diverse settings. Over the course of the four-day event, over 500 attendees from 51 countries shared knowledge, insights and experiences.  Alongside 62 presentations, plenaries and seminar sessions,  there were a wealth of cultural excursions and experiences, including ECEC centre tours and a raft of social events, including a welcome reception for multi-site providers, which Christie & Co were also delighted to sponsor alongside Storypark.  
It was also an honour to be invited to present on the topics of 'Start-ups, Staffing & Sustainability: ECEC Blueprints for Success' as well as 'Empowering and Changing the Perception of the ECEC workforce' - a collaboration with Katrina Estey and Montsy Bassas from Canada, in which we shared our insights and highlighted the NDNA's First Five Years Count campaign.
Due to the pandemic, this was the first in-person World Forum we've been able to attend since 2019, which was held in Macau. At long last, it was wonderful to have the opportunity to be able to thank World Forum delegates in person, for their contributions to the ECEC research we conducted in Macau which aided in the publication of our inaugural ECEC global report on workforce trends.  We subsequently published our ECEC global report on the impact of COVID-19 in May 2021 and insights, new relationships and collaborations from our time at this year's event have been invaluable and will aid us with further international ECEC research in the months and years to come.  
Here's a small selection of some of my key takeaways and personal highlights from the 2023 World Forum on Early Care and Education:
Addressing challenges
There was a particular focus on shared global challenges, addressing the 'silent recession' which is impacting families across the globe, and emphasising the importance of government investment into the early years sector to ensure that all children have access to high-quality ECEC provision.
The impact of the COVID-19 pandemic was also a key talking point, specifically the huge impact that it has had on child development, ECEC, communities, and governments' fiscal positions. We also discussed what industry specialists can do to make a positive impact in the face of the raft of challenges created.
Collaboration aids solutions. It was so incredibly powerful to have the opportunity draw upon and learn from the insights, experiences and different perspectives and approaches of other early years educators, providers and wider stakeholders from such a diverse range of counties and settings.
Personal Highlights
Multiple industry specialists shared their insights through panels and discussions, including World Forum Operations Director, Tara Schroder, who gave an inspiring 'We have a Dream' presentation which featured findings reported in No Small Matter,  a feature-length documentary film highlighting humans capacity for early intelligence and the potential for quality early care and education to benefit America's social and economic future – As Tara said during her address, "replace America with your country of residence" and the same facts ring true.
We had a chance to visit some local ECEC settings in Panama, to meet with practitioners and children and gain an understanding of how they operate, their market context, macro and micro challenges associated with the demographics of their communities, regulation, funding, workforce and ratios.
It was humbling to hear from local charities working on the ground as they shared their stories of the plight of children and families attempting to cross the Darrian Gap.
The subject of supporting and promoting child education in vulnerable environments through early interventions was also discussed by speakers from Jamaica, Rwanda, and Afghanistan.
Other memorable moments include the 'lift gatherings', the Malaysian dance delegates, networking dinners, maker space activities, no-host lunches, meeting Twitter friends for the first time in person, and the international dance night!
World Forum 2024: Vancouver
It was a joy to sponsor this year's event and, once again, lending our support as visionary sponsors we are very much looking forward to the 2024 World Forum on Early Care and Education which will be hosted in Vancouver (16 to 19 April 2024). For more information and to register for the 2024 event, click here.
If you'd like to learn more about the international ECEC market, or for a confidential chat should you be contemplating the sale of your childcare business, please don't hesitate to contact me via: courteney.donaldson@christie.com or +44 (0) 7831099985