3/20/2018
|
Dental Practices
World Oral Health Day - An overview of the dental market in the North West
​Today is World Oral Health Day and a great opportunity to highlight the importance of oral health. Tooth decay is the most common oral disease affecting children and young adults and it is also largely preventable.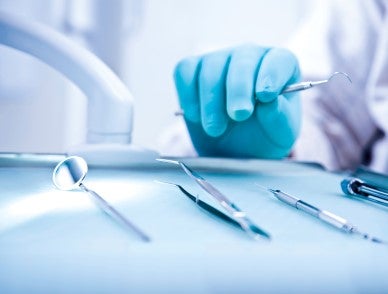 According to Public Health England 33% of children in the North West are experiencing poor oral health, which is significantly higher than other parts of England. Consequently, children affected by poor oral health are missing school and at higher risk of developing other health-related issues, such as diabetes and obesity. 26% of children who underwent extractions in North West hospitals had missed an average of 3 days of school due to dental pain or infection and 38% reported sleepless nights caused by dental pain.

Visiting a dentist regularly is an extremely important component to maintaining better oral health and as such, it is encouraging to see increased interest in the dental market. 

Christie & Co sold twice as many dental practices across the North West in 2017 than compared to 2016, with the number of viewings increasing threefold in the same period. 

Demand for all types of dental practices across the North West remains strong, due to the relatively affordable property prices and higher UDA values compared to the rest of the UK. As a result, we are seeing increased activity in the North West, especially from buyers based overseas or from areas, such as London and Birmingham, where the market is particularly saturated. Additionally, the region is achieving some of the strongest prices across the UK for larger businesses in prominent locations, such as Manchester and Liverpool.

While some operators have faced challenges with recruitment of Associates, particularly in the wake of Brexit and the uncertainty it has posed for European dentists, others have seen it as an ideal time to enter the market. Regional dental groups have become increasingly acquisitive, for example the sale of Showman & Clark Dental Practice in Greater Manchester acquired by expanding local operator, SimplyOne Dental. Likewise, private equity-backed operators now routinely bid on both small groups and large individual practices, including the sale of Dinnington and High Green Dental Practices, which was acquired by August Equity's new buy-and-build platform.

2017 was a record year for Christie & Co, having advised on more than 700 dental businesses nationally and selling more than £13m worth of practices in the North alone. Prices for dental practices rose by more than 12% in 2017 and as insatiable demand continues to outstrip supply, we do not expect to see any let up in this trend across the North West.