Christie & Co negotiate three pub portfolios in as many months as UK pub sector heats up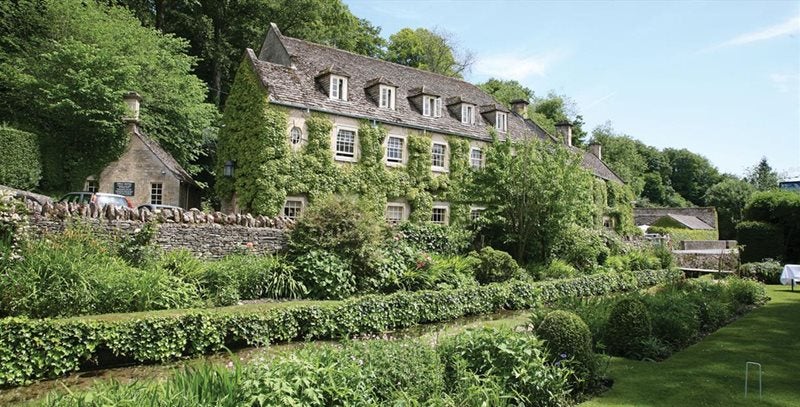 Christie & Co's pub team has successfully negotiated three significant pub portfolio disposals in the space of two months, on behalf of Wadworth, Cotswold Inns & Hotels and Marston's. And it's not just these three; 2019 has involved completing acquisitions and disposals on behalf of a diverse range of international investors, national brewers, regional pub companies and multiple operators. Here we discuss the year to date, as well as hint at what may still be to come in what is undeniably the year of the pub.
 
We have spent a significant amount of time throughout the year speaking to private equity and real estate funds who have become increasingly eager to acquire platforms and packages of UK pubs. However, they are not the only portfolio buyers demonstrating an appetite for good quality assets. In August 2019, we completed the sale of 18 tenanted and leased pubs from regional pub company Wadworth to Red Oak Taverns, increasing the latter's presence in the South of England. The sale, which was handled exclusively by Christie & Co, attracted interest from a diverse range of buyer groups in a highly competitive process.

Shortly afterwards in November 2019, we were pleased to announce that we had supported Marston's in disposing of 137 tenanted, leased and franchised pubs for £44.9m, equating to 9.4x, in an off-market process that generated significant attention. The exit was part of Marston's strategy of reducing their net debt to £1.2bn by 2023 through a program of non-core disposals. Proprium Capital-backed Admiral Taverns were the buyers of the portfolio, and were extremely active on the acquisition front over the summer and autumn, also acquiring 150 community wet-led pubs from Heineken-subsidiary Star Pubs & Bars for a price rumoured to be well in excess of £50m in a process during which we acted on behalf of another party.

At around the same time as we announced the Marston's transaction, we were completing on Cotswold Inns & Hotels. We have mentioned the growing popularity of letting rooms within the pubs sector countless times in the past three years, both from a consumer and operator perspective, and this company is a prime example, being a stunning collection of managed pub-hotels that includes some of the best quality stock across the picturesque villages and towns throughout the Cotswolds. The mix of high-quality food and accommodation appealed to a wide selection of both domestic and overseas investors and allowed us to engineer a successful exit to Fuller's in October 2019, who deployed some of the £250m windfall they received for exiting their brewing operations in January. The Cotswold Inns & Hotels transaction was agreed at £40m - a keen multiple of 11.8x that is reflective of current market sentiment.  

In reality, the recent flurry of deals is not unusual. The year began with us advising Davidson Kempner on their acquisition of 370 pub investments from ei Group's commercial property division in a £348m deal, which completed in March 2019. The transaction was notable for being the largest to take place in the UK since September 2017, both in terms of number of pubs transacted and also total deal value and marked yet another name on the list of new entrants securing a foothold in the sector. Pub investments remained in flavour through to April, when Aprirose acquired 45 pubs let to Greene King subsidiary Spirit Pub Company from British Land for £130m.

Yet even these material investment deals were soon to be eclipsed; the two unarguably landmark deals of the year so far have been CK Asset Holdings completing an acquisition of listed pub company Greene King, and Stonegate announcing their intention to acquire ei Group, both of which involve significant premiums, continuing the sentiment that investors believe asset-backed pub companies to be under-priced in the current market.
Total pub portfolio transaction volume has breached £8bn already for the year to date – more than for the last 10 years combined, and the current level of activity shows no signs of slowing down. We are currently marketing another half a dozen licensed portfolios and packages in discreet processes, and buyer appetite is holding fast. If the deals completed in 2019 so far have confirmed one thing, it is that the UK pub sector is currently highly liquid, and with a broad appeal from a diverse range of investors who are eager to buy managed houses, tied tenanted assets and freehold investments with equal appeal.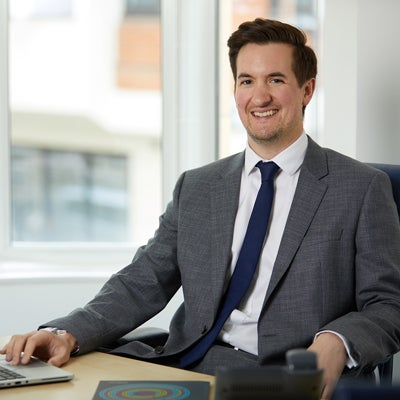 Ramzi Qatan
 Director - Consultancy 
 E: ramzi.qattan@christie.com