7/21/2022
|
Dental Practices
COMPLETED: Mathewson Dental Practice Ltd
Two exceptional practices in the west of Edinburgh sold by the Christie & Co Dental team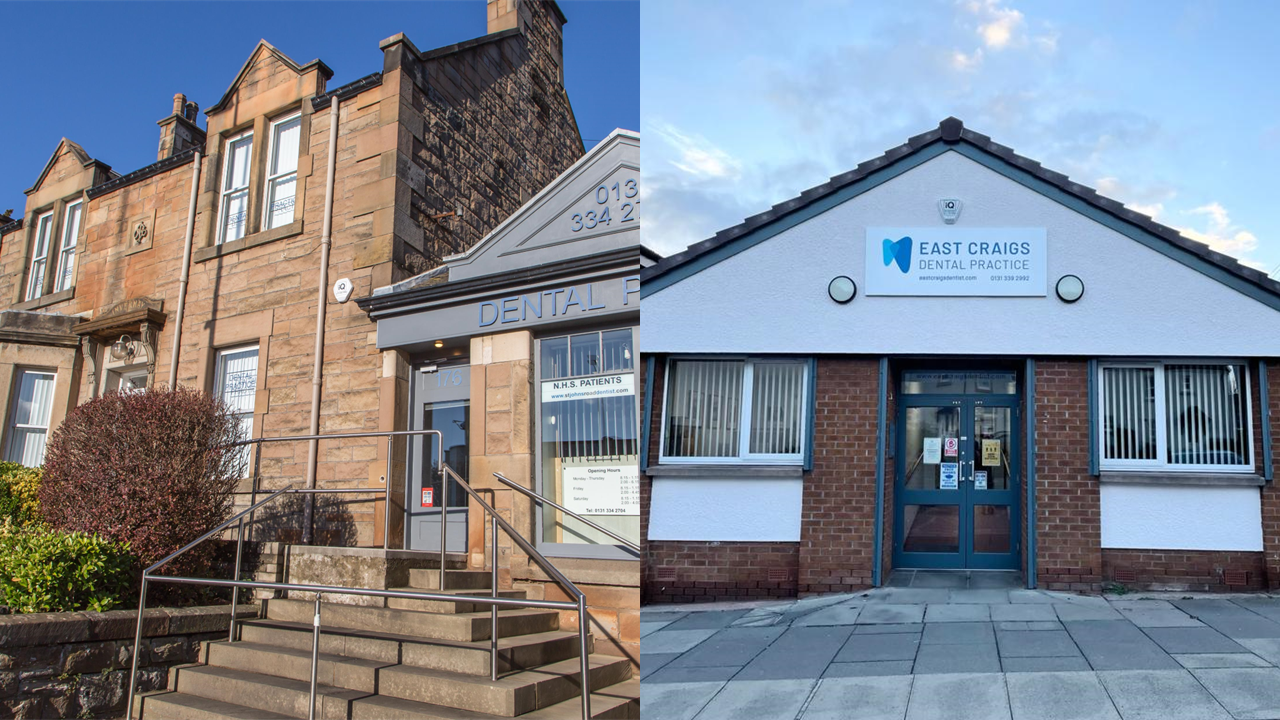 The Client 
We were engaged by our clients, Dr Hew Mathewson CBE and family to sell their well established and highly respected group of practices. Already Associate led with a Clinical Director in place, this was a unique opportunity to acquire two exceptional practices in the west of Edinburgh. The practices are located on St. John's Road, in the affluent suburb of Corstorphine and Bughtlin Market, East Craigs. 
Strategically located, just four miles from the city centre of Edinburgh, St. John's Road is a large five surgery practice within a converted detached Edwardian house. East Craigs is located just one mile north west from St. John's Road, set within a detached purpose built facility, offering four spacious surgeries. Given the close proximity of the practices, the business benefited from shared resources which created a harmonious bond between the two sites.
The Request 
Having established the dental practices over 38 years ago, our clients decided that now was the right time to think about exiting practice ownership. After a highly confidential meeting, Hew set out his expectations for the sale; first and foremost, it needed to be a buyer that would continue to uphold the level of care that they had nurtured over the years for both staff and patients alike. They were also keen on not only a buyer that understood the Scottish dental system, but someone that could take the business to the next level.
The Solution 
Due to the explicitly confidential nature of this sale, we put forward a list of capable buyers that met all of the requirements our clients had previously outlined. NDAs were sent to the approved target list of buyers, followed by a round of viewings that enabled our clients to gain a better understanding of the interested parties and their approach to dentistry.
The Results
Having received significant interest, a closing date was set and multiple, highly competitive offers were obtained. Some further negotiations resulted in a deal being agreed with the Scottish Dental Care group, whose ethos aligned with the vendors, however, it was their passion and ambition to grow the business that really set them apart from other bidders. The deal concluded swiftly in May 2022.
Here's What Our Clients Have to Say
"From the outset, my family and I were extremely impressed by Christie & Co and felt confident instructing them to act on our behalf in the sale of our two large dental practices. It was very clear that both Paul Graham and Joel Mannix were extremely knowledgeable about the Scottish dental market.
"Christie & Co came up with an excellent and, as it turned out, extremely effective marketing strategy on our behalf. Once marketing was underway, Joel was absolutely excellent at keeping us informed and was very proactive in dealing with potential buyers and helping manage a competitive bidding process. 
"During the sale process itself, once a preferred buyer had been found, Joel was a highly effective negotiator, liaising with ourselves, the buyer and our lawyers. Joel was also extremely responsive every time we needed advice." - Dr Hew Mathewson CBE - Former Principal and Founder of Mathewson Dental Practice Ltd