3/9/2021
|
Dental Practices
COMPLETED: Fairmilehead Dental Practice & Implant Centre
Edinburgh Fairmilehead Dental Practice & Implant Centre, completed March 2021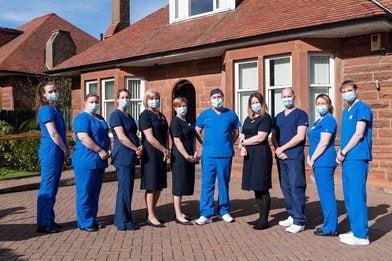 The Client
Fairmilehead Dental Practice & Implant Centre was founded by Dr Duncan Robertson in 1993. For the past 17 years, he has specialised in implants and invented a crown-to-implant connection in 2012 called the 'Orbital Connector'.
The Request 
It was Dr Robertson's request to sell the practice to a buyer that would continue the high-end work that Fairmilehead has continually delivered to local residents. He also wanted to complete the sale prior to 1st March 2020.
The Solution
We were able to use our exceptional knowledge of the Scottish dental market and its composition to identify operators that would have appetite for a practice of this ilk.
Following a confidential and thorough marketing process, we identified Clyde Munro as a suitable buyer for the business. Clyde Munro is a national dental group who purchased the practice to form part of its wider expansion plans in the Scottish dental market.
The Results
The agent working on this deal, Joel Mannix – Senior Business Agent at Christie & Co, concluded the transaction in just eight working weeks. It is fair to say, Dr Duncan Robertson was delighted with the results!
Here's What Our Clients Have to Say
"Christie & Co's understanding of the dental world is extraordinary. Despite the history of the pandemic in the UK and the enormous difficulty that practices have encountered, they brought ten interested parties to the table, and I made the best choice once I had met the buyers and discussed their objectives and goals for my practice.
I would like to thank Christie & Co sincerely for their support and quality of service that they so willingly provided me during the most important event in my practice history, and also the friendship that has arisen over the last year." - Dr Duncan Robertson – Former Owner of Fairmilehead Dental Practice & Implant Centre