9/9/2021
|
Dental Practices
COMPLETED: Project Humber
Brough Dental Studio and Grimsby Dental Studio; completed September 2021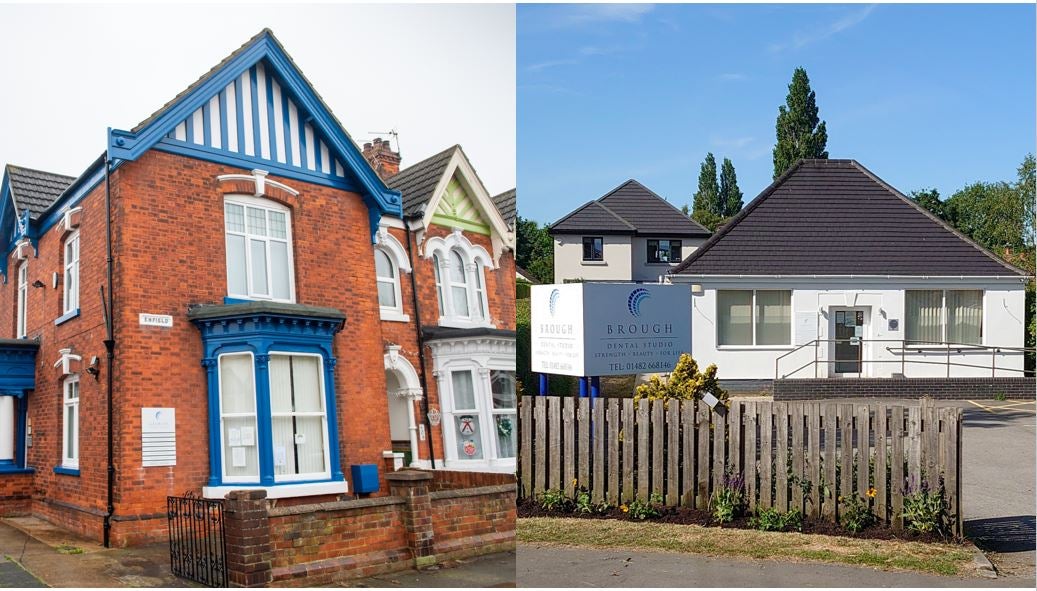 The Client
We were engaged by Principals Dr Jason Spence and Dr Christopher Maher, owners of two exceptional practices – Brough Dental Studio in East Yorkshire and Grimsby Dental Studio in Grimsby. The pair were seeking a partner that would enable them to retain control but remove some of the stresses related to day-to-day practice ownership.
The Request  
Christie & Co was tasked to find a suitable buyer that would recognise the excellent potential in these two businesses, particularly with Brough Dental Studio being the largest referral practice in East Yorkshire.
The Solution
We were able to use our exceptional knowledge of the UK dental market and its composition to identify operators that would have appetite for practices of this ilk. Following a confidential and thorough marketing process, we identified Dentex as a suitable partner for Brough and Grimsby Dental Studios.
The Results
Highly satisfied partners on both sides of the deal. Dentex is delighted to have the practices join their extensive portfolio and Dr Spence and Dr Maher are delighted to be joining the Dentex team. The new structure will allow the pair to have time to focus on the aspect of their roles that they care about the most – patient care and family life.
Here's What Our Clients Have to Say
"Tom Morley at Christie & Co managed the transaction. He was superb throughout the entire process, and I can thoroughly recommend him and his team at Christie & Co. I am more than happy to chat to any dentist who is thinking of partnering with a group operator and talk them through the process. The structure allows us to retain control while stepping back from some of the more laborious aspects of running and managing a dental practice." – Dr Christopher Maher – Former Owner of Brough Dental Studio and Grimsby Dental Studio