COMPLETED: Project Ranger
Eight Petrol Stations throughout the North East of England PLUS a plot of land with development potential.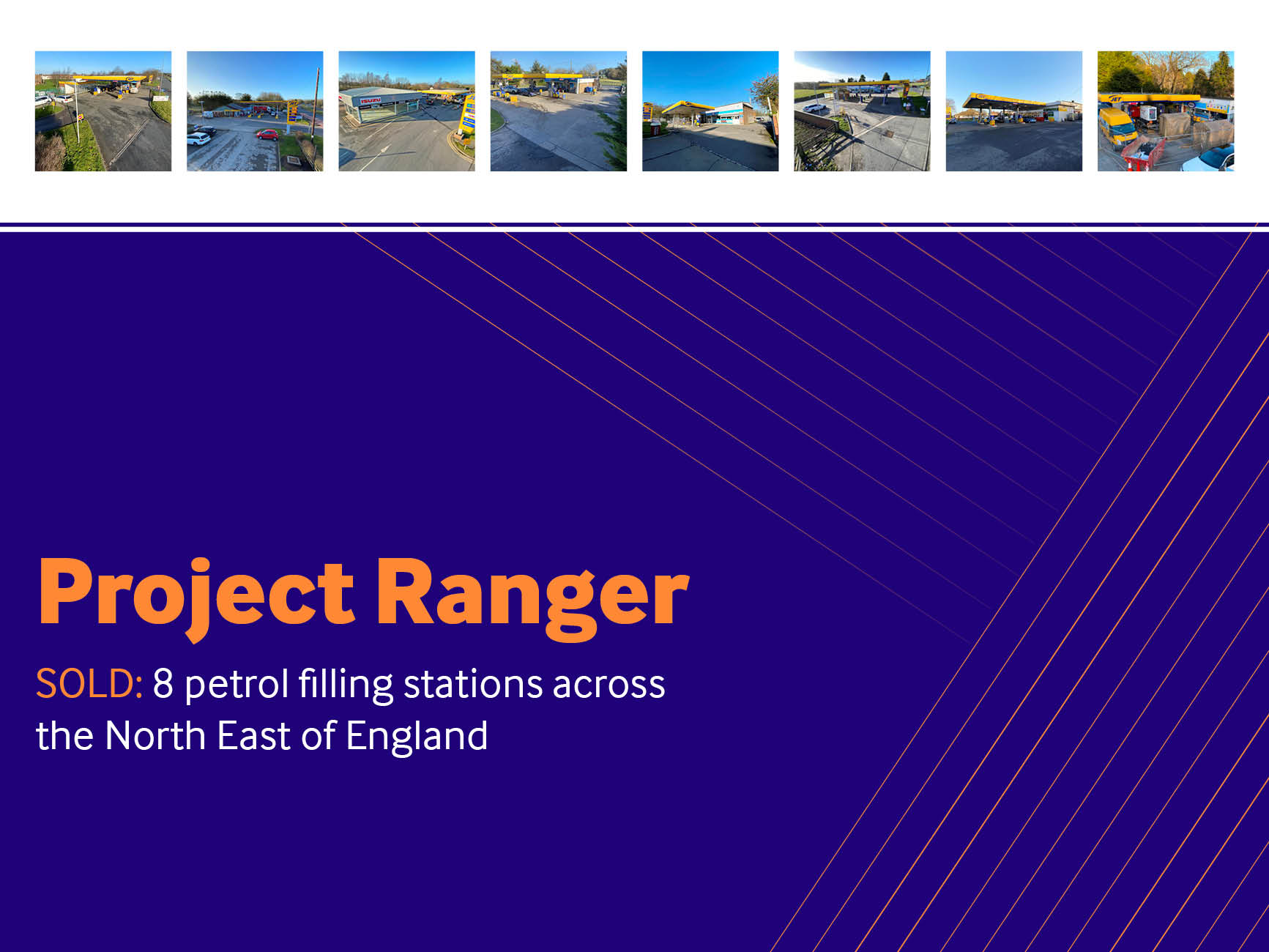 The Client
We were engaged by Marla and Gus Saggu, experienced petrol filling station operators. They were looking to dispose of their existing operational businesses so that they could focus on other business interests.  This included eight petrol filling stations plus a plot of land with development potential, located throughout the North East of England.
The Brief
The client wanted to achieve a single transaction and had previously explored the possibility of conducting an off-market deal.  Prior off market interest indicted a lower price point than expectations and a confidential marketing process was requested to minimise disruption to the trading businesses.
The Solution
We created a confidential yet competitive process involving both existing petrol station operators as well as applicants from our registered database of buyers. The sites were offered to the market individually, as sub-groups, and as a portfolio so as to maximise interest – but we remained focussed on the client's preference for a group deal.
The Results
Our process resulted in the receipt of 190 signed non-disclosure agreements (NDAs) from interested parties, which were leveraged into three group bids and multiple individual bids from both existing and new petrol filling station operators. Our team then used the resulting competitive tension to maximise value for the client. This resulted in a deal for seven sites completed to Certas Energy UK Ltd with the remaining site being successfully sold to Penny Petroleum. This fantastic result for the client was predicated on our ability to leverage both our local and project teams to reach the widest group of potential buyers.
Here's What Our Clients Have to Say
"This feels like the end of an era, but we are very pleased to be handing over our business and in particular our people to Certas Energy, who we are sure will do great things with the sites.  We'd also like to thank the Christie & Co team who have worked extremely hard to ensure the sale process that they initiated stayed on track. It's been a pleasure to work with them and we'd thoroughly recommend them to anyone."
Marla and Gus Saggu.