6/26/2019
|
Dental Practices
COMPLETED: Project Space - The Houston Dental Group
Ceri and David Houston, owners of Houston Dental group, approached Christie & Co for preliminary advice in 2019; completed June 2019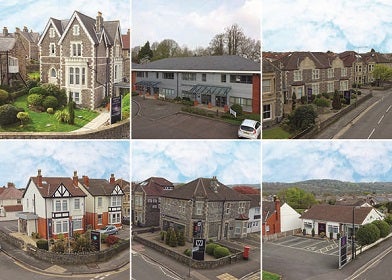 The Client
As the Houston Group's valuers, we had an excellent knowledge of the business, resulting in us being appointed to market the business in 2018. Established in 1990 as a single site practice, Houston Dental Group has evolved to be one of the leading independent dental groups in the UK, with 44 surgeries across North Somerset and the wider South West region.
The Request 
We were tasked by the Houston Dental Group to confidentially market the group to a shortlist of selected buyers to achieve maximum market price.
The business was confidentially marketed, with the group attracting significant interest from both dental and financial buyers. A number of A number of substantial offers were received resulting in the sale of the business and property portfolio.
The Results
Houston Dental Group was successfully sold to Alliance Dental Care, who own and operate a small, high-quality group of practices situated in Hertfordshire. The group is owned by Dr Punita Taneja and Dr Anshul Pangotra, two highly experienced and qualified dentists. The Houston Dental Group was a perfect fit geographically and propelled Alliance to the next stage of its development as a force in UK dentistry.
Here's What Our Clients Have to Say
"We had regular occasion to call upon the invaluable assistance, sound advice and wise counsel of Christie & Co. We always found them to be professional, knowledgeable with insight into the market. There was always a willingness to support our position and the reassuring desire to achieve the best outcome on our behalf.
The quality and breadth of the service we received would ensure our strong and unreserved recommendation of Christie & Co to any colleague contemplating selling a dental practice." – David Houston – Former Owner of Houston Dental Group