2/23/2021
|
Dental Practices
COMPLETED: Weybridge Orthodontics, Surrey
Weybridge Orthodontics, completed February 2021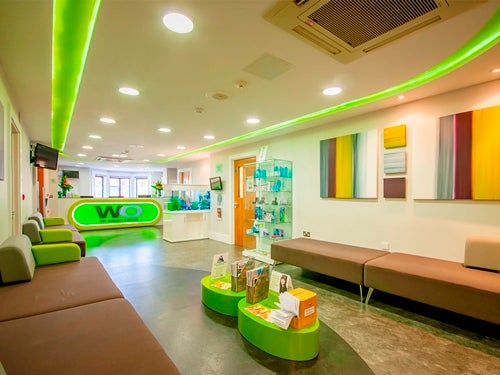 The Client
Dr James Stubbs engaged with Christie & Co for early advice in the prospective sale of this exceptional six surgery Orthodontic practice based in North Surrey, offering high quality private and NHS services.
Following a successful contract tender in the regional NHS Orthodontic procurement process, the practice was subsequently offered to the market. James was seeking a purchasing partner that would assist in the ongoing growth of the business, relinquish the day-to-day administrative responsibilities of practice ownership, and also facilitate his longer-term personal exit plans.
The Request 
Christie & Co was asked to find a suitable partner that would meet these requirements, whilst also ensuring not only the best possible terms for James, but also the continuity of patient care, practice ethos and wider vision for the future of the practice.
The Solution
We were able to use our extensive knowledge and buyer relationships to target suitable operators that could meet the criteria, whilst also having the specialist knowledge and background within the Orthodontic sector.
Following a highly confidential and select marketing process, we identified a shortlist of buyer profiles, from which terms were ultimately agreed with a highly acquisitive national operator.
The Results
James was delighted when matters completed, and in having met all the initial expectations for the outcome of a sale. James can confidently take those next steps in his own Orthodontic career, and in the knowledge the practice will continue to flourish in the years to come.
Here's What We Have to Say
"It was a pleasure to work with James on this transaction and further demonstrates the importance of not only engaging in early advice, but also the value in a trusted working relationship, and knowledge of the sector, to ensure the best possible outcome for our clients. I wish James all the very best in the next phase of his career, and I'm sure that the partnership moving forward will prove to be successful as the business grows and evolves." Steve Darbon - Director at Christie & Co