Alnwick Squash Club acquired by Northumberland-based hospitality entrepreneur through Christie & Co
Specialist business property adviser, Christie & Co is pleased to announce the sale of Alnwick Squash Club in Northumberland.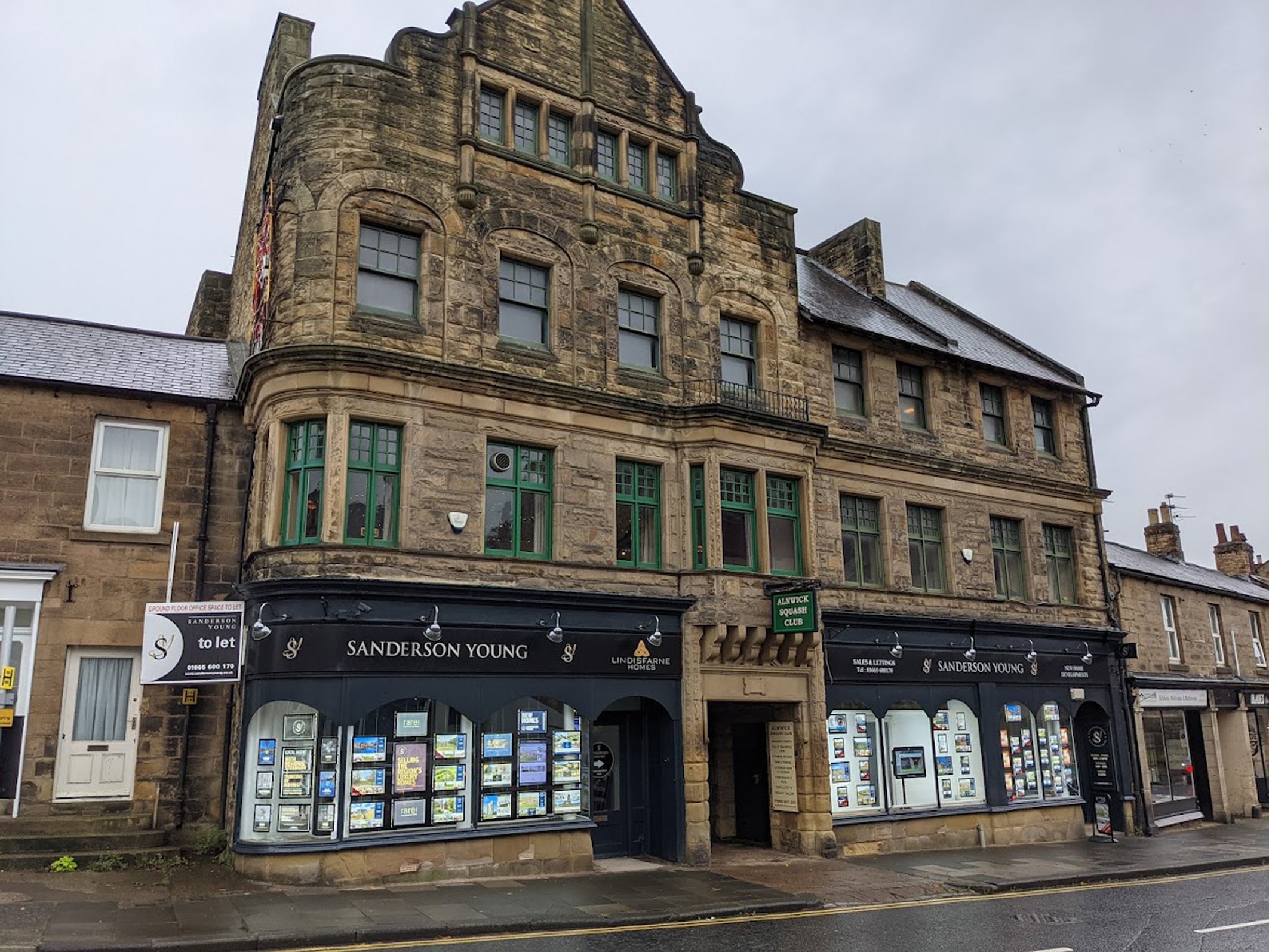 Located on the main thoroughfare into Alnwick's thriving town centre, the long-standing squash club is set in a handsome sandstone building and features two squash courts, a gym and bar. The club is very well known, having been established in 1977 and run by Northumberland local, Hilton Charlton for many years and it retains a good membership for its squash and gym facilities.
Hilton says, "I am a reluctant seller as the club has been such a big part of my life for so long. However, it is time for me to retire and hand over the reins to the new owner, who will continue to run the club and look after my much-valued members."
The business has been purchased by Terry Maughan, also a Northumberland local and owner of several licensed and hospitality businesses across the region. Terry advises, "My intentions are to keep the business trading in pretty much the same way albeit with some investment into the décor and furnishings as well as the booking and reservation system in order to provide a more streamlined customer experience."
Mark Worley, Director – Hospitality North East at Christie & Co, who brokered the sale adds, "My forte is selling hotels and hospitality businesses so marketing and selling a squash club, bar and gym represented a bit of a departure from the norm for me. However, the demand that we were able to generate for this building and attached business through our marketing efforts illustrates the strength of the commercial market, particularly for large freehold opportunities in sought after locations.
"The transaction itself was also quite complex, involving a long-standing council lease and the granting of a new commercial lease to an existing tenant and so the involvement of the sellers' solicitor, the highly experienced Gordon Brown of Clarke Mairs, Newcastle, was absolutely invaluable."
For further information on this press release, contact:
Bronte Hughes, Corporate Communications Executive
M: +44 (0) 7721 420 656 or E: bronte.hughes@christie.com
Contact the agent:
Mark Worley, Director – Hospitality
M: +44 (0) 7791 980 852 or E: mark.worley@christie.com
Visit our Business Search page to find out more about our current hotel listings.