5/10/2022
|
Childcare & Education
Former restaurant owner purchases award-winning Hull day nursery
Specialist business property adviser, Christie & Co, has announced the sale of Happy Kidz Day Nursery, James Reckitt Avenue in Hull. Funding for the buyer was sourced through Christie Finance.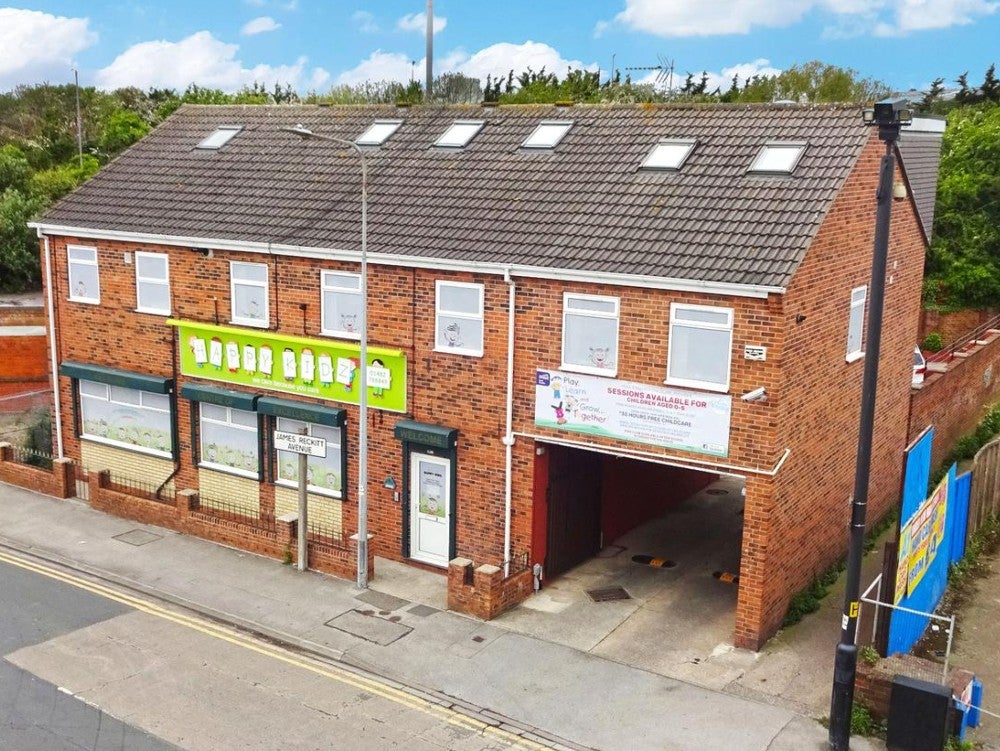 Established in 1996 by Mrs Anita and Mr Ian Anderson, Happy Kidz Day Nursery provides day care to up to 72 children aged 6 weeks to 5 years old. This excellent freehold setting holds a prominent main road location with easy access to Hull town centre and the Humber Bridge. Over the years, it has built an enviable local reputation, and is a popular choice with parents in both the immediate locality and surrounding towns and villages. It also boasts a number of accolades including Excellence in Childcare, and the National Day Nurseries Association's 'Quality Counts' Accreditation.
Happy Kidz is one of two Hull settings owned by Anita and Ian, with the other sitting close by on Holderness Road. The pair decided to sell their James Reckitt Avenue setting to allow them to spend more time with their family.
Following a confidential sales process, the nursery has been purchased by Mr Tejinder Bal who has previously owned bars and restaurants in Birmingham and was keen to enter the childcare sector.

Mr Bal comments, "I've operated multiple businesses in the hospitality industry for a number of years but, as I've grown older, I've begun to feel a stronger need for intrinsic rewards from my work-life, which is something I have felt, up to now, has been missing. This was the biggest factor in wanting to enter the childcare sector as I would be working within a business that would help shape future generations. Going into a completely new industry, it was important that the targeted business had a strong track record and, with Happy Kidz operating for 25 years, it definitely fit the bill. In addition, I was filled with confidence by the fact that there is a strong management team in place complimented by an experienced team of nursery practitioners which made the decision to pursue the purchase that much easier.
"In the short-term, I do not plan to make any immediate changes as the business is performing well. I will, however, take this opportunity to learn and observe and, with the input of management and external consultants, look to implement procedures and processes to fine tune the business offering so that we will offer children and parents a truly outstanding service that we can all be proud of."
Mrs Anderson comments, "I have held the business for 25 years, and so selling it has been emotional. It feels like one of your children is leaving home to start a new chapter in their life, it's exciting for them but, at the same time, it's hard to let go, especially as several of my staff have been with me for more than 10 years, and one person for 18 years. I believe that the new owner will take care of the nursery and my staff, and can help it in its new phase, and I wish him all the best with his new venture."
Vicky Marsland, Associate Director – Childcare & Education at Christie & Co, who handled the sale, comments, "It's been an absolute pleasure working with Anita who has handled the process very professionally throughout. I'm very excited to see Mr Bal drive the business forward, allowing Anita and Ian to spend more quality time with family overseas. This is a fantastic example of the opportunities available for new entrants to the sector and those looking to expand."
Lawrence Roberts, Associate Director at Christie Finance, who sourced funding for Tejinder Bal, comments "I am so pleased for Tej and I want to thank him for his continued trust in me to deliver a competitive funding package, so that he can purchase Happy Kidz Day Nursery. Being a first-time buyer in the sector, it was important to find a day nursery that was performing well, but also to have the right team around him to make it happen. I believe that Tej will be a success and I wish him all the best!"
Legal advice for the sellers was provided by Paul Worthy at Hamers Solicitors. Legal advice for the buyer was provided by Jas Singh at Pickfords Solicitors.
Happy Kidz Day Nursery was sold for an undisclosed price.
For further information on this press release, contact:
Phoebe Burrows, Corporate Communications Executive
P: 020 7448 8849 or E: phoebe.burrows@christie.com
Contact the agent:
Vicky Marsland, Associate Director – Childcare & Education
P: 07526 175 857 or E: vicky.marsland@christie.com
Contact Christie Finance:
Lawrence Roberts, Associate Director
P: 07702 809 566 E: lawrence.roberts@christiefinance.com
Visit Christie & Co's Business Search page to find out more about current childcare listings.