Only pharmacy in large Aberdeenshire village gets new owners
Specialist business property adviser, Christie & Co, has announced the sale of Balmedie Pharmacy in Aberdeenshire, Scotland.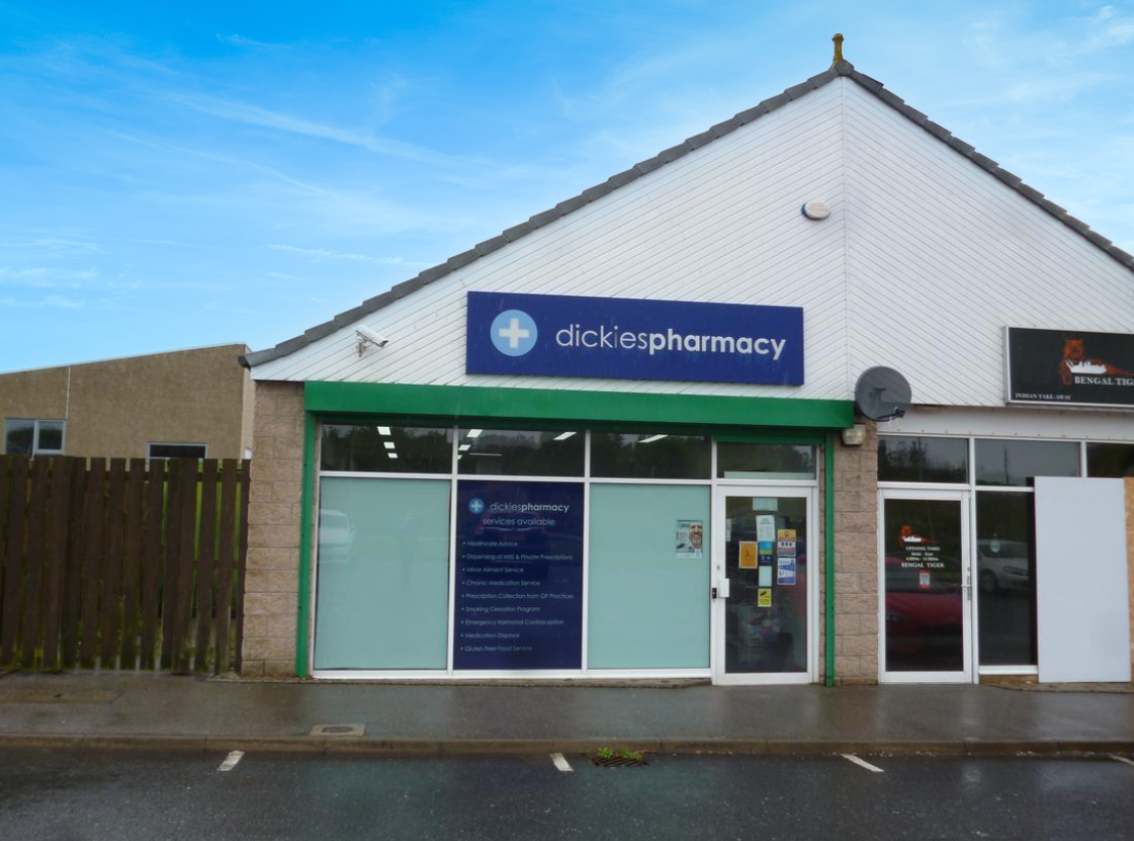 Balmedie Pharmacy is a well-performing community pharmacy that dispenses an average of 5,255 items per month. It lies completely unopposed in the large Aberdeenshire village of Balmedie, which is circa eight miles north of Aberdeen City Centre.
The pharmacy has been owned by Brian Arris since 2004 and was recently brought to market to allow him to pursue other pharmacy business opportunities.
Following a confidential sales process with Christie & Co, it has been purchased by local expanding multiple operator, JMF Healthcare Limited, which is sure to benefit from new housing developments in this area of Aberdeenshire such as 300 new homes planned in Balmedie, approved plans for up to 500 new homes in Trump Menie Estate, and 284 new homes planned in Blackdog Village.
Brian Arris, previous owner of Balmedie Pharmacy, comments, "I'm sad to see the business go as the excellent staff have helped grow the pharmacy from scratch since 2004 and we've all put our hearts and souls into providing good pharmaceutical care for the village and surrounding area. I'm confident everyone is left in safe hands with John at the helm now."
Mr John Fowlie, owner of JMF Healthcare Limited, comments, "'We are delighted to add Balmedie Pharmacy to our group. As a company, we always aim to give our patients a first-class pharmacy service and I am sure this will be the case in Balmedie. I would like to thank Brian for his co-operation in making this acquisition straightforward, and also Karl at Christie & Co for his assistance in the transaction."
Karl Clezy, Director – Medical at Christie & Co, who handled the sale, comments, "The sale of Balmedie Pharmacy attracted interest from existing pharmacy owners in the Aberdeenshire area due to the important role it plays in the Balmedie community and given that the closest pharmacies are many miles away in Aberdeen. 
"There has been an unprecedented number of pharmacies on the market recently, mainly corporate disposals, however, we are finding buyers are still looking for good quality independent pharmacies that offer a reliable service to their patients."
Balmedie Pharmacy was sold for an undisclosed price.
----------------
For further information on this press release, contact:
Phoebe Burrows, Corporate Communications Manager
P: 07540 063 598 or E: phoebe.burrows@christie.com
Contact the agent:
Karl Clezy, Director – Medical
P: 07885 813160 or E: karl.clezy@christie.com
Visit Christie & Co's Business Search page to find out more about current medical listings.