9/20/2022
|
Childcare & Education
Trio of premium Brighton & Hove day nurseries sold to Dukes Education
Specialist business property adviser, Christie & Co, has announced the sale of a group of three Hove Village Day Nurseries settings in Brighton and Hove, East Sussex.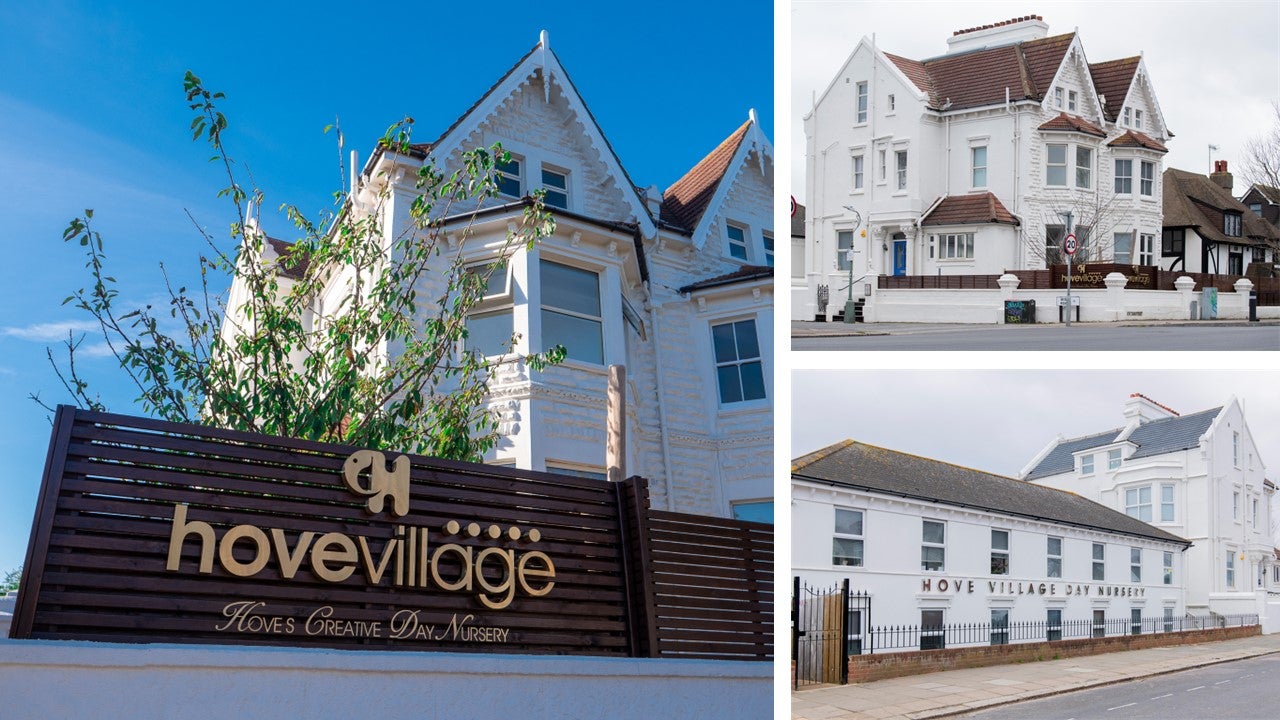 Hove Village Day Nurseries is a premium nursery group which caters for up to 237 children aged 12 weeks to aged five-years. The group is renowned for offering the best quality childcare in Brighton and Hove across the three settings; Hove Village Day Nursery - New Church Road in Hove, Hove Village Pre-School & Nursery at Hove Library, and Bloomsbury Street Creative Day Nursery in Kemptown, Brighton, the latter of which has gone from strength to strength since opening in April of this year.
The group was founded in 2015 by husband-and-wife team, Mark and Kathryn Hyatt, who founded and ran a popular music-based, international pre-school education franchise network for 18 years before selling to concentrate on family life. By drawing on their experience, the pair then established the Hove Village Day Nurseries Group, with the vision of creating a professional and aspirational service which they achieved across the settings.
Mark and Kathryn recently decided to sell to allow them to pursue new business ventures. Following a confidential sales process with Christie & Co, the day nursery group has been sold to Dukes Education, a UK-based family of schools and education organisations.
Mark and Kathryn Hyatt comment, "As is familiar with a number of nursery founders, the idea to start our own nursery was born after viewing local nurseries for our own daughter. Having the experience of running our pre-school franchise network, we didn't find anything which was quite right for what we wanted. Hove Village was born out of a desire to provide very high quality, creativity-centred early years education within Brighton & Hove. We are incredibly proud that our vision has been shared by hundreds of local families and of course the wonderful and loyal team. We are pleased that Dukes Education will now take these incredible settings forward. We are looking forward to working with Dukes on a very exciting project, for what will soon be Hove Village's forth setting within the city."
Aatif Hassan, Chairman of Dukes Education, comments, "I am delighted to welcome Hove Village Nurseries into our family of brands. It is very clear that the team are exceptional and as such the quality of care and learning that these three nurseries offer is market leading. We feel privileged to be chosen to work with the staff and pupils in building on the strong foundations by Mark and Kathryn."
Sophie Willcox, Director – Childcare & Education at Christie & Co, who handled the sale, comments, "I met with Mark and Kathryn for the first time in 2018. I could see then that the business was unique and was going to be a huge success. Over the years, we have kept in touch until the time was right for them to pass their baton on to a party they are truly proud of. After a competitive bidding process, we were in receipt of multiple market-leading offers, with Mark and Kathryn finally choosing Dukes Education as the home for their nurseries. After selling Reflections Nursery to Dukes in 2019, I agreed they would be the perfect fit for Mark and Kathryn's vision for the future of Hove Village.
"The market for small, clustered groups with strong profits is more buoyant than ever, and we haven't seen this demand slowing down."
Hove Village Day Nurseries was sold for an undisclosed price.
For further information on this press release, contact:
Phoebe Burrows, Corporate Communications Manager
P: 07540 063 598 or E: phoebe.burrows@christie.com
Contact the agent:
Sophie Willcox, Director – Childcare & Education
P: 07736 620 855 or E: sophie.willcox@christie.com
Visit Christie & Co's Business Search page to find out more about current childcare listings.