1/19/2022
|
Childcare & Education
For children's day nursery owners, "2022 will be the year to advance", reports Christie & Co
Specialist business property adviser, Christie & Co, has today launched its annual Business Outlook report, 'Business Outlook 2022: Adjust, Adapt, Advance,' which reflects on the themes, activity and challenges of 2021 and forecasts what 2022 might bring across the industries in which Christie & Co operates, including the day nursery sector.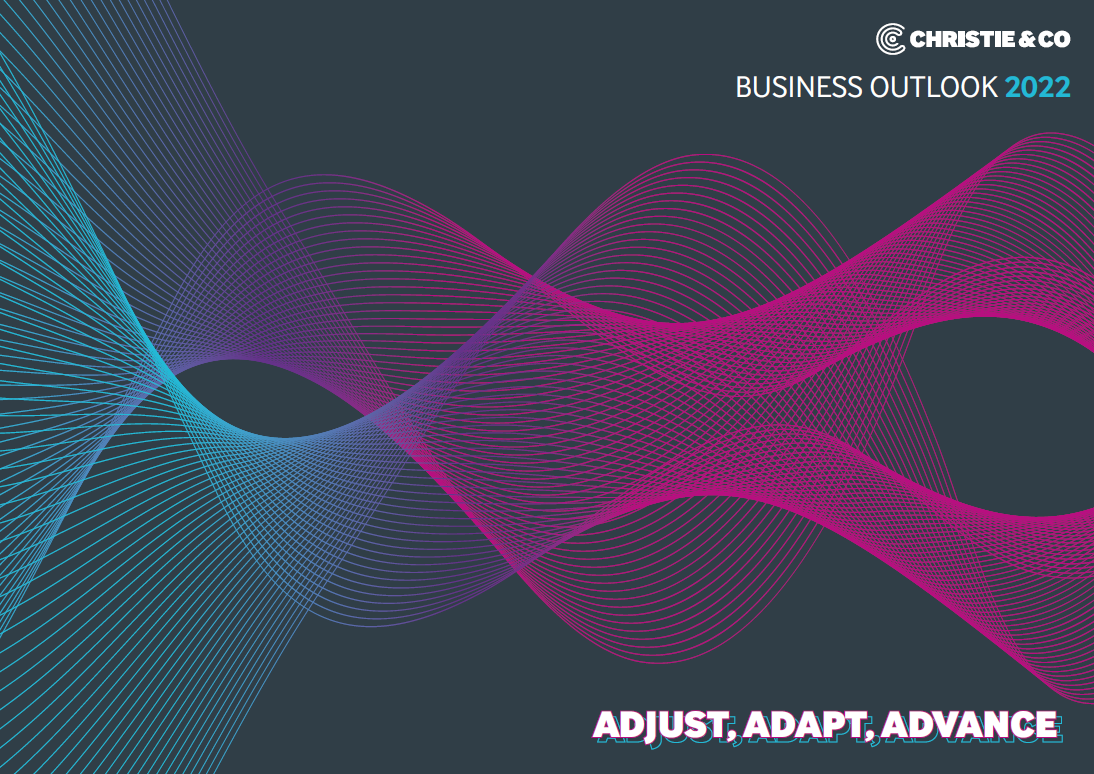 MARKET ACTIVITY & BUYER APPETITE
Christie & Co reports that there was highly competitive tension for the best quality nursery businesses in 2021, with notable transactions including the sale of Poppies Nursery Group, Tudor House Nurseries, Oakwood House Nursery and Tic Toc Day Nurseries, which were sold to Family First, Tinysaurus, Busy Bees and Kids Planet respectively. Significant private equity transactions included Oakley Capital's acquisition of ICP nurseries, Phoenix Equity Partners' sale of its investment in Just Childcare and Fremman Capital taking a majority shareholding in Kids Planet.
For those who sold their businesses in 2021, turbulence caused by the virus led to a shift in market dynamics, creating a perfect storm for those looking to retire or pursue a lifestyle change.
The company notes a distinguished increase in deal transactions times; from instruction to completion taking nine months on average which is, in part, due to buyers commissioning more rigorous financial due diligence. As financial performance in 2020 was so distorted, many buyers focused, instead, on 2021 operations, occupancy, and earnings. There may be a shift back to buyers appraising value by having due regard to 2021 performance due to operations now being more normalised.
Frustrations created by these longer deal timetables have been offset by higher prices, with single asset sales in 2021 on average achieving 102 per cent of asking price.
INVESTMENT IN THE SECTOR
Nurseries have increasingly sat at the forefront of developer's and investor's thoughts, and Christie & Co expects this to gain further pace in the year ahead.
At the start of 2021, some anticipated that the nursery market would stagnate, but this could not have been further off the mark; with major investment transactions including AEW's acquisition of London preschool assets and LXi REIT's sale and leaseback of a portfolio of assets tenanted by Just Childcare.
KEY CHALLENGES
Between 1 April 2020 to 31 March 2021, there was a net loss of 442 nurseries and pre-schools in England, the greatest number of which were in deprived areas, resulting in many parents accessing and utilising childcare in different ways. While some nurseries in city centres are experiencing continued occupancy challenges, others in suburban areas are citing full business recovery, so there remains an incredibly mixed picture across the UK.
Operational challenges associated with infection control have prevailed, along with recruitment, retention and remuneration difficulties during the UK's severest staff shortage following COVID-19 and Brexit. Despite ongoing operational complexities, childcare and education business transactions at Christie & Co are up 21 per cent from 2020 to 2021, with a 5 per cent increase on 2019.
INTERNATIONAL EARLY CHILDHOOD EDUCATION & CARE (ECEC)
2021 saw some very notable international ECEC activity, particularly with trade buyers, including InfraVia Capital Partners' investment into Grandir, Haniel's acquisition of KMK Kinderzimmer in Germany, Busy Bee's acquisition of Think Childcare Group and Little Peoples Places in Australia, Provincial Education Group in New Zealand, and Park Academy Childcare, Ireland.
Christie & Co stresses the importance of high-quality ECEC provision on each nation's future success, not just economically but with direct regard to health, wellbeing, and attainment prospects. This is especially vital for children whose early years have been disrupted by COVID-19, and for the wider generation of COVID-19 babies, toddlers, pre-schooler, children, and young generations overall.
With a number of market-leading global ECEC portfolios spanning multiple continents set to commence auction processes in 2022, private equity investment will further fuel market activity. For trade buyers making platform acquisitions in new territories, experienced senior management teams and the successful integration of new acquisitions will continue to be the keys to success. For investors, trade buyers and those contemplating the sale of their international ECEC portfolios, 2022 has the potential to be a pivotal, landmark year.
MARKET PREDICTIONS FOR THE DAY NURSERY MARKET

Looking ahead at the UK day nursery market in 2022, Christie & Co predicts;
Regional operators will continue to consolidate, acquiring single settings and small groups.
Several high-profile portfolios will change hands between trade buyers and new investors.
A two-tier market will emerge.
Outstanding CAPEX requirements will impact prices achieved for tired assets.
Regulatory pressures arising from inspections, if not deemed to be fair, could result in owners permanently closing sites.
While 2022 is likely to see an increase in distressed sales, high-quality assets will continue to achieve premium prices.
Real estate developers will increasingly seek land suitable for organic nursery developments.
Property investment appetite will continue to grow.
Yields are predicted to sharpen as tenant diversification prospects widen and covenant strengths improve.
Nick Brown, Director & Head of Brokerage at Christie & Co, comments, "We completed on a number of multi-million-pound, high-profile group sales in Q3/Q4 2021 which confirmed our view that the high demand last year is sure to be replicated in 2022 and beyond. Sales across the country for both single sites, small clusters and then larger transactions have been fuelled by lower stock levels and a strong pool of well-funded active buyers. Completion numbers and prices have bounced back, too, and are ahead of pre-pandemic levels which is a testament to how the market is viewed long-term."
Courteney Donaldson, Managing Director – Childcare & Education at Christie & Co, comments, "Looking ahead to 2022, there are plenty of reasons for confidence and optimism. Buyer demand is at an all-time high, but we expect further pace to be gained. While some prices achieved for the most sought-after childcare and education businesses have been eye-watering, we do not predict any significant reduction in general pricing. Our childcare and education team is proud to work in a sector where providers exude so much passion, dedication, drive and determination – all striving to deliver the very best of outcomes for children and young people in their care. 2022 will undoubtedly bring new challenges and opportunities. For business owners and investors resolute in seeking to 'shoot for the stars', 2022 will be the year to advance."
To read the full report, 'Business Outlook 2021: Business Outlook 2022: Adjust, Adapt, Advance', please visit: https://www.christie.com/news-resources/business-outlook/2022/ 
For further information on this press release, contact:
Phoebe Burrows, Corporate Communications Executive
P: 020 7448 8849 or E: phoebe.burrows@christie.com