Christie & Co advises Castleforge on the purchase of the Abbey Hotel in Bath
Specialist business property adviser, Christie & Co, has advised London-based property investment firm, Castleforge, on the acquisition of the Abbey Hotel in Bath.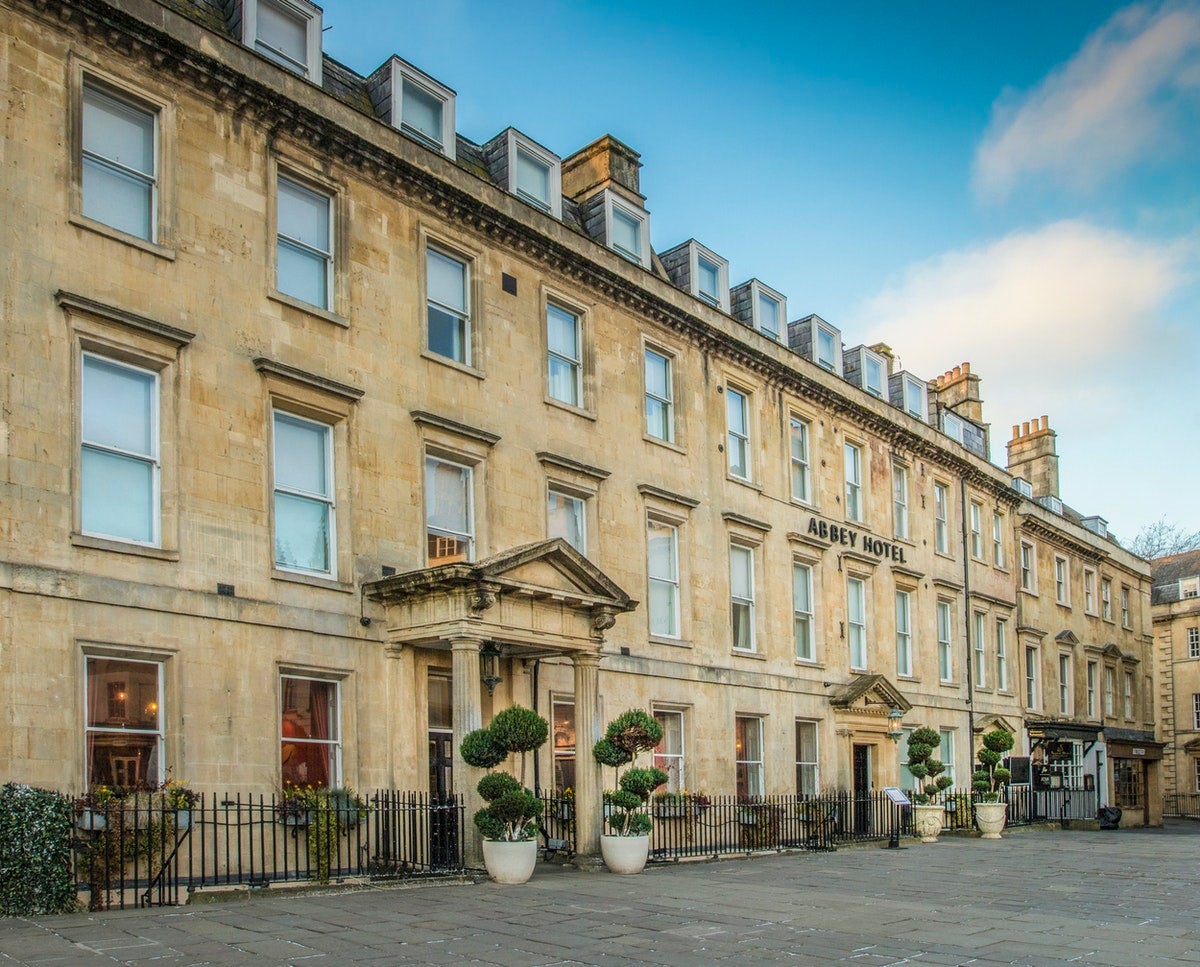 Image: Abbey Hotel, Bath
The 65-room hotel boasts newly renovated guest bedrooms, a terrace patio for al fresco dining and two dining and bar venues: the Abbey Hotel Kitchen and ArtBar. The hotel is well-known for hosting a popular seasonal Après-Ski bar erected in the grounds, as part of the city's Christmas Market offering over the festive period. The bar is considered one of the highlights in the run up to Christmas.
Castleforge has also acquired the rights to two adjoining buildings, with plans to add 15 large bedrooms to the hotel later in the year.
This deal marks Castleforge's first hotel acquisition of 2022, following a busy 2021 where the company successfully acquired three hotels including two in Edinburgh and one in Cardiff. Christie & Co's Hotel Brokerage and Consultancy teams supported Castleforge on all four acquisitions, providing buy side due diligence and strategic advice throughout the acquisition process.
Tobias Reinecke, Director in Christie & Co's Hotel Consultancy team comments, "Located in the historic centre of this world-famous destination, the Abbey Hotel is a perfect fit for Castleforge, with the city set to benefit from the recent trends in domestic and leisure-driven holiday demand for some time. Having supported Castleforge on all of their recent hotel acquisitions, we are sure this investment will be successful, and we look forward to continuing our partnership."
Alex Campbell, Director in Christie & Co's Corporate Hotels team adds, "The Abbey Hotel in Bath is a fantastic acquisition for Castleforge, in one of the most sought-after markets in the UK, with historically strong hotel performance and high barriers to entry. It has been a pleasure to support Castleforge on another successful acquisition and we look forward to supporting them on future investments."
About Castleforge:
We are an investment firm with a clear purpose: to create places, products and platforms that transform the experience of the built environment, increasing prosperity, productivity, opportunity and sustainability.
Whether we're redefining the workplace to make it more flexible, rethinking hospitality to make it more welcoming, or reimagining housing to make it more accommodating, we ensure that every building, business and community we're responsible for becomes more valuable for everyone, delivering a return on our relationships as well as our investments.
We are based in London, UK and have invested approximately £1 billion of asset value throughout the UK and Europe. We were founded in 2010. Castleforge Partners Limited is authorised and regulated by the Financial Conduct Authority.
To find out more, visit https://castleforgepartners.com/.
For further information on this press release, contact:
Phoebe Burrows, Corporate Communications Executive
P: 020 7448 8849 or E: phoebe.burrows@christie.com
For further information on the transaction please contact:
Charlotte Radcliffe, Account Manager
M: +44 (0) 7866 051 626 E: charlotte@higginsonstrategy.com

Contact the agents:
Tobias Reinecke, Director – Hotels Consultancy
M: +44 (0) 7701 314 336 E: tobias.reinecke@christie.com
Alex Campbell, Director – Corporate Hotels
M +44 (0) 7714 138 985 or E: alex.campbell@christie.com
Visit our Business Search page to find out more about our current listings.