Christie & Co bring to market charming Lake District bakery and café
Specialist business property advisor, Christie & Co, have brought to market The Old Bakehouse, a delicatessen and bakery café located along the main promenade in Arnside, Cumbria.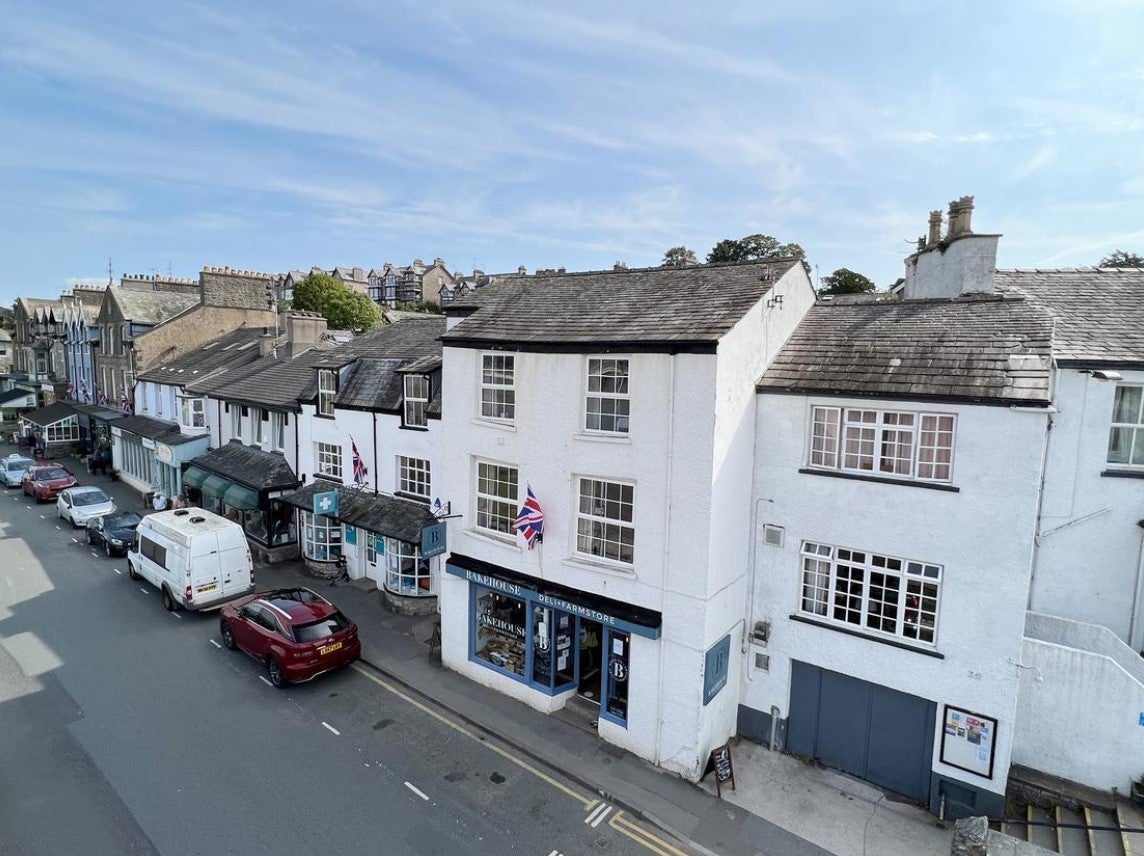 The Old Bakehouse, which has existed for over 70 years and boasts stunning views of the Cumbrian coast, is renowned in the small seaside town for its selection of freshly baked pies and pastries.
The café is set over three floors and decorated with calligraphy chalkboards and wooden panelling to create a rustic, welcoming feel. The business also includes a takeaway "hatch" to the side of the property, providing hot drinks and pastries to go.
The Old Bakehouse has been owned and operated by Bill Ridgway for the last eight and a half years. He has recently decided to sell to pursue retirement. Bill comments, "It has been a pleasure offering traditional bakery products to locals and visitors in this beautiful part of the world."
Ashley Cobban, Senior Business Agent at Christie & Co who is handling the sale, comments, "I'm delighted to bring to market The Old Bakehouse on behalf of our client, Bill Ridgway. The delicatessen and bakery is already a well-established and popular local business, but there is a huge opportunity for potential purchasers to bring new profitable ideas and see it grow even further."
The Old Bakehouse is on the market at the price of £125,000.
For further information on this press release, contact:                 
Bronte Hughes, Corporate Communications Manager
P: +44 (0) 7721 420 656 or E: bronte.hughes@christie.com
Contact the agent:
Ashley Cobban, Senior Business Agent
P: +44 7714 138 987 or E: ashley.cobban@christie.com