Christie & Co bring to market John O'Groats Ferry & Tour Company – the gateway to Scotland's Orkney Islands
Specialist business property adviser, Christie & Co has brought to market John O'Groats Ferries Ltd, a profitable ferry and tour company which operates between John O'Groats and the Orkney Islands in Scotland.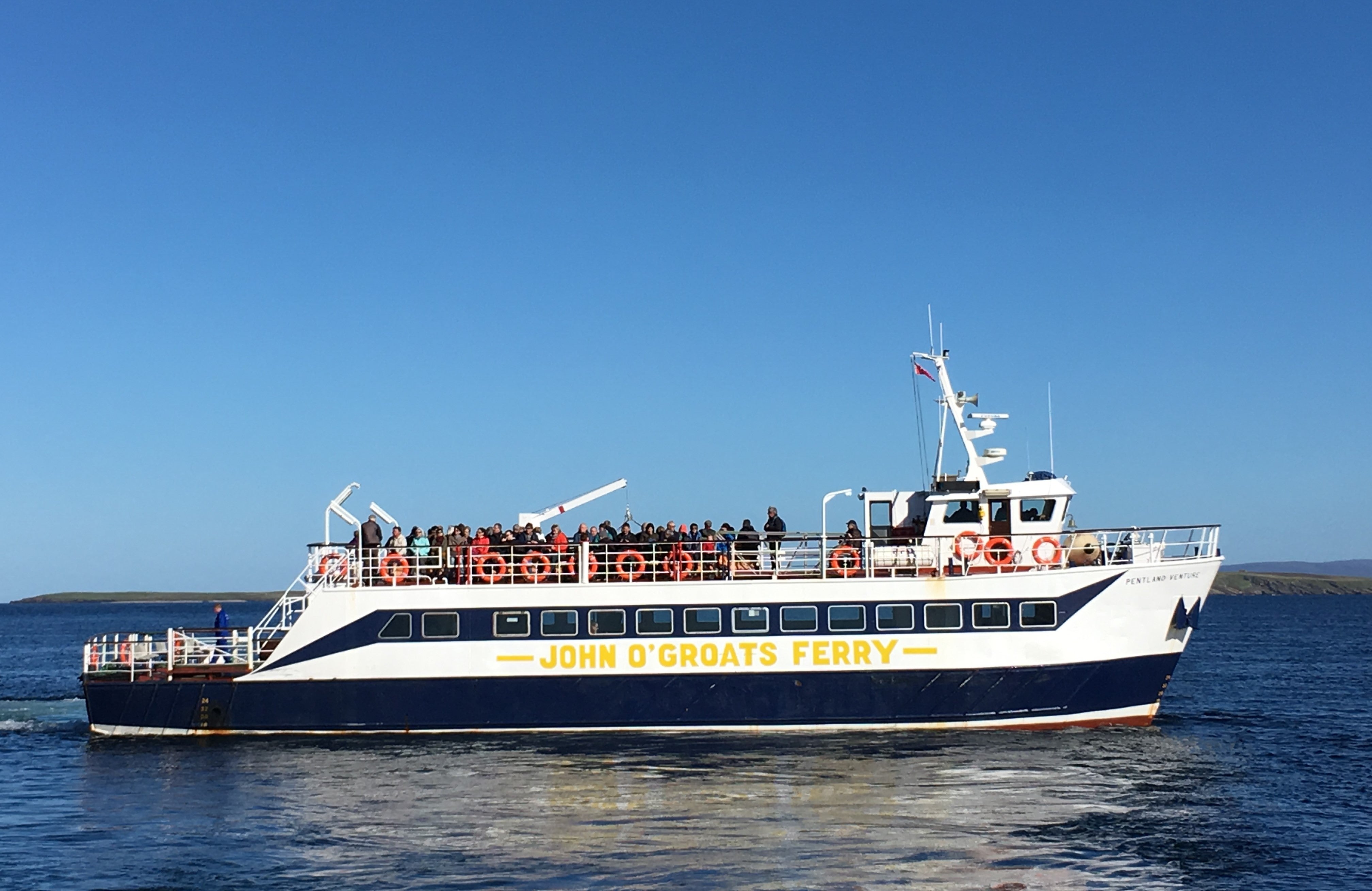 This is a unique opportunity to acquire an established ferry and wildlife cruise business, established over 50 years ago by the current owners. The business incorporates multiple income streams from the ferry services, wildlife boat tours and island bus tour operations however there is plenty of scope for further growth and expansion.
The ferry service serves as the gateway to the Orkney Islands, which were voted the second-best islands in the UK by TripAdvisor in 2014 and attract a high level of visitors throughout summer.
Commenting on the decision to put the business on the market via Christie & Co, the current owner Fred Fermor said, "I was looking for a quality agent whom I felt had the experience to market and sell our ferry business and felt Christie & Co would be a good partner, to guide us through the intricacies of this major event in the company history.
"We've enjoyed running things here at John O'Groats Ferries for many years and could happily keep going on, but having now passed the 60-year marker, we feel it's a good time to try something new. We'll be taking life a bit easier and travelling more but in some ways it's a reluctant sale. I say this because it's been a very enjoyable way to earn a living and we've had a lot of laughs throughout the years.
"There's is undoubtedly scope for a new owner to expand the business in many ways. We have concentrated on the core product – running a good ferry service and giving visitors wonderful memories. However, we've not even broken the surface of providing ancillary services, catering souvenirs and the like and there are opportunities aplenty there. There is also further scope to increase the range of tours offered and a new owner could easily increase turnover there too. As a five month per year trading business, there is massive scope to increase turnover by extending the operating season. The most important opportunity though for a new owner would be the chance to run a business with a great work life balance and good team, in a wonderful part of the world.
Mark Lavery, Associate Director at Christie & Co who is handling the sale, comments, "John O'Groats Ferries Ltd is quite a unique lifestyle business in a stunning part of Scotland. The seasonal business currently operates for five months over summer but there is scope to extend this trading season.
The opportunity gives any prospective buyer a ready built, robust business with a reliable, strong, income stream from day one and would suit an operator who would relish a true 'lifestyle change' business with high profit margins."
John O'Groats Ferries Ltd is on the market with an asking price of £1.4 million.
For further information on this press release, contact:
Bronte Hughes, Corporate Communications Manager
M: +44 (0) 7721 420 656 or E: bronte.hughes@christie.com
Contact the agent:
Mark Lavery, Associate Director- Retail
M: +44 7526 175 850 or E: mark.lavery@christie.com
Visit our Business Search page to find out more about our current listings.