Christie & Co instructed to market portfolio of three lifestyle hotels in European gateway cities
Specialist business property adviser, Christie & Co has been exclusively mandated by AINA Hospitality to market three exceptional freehold hotels within their portfolio, located in Vienna, Brussels, and Paris.
With a total of 496 bedrooms across the properties, the project represents a unique opportunity to acquire a portfolio of centrally located and well-invested upper upscale lifestyle hotels in some of the most sought-after European capitals.
All three hotels are branded under Accor's MGallery or Novotel brands, hence benefiting from one of the world's largest hotel loyalty programs.
Hotel am Konzerthaus Vienna - MGallery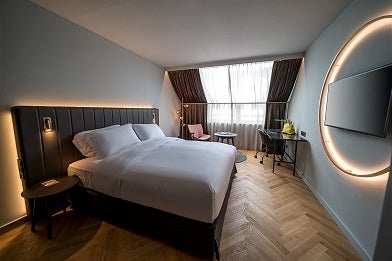 Hotel Am Konzerthaus Vienna – MGallery is part of the "embassy district" and surrounded by Vienna's most famous attractions.The upper upscale hotel recently underwent a significant renovation, now offering a michelin-star restaurant as well as award-winning contemporary interior design throughout its 208 ensuite rooms and F&B outlets. Due to its superb location and concept it is sought after by business travellers and leisure tourists alike.
Le Louise Hotel Brussels - MGallery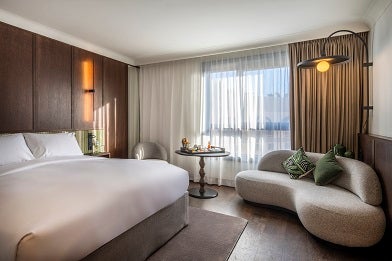 Truly embodying the "Belgitude", the five-star Le Louise Hotel Brussels – MGallery is located in the heart of Brussels' city centre, only steps away from the prominent Avenue Louise, the European quarter and the city's key historical landmarks. The Louise station is only a stroll away from the hotel, which connects Brussels to the European railway network through Brussels Midi/South Station.
The 169-bedroom hotel recently underwent a rebranding refurbishment, refreshing all of the bedrooms and suites. Additionally a substantial renovation has been undertaken to revamp its F&B offering and event spaces, delivering a sophisticated bar and restaurant together with one of Brussels' most popular outdoor terraces. As such, the hotel is expected to enjoy a significant growth of trading in the coming years.
Novotel Paris Belleville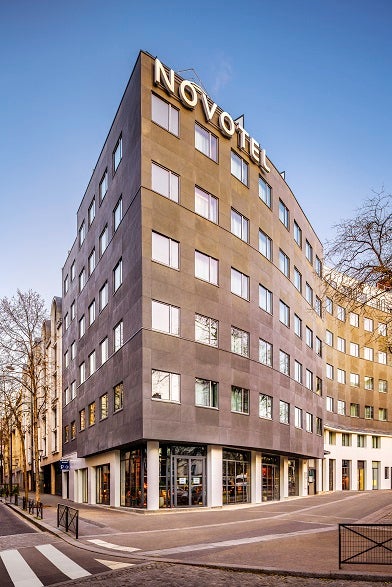 Originally built in the 1980s for office use, the 119-bedroom Novotel Paris Belleville hotel is strategically located on the edge of the vibrant 11th and 20th arrondissements, surrounded by famous Parisian neighbourhoods such as Belleville, Menilmontant and Folie Mericourt. A recent major renovation transformed the building into a modern four-star hotel with a chic urban feel, which reopened in November 2021. The hotel is expected to significantly outperform the market, further capitalising on major events including the Rugby World Cup France 2023 and Paris Olympics 2024.
Lukas Hochedlinger, Managing Director Central and Northern Europe from Christie & Co comments, "The sale of these three strong upscale hotels is a unique opportunity for an incoming investor looking to capitalise on international travel tourism recovery in three leading European capital cities. With their central locations and high-quality design, the properties are sure to appeal to a wide range of buyers."
Interested parties are invited to get in touch with Christie & Co to receive further information on the assets and the sale process.
For further information on this press release, contact:                                                                                         
Bronte Hughes, Corporate Communications Executive
P: 020 7227 0794 or E: bronte.hughes@christie.com
Contact the project team:
Lukas Hochedlinger Managing Director - Central and Northern Europe
M: +43 (0) 699 1997 1365 (AT)
E: lukas.hochedlinger@christie.com  
Philippe Bijaoui Managing Director - France
M: +33645622412
E: philippe.bijaoui@christie.com
Jeremy Jones, Head of Brokerage - Hotels - UK 
M: +44 7764 241 284
Simon Kronberger, Director - Hotels - Vienna
M: +43 699 1997 1333
E: simon.kronberger@christie.com
Visit our Business Search page to find out more about our current listings.