Christie & Co named Top Hotel & Leisure Agent in the South for 2021
Specialist business property adviser, Christie & Co, has been named Top Agent for England's South West and South East, in the Hotel & Leisure category of the 'Estate Gazette's Radius On-Demand 2021 Rankings'.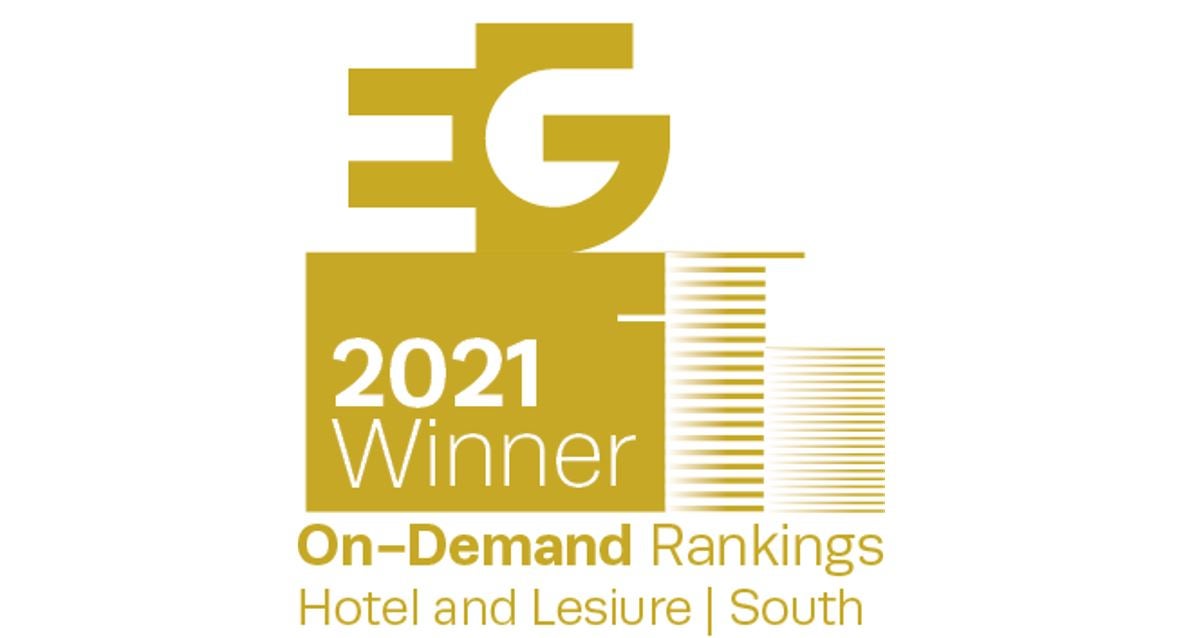 Christie & Co continues to dominate the Hotel & Leisure transactional market, winning 12 awards in the rankings overall, including two national, eight regional and two county awards. The full list of awards is below:
2021 Winner – On-Demand Rankings Winner for Hotel & Leisure (UK)
2021 Winner – On-Demand Rankings Hotel Winner (UK)
2021 Winner – On-Demand Rankings Hotel & Leisure Winner for:

London
South West
South East
North East
Yorkshire & Humberside
West Midlands
Scotland
Wales

2021 Winner – On-Demand Rankings County Winner for:

Herefordshire
North Yorkshire
Four of Christie & Co's hospitality agents from the South Team were also individually recognised as top dealmakers in the rankings, including Simon Chaplin, Senior Director of Pubs & Restaurants, who won the national award for the 'On-Demand Rankings Dealmaker for the Hotel & Leisure sector'. Other top ranking agents recognised in the same category include Nicholas Calfe, Director; Stephen Champion, Director; and Neil Morgan, Senior Director.
Ed Bellfield, Regional Director for Hospitality in the South at Christie & Co, comments, "We're delighted to have won these two high profile Estates Gazette awards. These accolades not only reflect our depth of experience in the specialist leisure markets but also an increase in demand for businesses across the South and South West region from both new entrants, domestic and international investors and hospitality & leisure operators. We expect demand in 2022 to continue at a pace on the back of an improved hospitality staycation market in 2021."
Key transactions undertaken by the South West and South East Hospitality team in 2021 included the sale of Highbullen Hotel Golf & Country Club, Devon; The Lion Inn, Chelmsford, Essex; Cooden Beach Hotel, Bexhill on Sea; Stanwell House Hotel, Lymington; Tiverton Hotel, Tiverton, Devon; Redcliffe Hotel, Paignton; and Best Western Centurion Hotel, Radstock, Somerset.
For further information on this press release, contact:
Fiona Fieldhouse, Head of Corporate Communications
P: 020 7227 0793 or E: fiona.fieldhouse@christie.com
Bronte Hughes, Corporate Communications Executive
P: 020 72270794 or E: bronte.hughes@christie.com