Christie & Co's Mid-Year Insight reveals the convenience retail property market remained resilient in H1 2022 despite the rising cost pressures facing businesses
Specialist business property adviser, Christie & Co, has launched it's Retail: 2022 Mid-Year Insight which reflects on market activity in H1 and provides an outlook for the second half of the year. It revealed that the convenience retail property market remained resilient despite the inflationary cost pressures facing businesses over the past six months.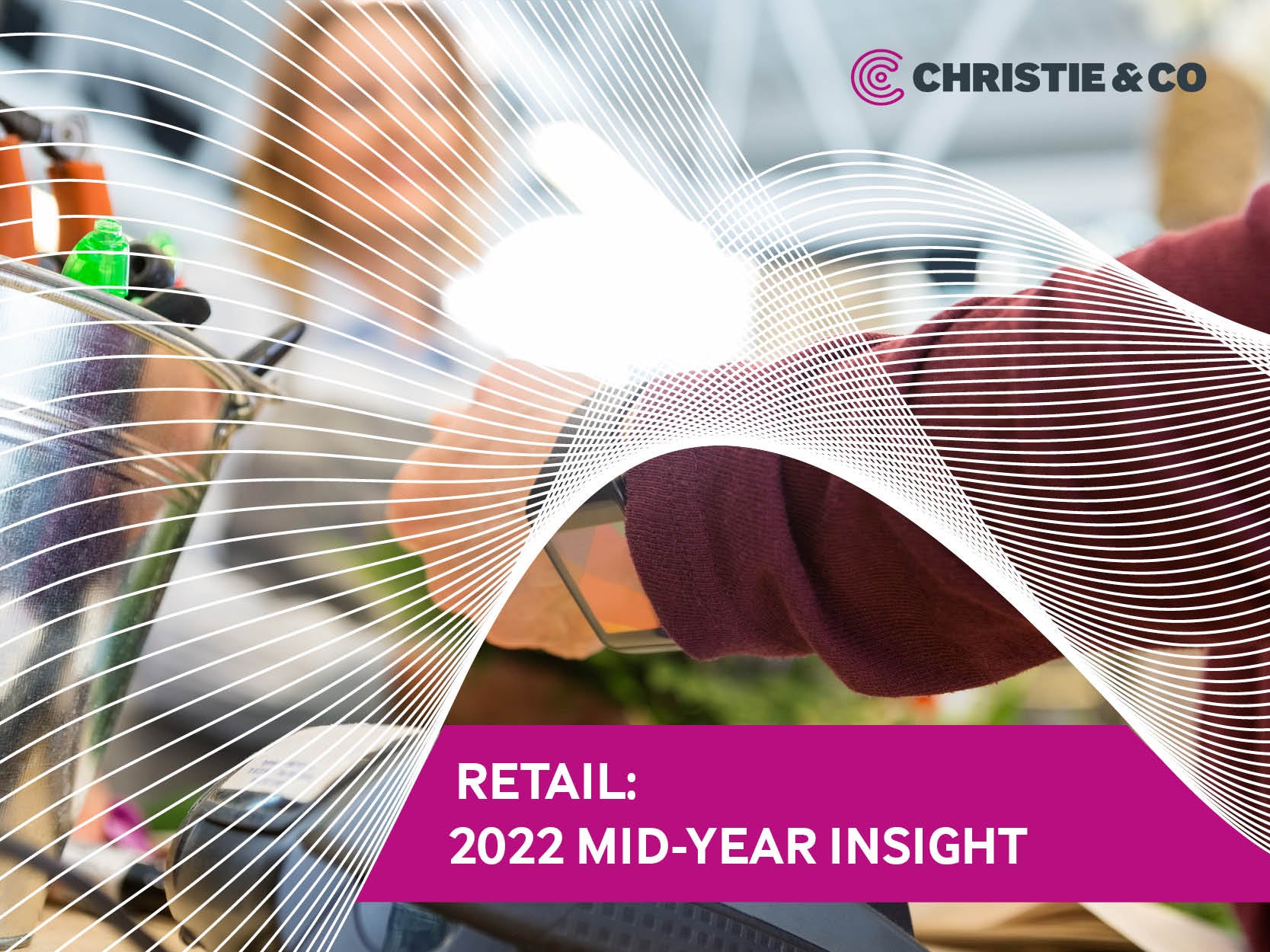 Christie & Co is the UK's leading independent retail property specialists, having sold a diverse spread of retail businesses in H1 2022. As demonstrated in the review, convenience stores and petrol filling stations make up the lion share of instructions. However other types of retail businesses sold or brought to market by our team so far in 2022 include garden centres, dessert shops, marinas and a specialist fishing tackle store!
The review unveils the following key market insights from H1 2022:
Buyer appetite for retail assets has not been dampened by the challenging economic backdrop.
Business prices are holding up due to the weight of ongoing buyer demand. However, deal times are longer as buyer due diligence is protracted, particularly if there is a requirement to borrow.
Across the industry, larger operators continued to churn their portfolios and focused on acquiring new stores in key markets, which provided a fantastic opportunity to the wide pool of independent buyers still seeking sites. Notably, the quality of assets has become a key consideration due to increasing operational costs.
The significant increase in the cost of construction materials has caused the multiples to rethink their new store roll-out programmes, which is a cause for concern for developers and investors. Thankfully there remains a steady stream of 'acorn operators' likely to 'grow into oak trees' who we can put forward for these opportunities.
In the retail investment market, sentiment remains positive, and yields remain stable, but reflect the quality of location, property and occupier covenant.
Looking ahead, the review suggests the key focus for retailers in the coming months will be to retain the 'lifeline' customers that they gained during the pandemic, turning them into 'lifelong' customers. For those looking to exit their business, it is more important than ever to use a property specialist to prepare the asset for the market and to achieve a successful sale.
Steve Rodell, Managing Director – Retail comments, "Our collective experience during uncertain times means we are superbly placed to convey our market intelligence to the maximum benefit of business owners.  Even if a sale is not currently under consideration, we can provide valuable guidance on how to navigate the challenges being faced by retailers right now.  The pool of buyers remains active and whilst some players might be absent for now, there's a queue of others ready, willing and able to make an investment in our robust sectors."
To read the full 'Retail: 2022 Mid-Year Insight, CLICK HERE.
For further information on this press release and interview requests, contact:
Bronte Hughes, Corporate Communications Executive
P: +44 (0) 7721 420 656 or E: bronte.hughes@christie.com