Famous music store in Newcastle city centre comes to market through Christie & Co
Specialist business property adviser, Christie & Co, is delighted to bring to market JG Windows Ltd, a North East icon and one of Britain's oldest and most respected music shops, located in Newcastle.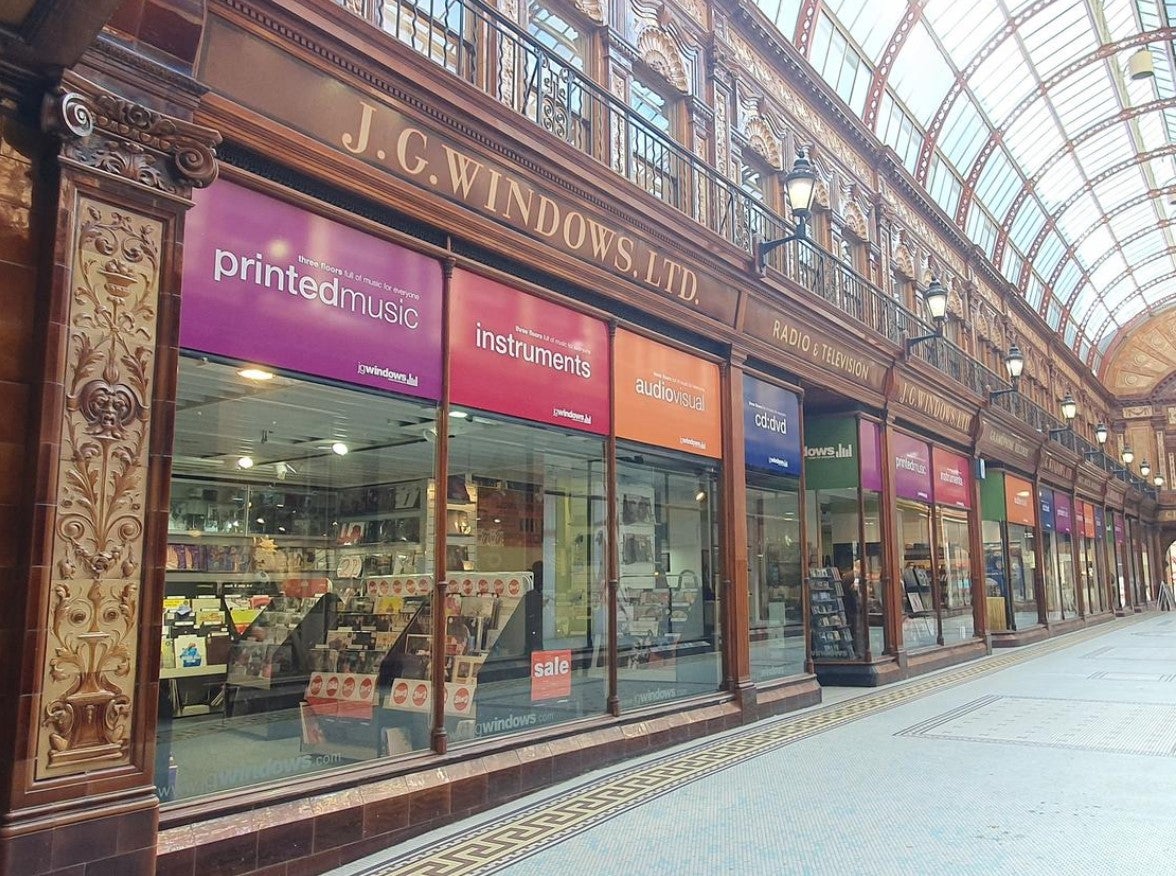 Established in 1908, the business has only had two owners in 115 years and has never been to open market. The store is ideally located in the beautiful Central Arcade shopping centre, a focal point for shoppers in Newcastle city centre and sells everything from keyboards, pianos, guitars and drums to brass, classical and folk instruments and more, along with sheet music and recorded music on vinyl, CD and DVD.
The current Chairman, Stewart Hindmarsh has led the business for the past two decades and is now ready to retire, presenting a unique opportunity for a new, younger custodian to take over this specialist 'department store' for music and musical instruments. The current owners have also developed a strong website offering and Music Academy teaching business, which are both included in the sale.
Stewart comments, "The whole of the North East knows and trusts Windows as a result of our belief in having brilliant staff, each experts in their own musical genre, and offering outstanding customer service face-to-face, online or over the phone. This ethos is at the core of our business and we look forward to finding a new owner to carry this forward."
Andrew Birnie, Retail Director at Christie & Co who is handling the sale comments, "Opportunities to take over an iconic business such as this are rare. With its links to numerous famous musicians and pop stars, some of whom still visit the shop, this unique business has long been a favourite for generations of music lovers and musicians. It's a special place which we are sure will attract interest from a variety of potential buyers."
For further information on this press release, contact:
Bronte Hughes, Corporate Communications Manager
P: 020 7227 0794 or E: bronte.hughes@christie.com
Contact the agent:
Andrew Birnie, Director– Retail
P: +44 7734 553 272 or E: andrew.birnie@christie.com
Visit our Business Search page to find out more about our current listings.