111 Four Seasons Health Care Group homes for sale through Christie & Co
Specialist business property adviser, Christie & Co, has been instructed by Four Seasons Health Care Group to sell a portfolio of 111 freehold care homes located across England, Scotland and Jersey, all trading under either the Four Seasons Health Care Group or brighterkind brands.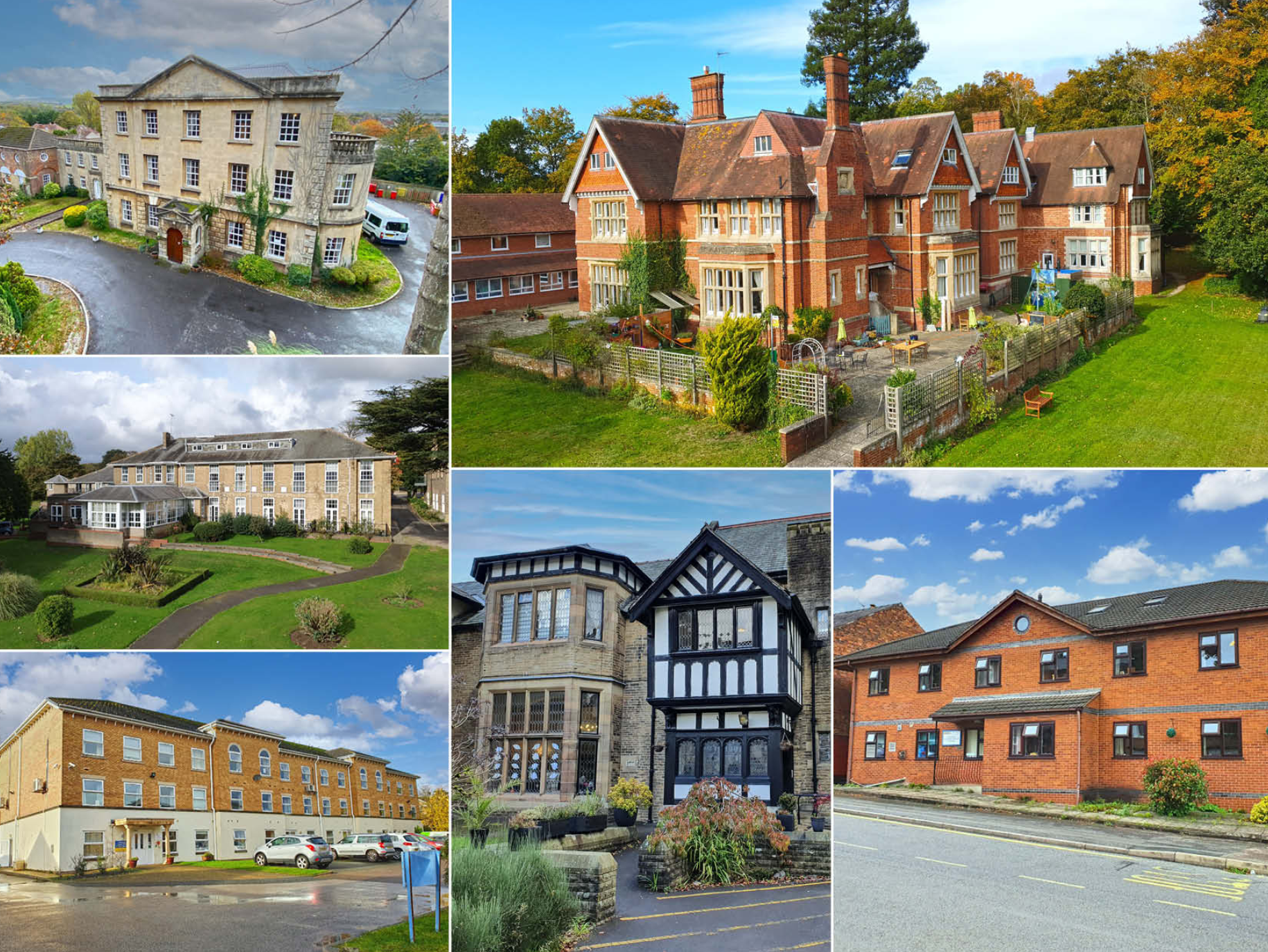 With a total of 6,054 bedrooms, this attractive 111-home portfolio is well specified, with the majority of homes comprising over 40 spacious bedrooms, 80 per cent of which have en-suite provision. A significant proportion of the homes for sale are purpose-built or have purpose-built extensions, with almost half offering scope for expansion, subject to planning. Four Seasons Health Care Group has invested significantly in the estate over recent years and continues to do so in 2022.
The homes within the portfolio are orientated towards the local authority/CCG funded market and benefit from excellent relationships with a wide pool of different funding authorities. They demonstrate good income growth and recovery from COVID-19, with increasing occupancy levels and strong average fee uplifts.
Geographically, the portfolio comprises: eight homes in the South East, four homes in the South West, 11 homes in London, nine homes in the East of England, 15 homes in the East Midlands, six homes in the West Midlands, 12 homes in Yorkshire, 16 homes in the North East, 14 homes in the North West, 14 homes in Scotland, and two homes in the Channel Islands. The homes are located in areas with a high density of elderly people and favourable demographics which underpin the key demand drivers.
These homes comprise Four Seasons Health Care Group's remaining freehold property portfolio and associated care home business, and as such the launch of this sale process represents a key milestone in the Group's ongoing restructuring process.  
Christie & Co expects the portfolio to be of interest to a range of buyers, including corporate buyers and investors, regional groups, and SME operators all of whom are looking for growth opportunities via acquisition. It is imperative to the vendor that the new owners of these homes have an ongoing commitment to the provision of high-quality care for residents, as continuity of care remains a priority for the Group.
Speaking on behalf of Four Seasons Health Care Group, Joe O'Connor, Interim CEO of the Group, comments, "Our priority remains the continuity of care for all residents, and the Group will work closely with Christie & Co, potential buyers, and other counterparties, as well as all relevant regulators, to ensure that the sales process and the transition of care homes to new ownership is seamless."
The sale is being handled by Martin Gould and Michael Hodges at Christie & Co, who comment, "We're really proud to be part of this unique offering, one of the biggest of its kind, which comes at a time when there is significant investor and operator opportunity in the UK elderly care sector.
"The sale presents a chance for the new owner to work with the fantastic existing staff at Four Seasons Health Care Group and to invest and improve on these brilliant homes, all the while ensuring continuity of care. We are excited to be bringing this substantial group of assets to the market and anticipate strong interest from a wide range of prospective buyers."
For more information on this opportunity, visit: https://project-oak-christie.com/
For further information on this press release, contact:
Fiona Fieldhouse, Director – Head of Corporate Communications
P: 07738 182 406 or E: mailto:fiona.fieldhouse@christie.com
Phoebe Burrows, Corporate Communications Executive
P: 020 7448 8849 or E: phoebe.burrows@christie.com
Visit Christie & Co's Business Search page to find out more about current care listings.