Gellideg Post Office sold through Christie & Co for the first time in 24 years as owner retires
Specialist business property adviser, Christie & Co is pleased to report Gellideg Post Office & Stores has been sold for the first time in 24 years, to first time buyers from London, with funding for the purchase secured through Christie & Co's sister company, Christie Finance.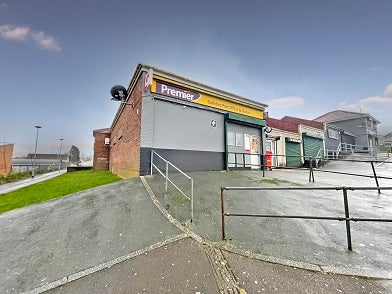 This unopposed freehold post office and convenience store is situated on the outskirts of Merthyr Tydfil and has been owned and operated by Mark Reynolds since 1997. The business is well established and ideally located on a busy parade with a variety of residential buildings and other commercial businesses nearby that help to drive its steady year-round footfall.  
The previous owner, Mark made the decision to bring the property to market to seek a well earned retirement, listing the store with Christie & Co Senior Retail Business Agent, Jamie Williams.
He comments, "I have thoroughly enjoyed serving the local community and I am grateful for all their support. In that time, my staff have been brilliant and I wish them well moving forward with the new owners. Jamie Williams at Christie & Co was professional and proactive throughout the process and I would highly recommend speaking with him if you are considering selling your retail business."
Jamie Williams from Christie & Co comments, "Despite being marketed on a highly confidential basis, Gellideg Post Office generated eight offers from six different parties. The property was sold for a figure above the asking price to a London buyer which demonstrates our national reach and continued demand for convenience stores in the region."
The store has been purchased by Nitharshanan Jeyaratnam, a first time buyer from London, who has relocated to the area to operate the business, renting accommodation nearby.  
Funding for Nitharshanan's purchase was secured through Jimmy Johns, a Retail Finance Specialist at Christie Finance.
Nitharshanan comments, "We are very pleased with the purchase of this fantastic store. Firstly thanks Mark for your belief in us to run the store and build on the foundation you have laid over the last 23 years. I would also like to thank Jamie Williams, Jimmy Johns and Hitesh Mistry who have supported us through the journey and secured the deal as promised. It is an amazing place for our future and we look forward to getting in there."
Jimmy Johns at Christie Finance adds, "It was a pleasure to work with Nitharshanan and his wife, Swarnapratha, to support them with their first acquisition in the convenience retail market. We saw interest from a number of parties to acquire Gellideg Post Office and we're pleased to have helped Nitharshanan and Swarnapratha to secure the funding they required. I would like to wish them all the best with their new business venture."
For further information on this press release, contact:                                                                        
Bronte Hughes, Corporate Communications Executive
P: 020 7227 0794 or E: bronte.hughes@christie.com
Contact the agent:
Jamie Williams, Senior Business Agent – Retail
P: +44 (0) 773 260 1749
E: jamie.williams@christie.com
Visit our Business Search page to find out more about our current listings.