5/15/2023
|
Childcare & Education
Trio of excellent Staffordshire day nurseries sold to Kids Planet
Specialist business property adviser, Christie & Co, has announced the sale of Giggles & Wiggles; three large day nurseries located across Staffordshire.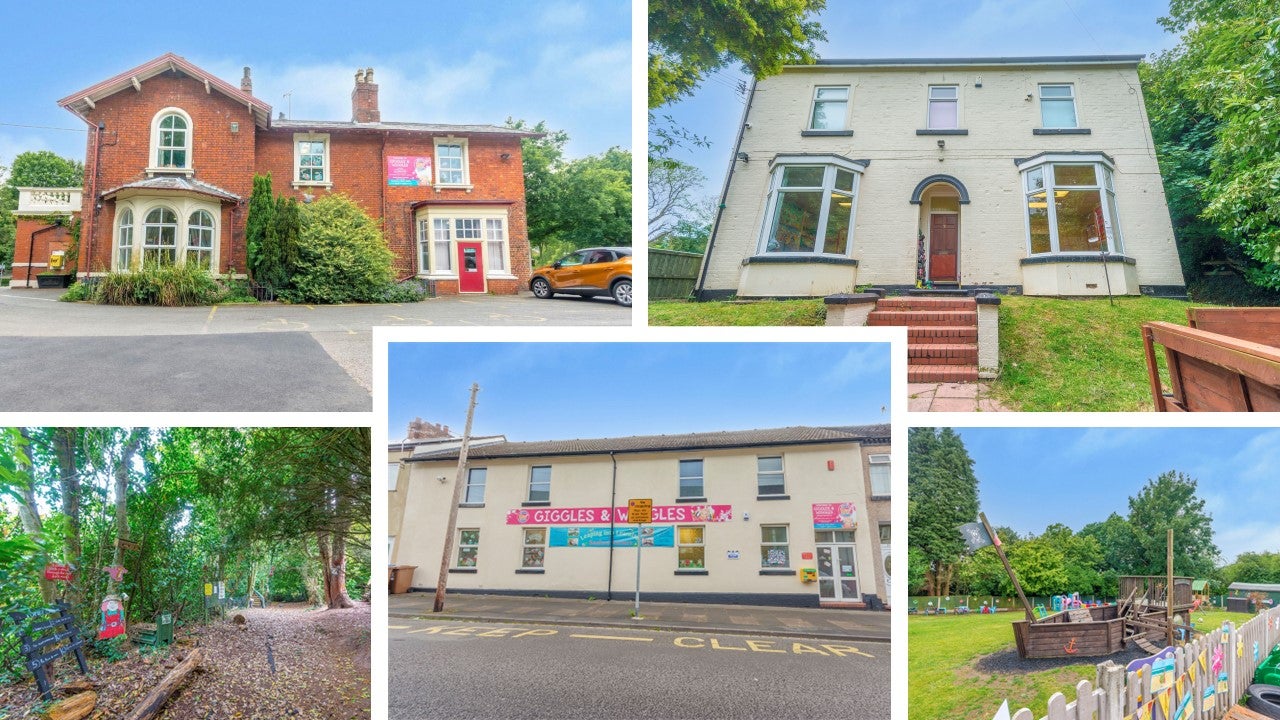 Giggles & Wiggles comprises three exceptional, fully managed day nurseries which have the capacity to care for up to 233 children aged zero to five years. The settings sit in key locations across Staffordshire - one in Brampton, one in Basford, and one in Stone – which are within close proximity to community amenities such as primary schools and existing and developing residential housing.
The settings have been owned by Jill Jones since 2004. Over this time, the business has developed a strong ethos and an excellent reputation, as well as two 'Outstanding' and one 'Good' ratings from Ofsted.
Jill recently decided to sell her settings in order to pursue a well-earned retirement from the sector and to spend more time with her family. Following a confidential sales process with Christie & Co, they have been purchased by the national operator, Kids Planet, which now owns 158 day nurseries across the UK. These acquisitions enhance the group's brand across Staffordshire, alongside its existing settings at Stafford, Hixon, Hanford, Cheadle, and Congleton.
Jill Jones, previous owner at Giggles & Wiggles, comments, "Having owned Giggles & Wiggles for over 18 years, selling them was always going to be a difficult decision and so I was keen for the process to be as straightforward as possible. The Kids Planet team communicated well from the outset, and handled everything sensitively with compassion and in a timely manner. Kids Planet provided valuable insight and guidance throughout and demonstrated real empathy and thought for our teams and parents. This provided welcomed reassurance and I am confident the nurseries are in safe hands."
Clare Roberts, CEO of Kids Planet, comments, "A warm welcome to all the teams, children, and parents of Giggles & Wiggles. The three settings build our presence in Staffordshire, and we look forward to supporting them as part of the Kids Planet family."
Jassi Sunner, Associate Director – Childcare & Education at Christie & Co, who handled the sale, comments, "When bringing Giggles & Wiggles to market, we knew we had a fantastic business that would attract a number of bidders and, sure enough, we received a number of offers in a short period of time. Every group deal will have its nuances, and this project was no different, but our close working relationship with Jill meant that we were able to tackle each obstacle with a cool head and make informed decisions. In the end, we achieved a fantastic sale, and Jill is safe in the knowledge that the business is in good hands. The progress that Kids Planet has made in the county has been fantastic and the settings, as well as the team they inherit from this sale, will only enhance their offering in the region. I sincerely wish Jill and her family all the best with retirement, it is thoroughly deserved and her legacy at Giggles & Wiggles will, no doubt, continue."
The three Giggles & Wiggles settings were sold for an undisclosed price.
--------------
For further information on this press release, contact:
Phoebe Burrows, Corporate Communications Manager
P: 07540 063 598 or E: phoebe.burrows@christie.com
Contact the agent:
Jassi Sunner, Associate Director – Childcare & Education
P: 07791 979 343 or E: jassi.sunner@christie.com
Visit Christie & Co's Business Search page to find out more about current childcare listings.