7/26/2022
|
Childcare & Education
Over 50% increase in childcare businesses sold in 2022 report
Specialist business property adviser, Christie & Co, has today launched its Childcare & Education: 2022 Mid-Year Review report, which analyses the childcare markets so far in 2022, including day nurseries, specialist education and looked after children, and independent education.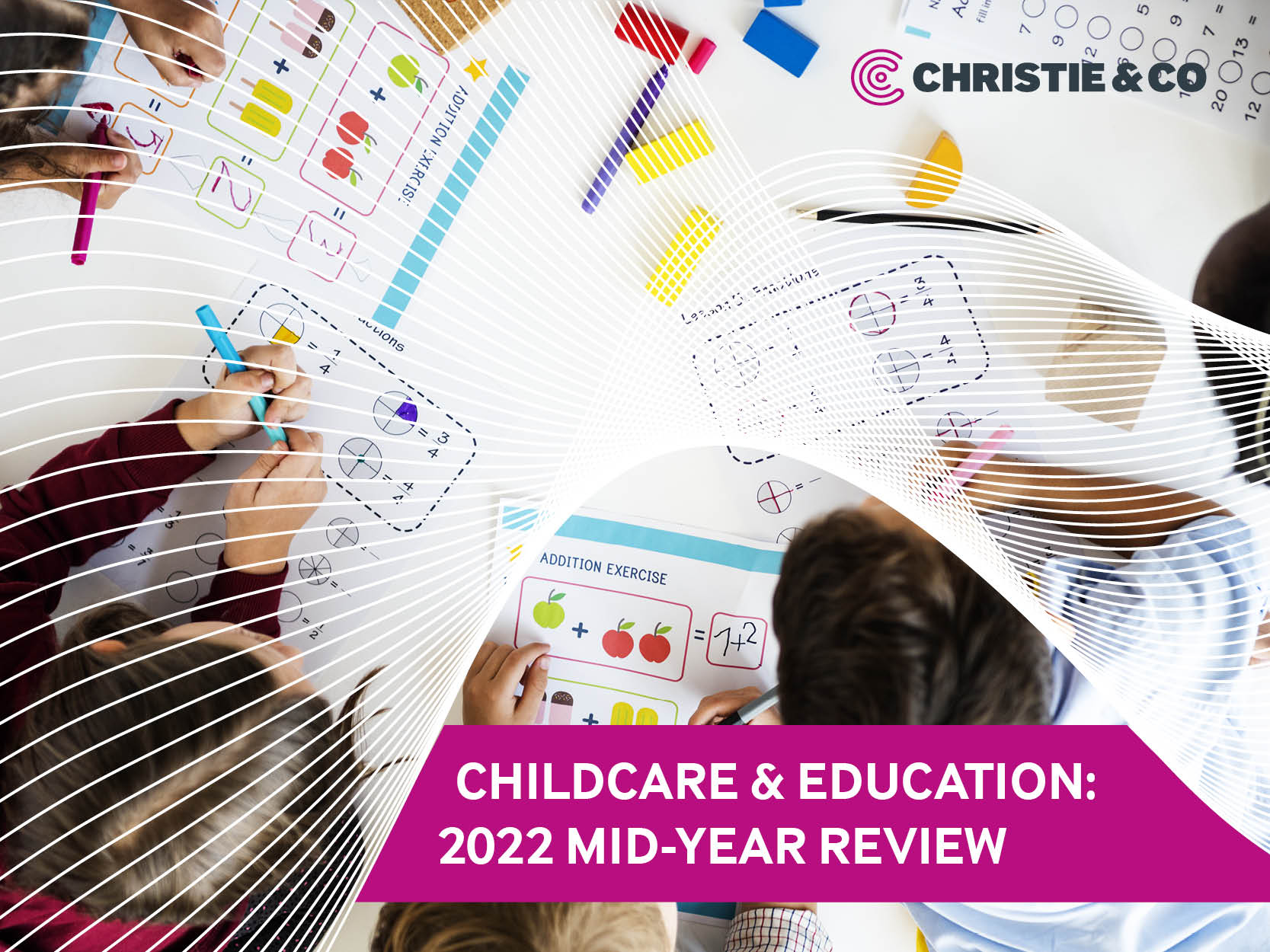 Christie & Co begins by highlighting the buoyancy of market activity so far this year, citing that it has seen a 51 per cent increase in business owners deciding to sell in the first half of the year.
The specialist business property adviser reports that, from 2021 to 2022 YTD, across its childcare sectors, it has seen a 47 per cent increase in the number of inspections, 51 per cent increase in new instructions, 50 per cent increase in businesses sold, and a 34 per cent increase in viewings. 99.5 per cent of asking price is also being achieved, which is an increase on the previous year.
Looking globally, buoyancy is seen across ECEC markets, with active buyers in Europe and further afield seeking acquisition opportunities. Outlook for the remainder of the year looks positive, and Christie & Co expects the markets to remain resilient and for consolidation to continue.
Courteney Donaldson, Managing Director – Childcare & Education, comments, "During the first six months of the year, we saw unprecedented levels of market activity. The 51 per cent surge in owners deciding to sell their businesses is due to a wide range of factors; some deciding to take advantage of the stellar prices that the best businesses have continued to achieve, some choosing to sell because of sheer emotional exhaustion from the persistent range of challenges encountered having traded through the pandemic, and others are selling due to personal nervousness associated with economic outlook uncertainty."
For the full Childcare & Education: 2022 Mid-Year Review report, visit: https://www.christie.com/news-resources/publications/childcare-education-2022-mid-year-review/ 
For further information on this press release, contact:
Phoebe Burrows, Corporate Communications Manager
P: 020 7448 8849 or E: phoebe.burrows@christie.com