Hotel brands continue to eye Spain according to latest report
International hotel property adviser, Christie & Co, has published a new report analysing the evolution of international hotel brands in Spain, which reflects a growing interest in the Spanish hotel market since 2019.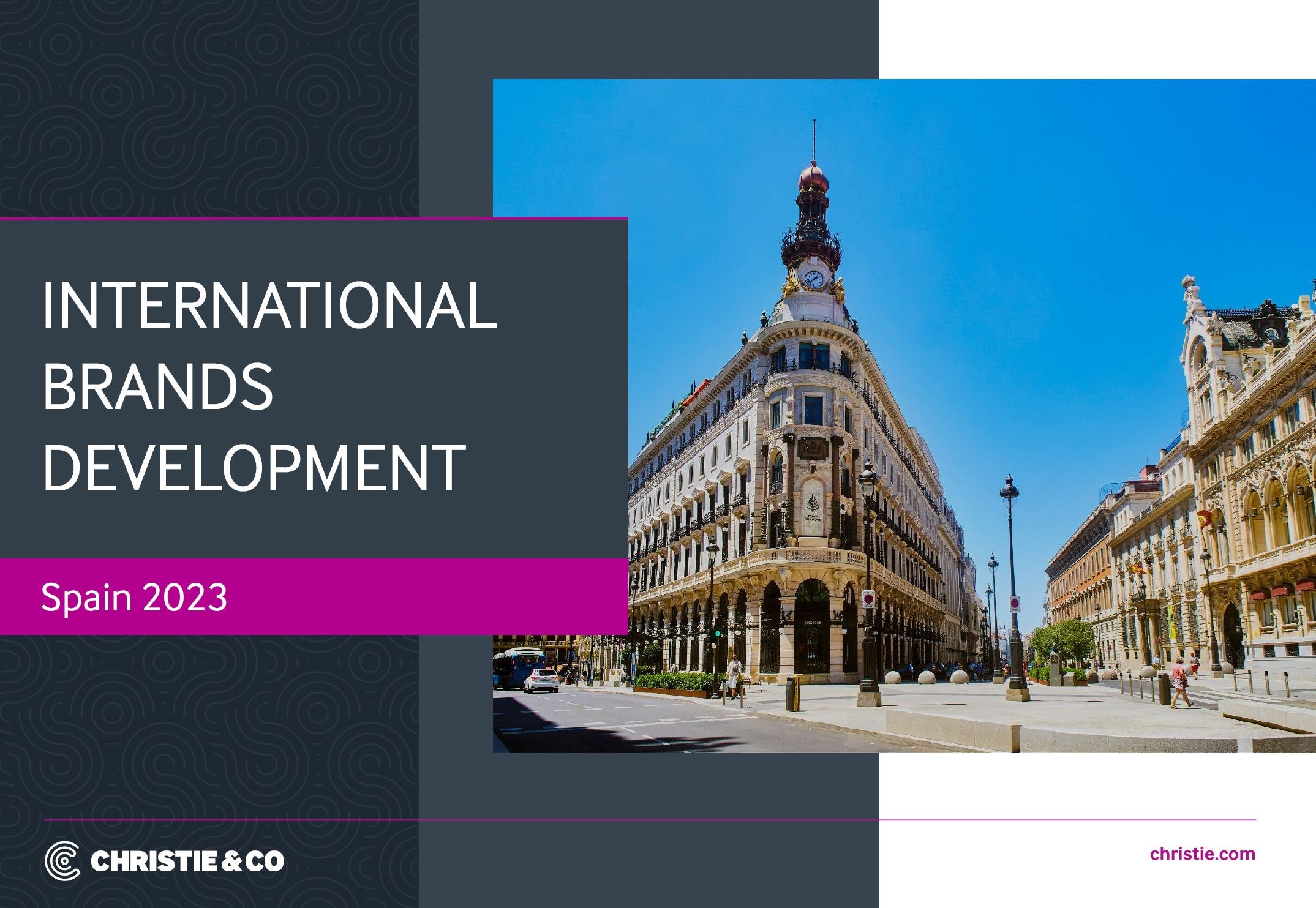 According to the latest report, International Brands Development in Spain, historically, independent 4-star hotels have dominated the Spanish hotel market, accounting for 59% of the total number of rooms in 2019. However, this trend has shifted in recent years and Spain has increasingly moved into the spotlight for international hotel groups.
Since 2019, international groups have recorded the most growth and a total of 122 new hotels, with 22,640 rooms have opened under international brands, indicating the Spanish hotel market is a key focus for global hotel brands.
The greatest growth was recorded within the 5-star category (+12% of rooms), with 23 of the 29 new international brands that have entered Spain since 2019 belonging to the 'luxury & upscale' segment and six to the 'economy & midscale' segment.
Alongside this, there has been a shift in the most common type of management model; with owned hotels accounting for 53% of the total volume of rooms, management contracts +31% and franchise +10%.
Madrid, Barcelona, and resort destinations lead the market, with 66% of rooms sitting within the vacation segment (14,904 rooms). However, several major international luxury groups also continue to focus on large cities and 34% of the remaining rooms belong to the urban segment (7,736 rooms).
The report also presents a study of the new hotels under development and reveals that 68 hotels (10,667 rooms) from the main international groups are due to open offering a study of the new hotels under development which will be put into operation over the next few years, with 45.4% of these rooms corresponding to 5-star hotels. This is expected to increase the quality of visitors and ADR within the locations in which they open.
Nicolas Cousin, Managing Director of Christie & Co in Spain and Portugal, states, "Brand penetration in Spain is still below other neighbouring countries. However, our latest report reveals that international brands have been very active in Spain in recent years and will continue to grow, driven by the entry of new investors and by the development of private label operators, capable of operating international brand franchises."
To read the full report, CLICK HERE.