International Korean fried chicken brand 'Bonchon' looking to crunch its way into the UK market
Bonchon, the USA's leading Korean fried chicken brand, has partnered with specialist business property adviser, Christie & Co to bring its fast-expanding concept to the UK. Christie & Co will be seeking an experienced hospitality entrepreneur to become the UK master franchisee and roll out the brand nationally.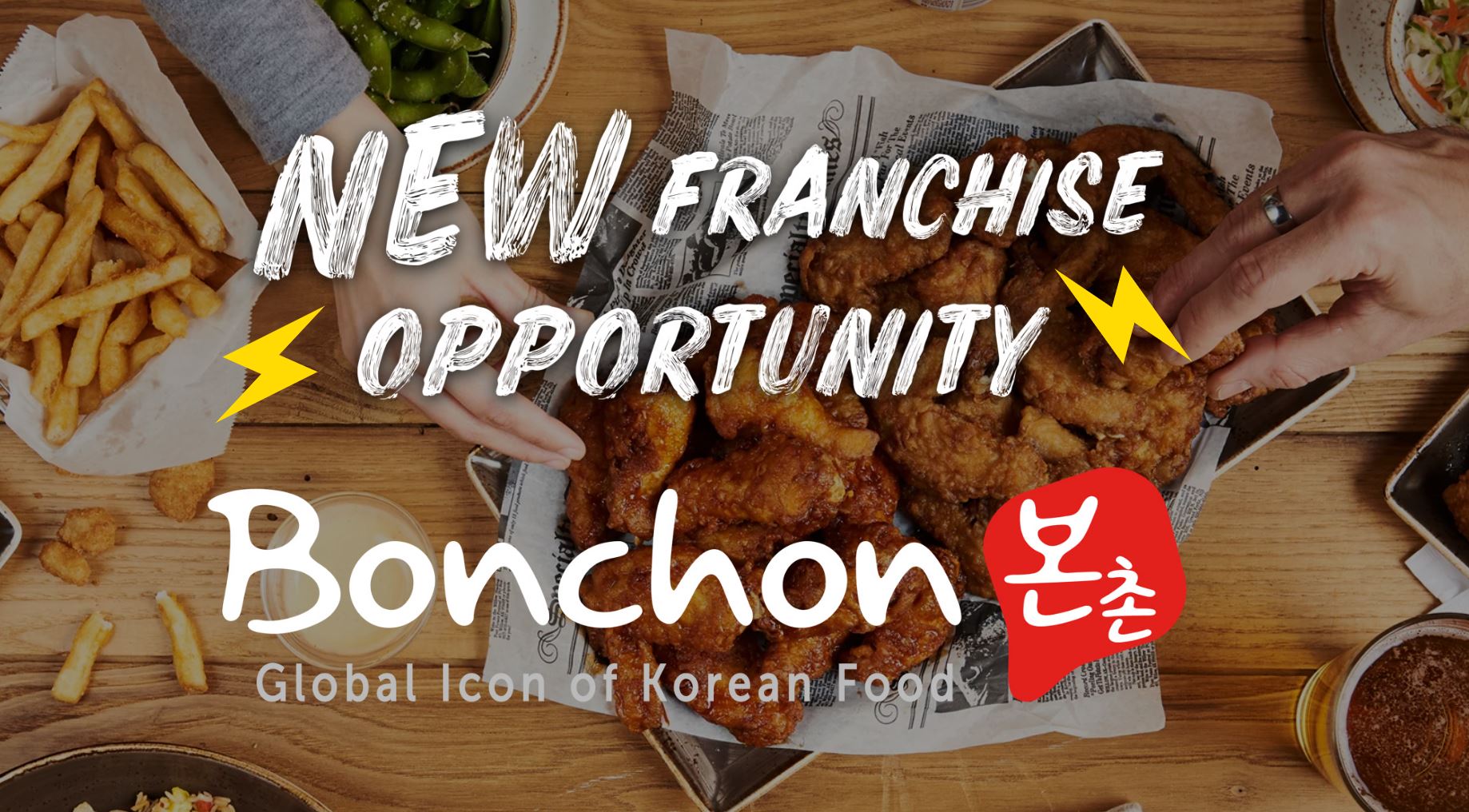 Founded in Busan, South Korea in 2002 by Jinduk Seo, and established in New York City in 2006, Bonchon, Korean for 'my hometown' has become a household name. Bonchon's mission? To share the joy of Korean comfort food around the world.
The brand currently has over 420 worldwide stores in operation, with 140 plus in the USA and international sites located in the Philippines, Thailand, France, Singapore, Cambodia, Myanmar, and Vietnam. This expansion is based on solid credentials. In the USA same-store sales were up 5% in 2022, the fifth consecutive year of same-store sales growth, and average unit volumes were US $1.7 million.
The brand has earned several accolades in the USA, where it was recognized by Business Insider as "the gold standard for fried chicken" as well as being included on Nation's Restaurant News 2022 "Top 500 Restaurants", Fast Casual Magazine's 2022 "Top 100 Movers & Shakers", and Entrepreneur's 2023 "Top 10 Hot Franchise Trends" and "Top 12 Chicken Franchises to Buy" lists.
Bonchon prides itself on the fact that its chicken is handmade-to-order and finished with their signature sauces made in South Korea. Each handcrafted piece of Bonchon chicken is hand-brushed and double-fried, ensuring their product is the most delicious 'crunch out loud' fried chicken in the industry.
In addition to chicken wings, drumsticks, and boneless wings, Bonchon also offers a delicious selection of Asian fusion cuisine. Their traditional sit-down restaurant sites provide a familiar casual dining experience and most restaurants also offer take-out and delivery services.
Bonchon is offering its future UK franchisee partner the opportunity to become the master franchisee for the UK with an option to sub-franchise after 2 years of operations. Growth will be supported by the Korea-based team with design, specification, marketing, branding, training, menu R&D, and operations.
In order to be a 'crunch worthy' candidate the future franchisee partner must be:
An experienced, well-funded multi-site franchisee who can develop and operate an initial 15 equity stores in 5 years 
Dedicated to operational excellence
Committed to customer service and product quality
Able to secure stores where  sizes range from 1,500 to 2,500 sqft
Designs can be either fast casual or full dining models with a bar.
Simon Chaplin, Senior Director – Pubs, Restaurants & Franchise at Christie & Co comments, "We are excited to be working with Bonchon to bring their distinctive 'crunch' to the UK. Chicken-led QSR brands are performing well throughout the UK and we see Bonchon as a welcome addition to the landscape. Once again the power of an international partner with over 420 stores and dedicated experts to assist will help the franchisee develop a great business over the coming years."
For more information visit: https://www.christie.com/news-resources/major-instructions/new-franchise-opportunity-bonchon 
For further information on this press release, contact:                                                                                 
Bronte Hughes, Corporate Communications Manager
P: 020 7227 0794 or E: bronte.hughes@christie.com
Visit our Business Search page to find out more about our current listings.