3/22/2023
|
Childcare & Education
Family snaps up large Longlevens day nursery setting
Specialist business property adviser, Christie & Co, has announced the sale of Into-Play Day Nursery in Longlevens, Gloucester.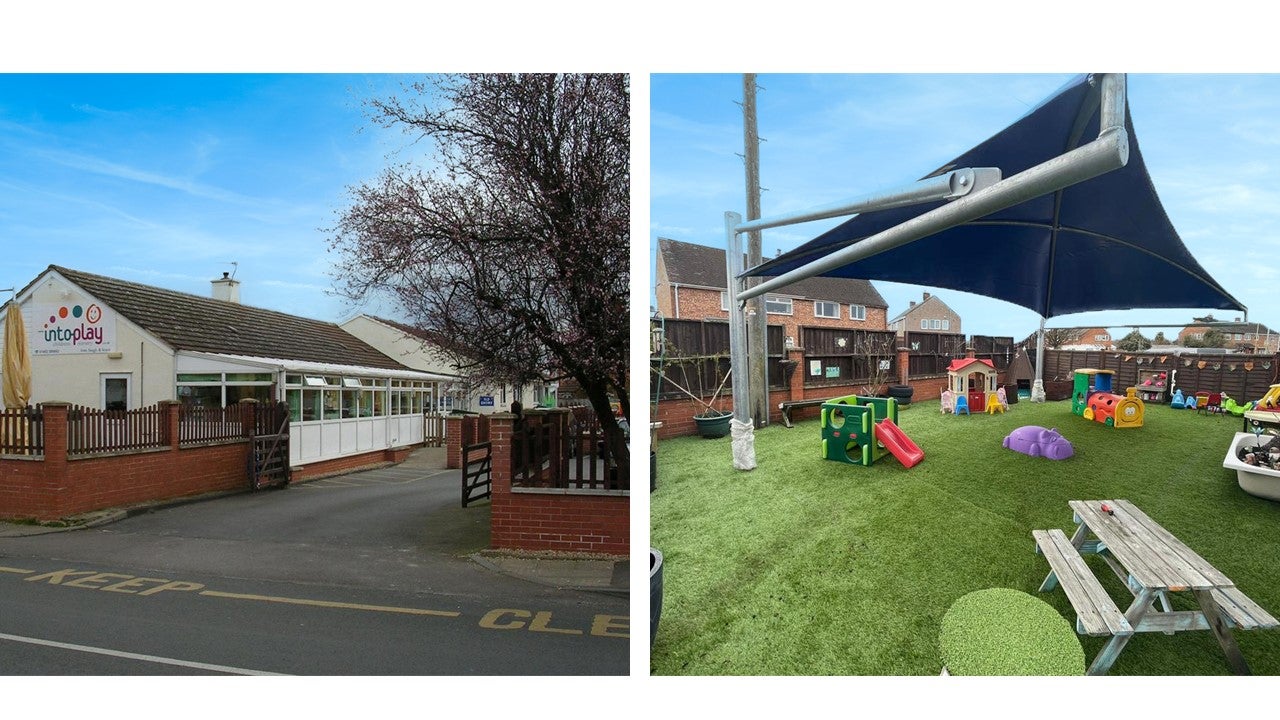 This Into-Play Day Nursery setting is Ofsted rated 'Good' with operating capacity for up to 95 children aged from birth to five years. The business trades from a large, single-storey building converted for day nursery use, located in the busy suburb of Longlevens in Gloucester amongst residential housing and within close proximity of major routes in and out of the city.
The setting, which is one of a small group of Into-Play nurseries in the area, has been owned by Karen Perry-Gardiner since 1992 and was recently brought to market as she is downscaling, leaving her with two remaining settings - The Quays and Barnwood.
Following a confidential sales process with Christie & Co, it has been purchased by husband-and-wife team, Rachael and Tony Lancaster.
Karen Perry-Gardiner, former owner of Into-Play Day Nursery in Longlevens, comments, "I was a plywood broker in London and returned to Gloucester with my first son Jacob. Since then, we have opened a further two sites both in Gloucester, one at the historical docks and the other a former doctor's surgery in Barnwood Road. Sadly, I was diagnosed with a life-limiting disease early in 2022. Whilst it was a hard decision to make to sell my first site it was the right one for myself and my family."
Rachael and Tony Lancaster, new owners of Into-Play Day Nursery in Longlevens, comment, "As current co-owners of a highly successful nursery in Leckhampton, Cheltenham, for several years we had been looking to branch out on our own but none of the settings we saw came up to our high standards. That was until the moment we viewed the setting in Longlevens and knew it was the one for us. The space and facilities are excellent and we can't wait to put our own stamp on it."
Jassi Sunner, Associate Director – Childcare & Education at Christie & Co, who handled the sale, comments, "It has been a real pleasure to work with Karen, her family, and her team to establish a successful sale of Into-Play, Longlevens. An offer was quickly accepted after a short marketing period, with 23 enquiries on this nursery, however the buyer's personal circumstances changed which unfortunately meant that they had to pull out. We were quickly able to get the nursery back to market and, after just four further viewings, a new offer was accepted.
"The nursery has bags of potential and a good foundation of experienced staff which means it is sure to thrive with fresh ideas and a renewed focus. With strong competition in the area, new completion from Rachael and Tony will only improve the standards of childcare in the area further. I'd like to wish them the best of luck and every success in the future."
The Into-Play Day Nursery setting was sold for an undisclosed price.
-----------------
For further information on this press release, contact:
Phoebe Burrows, Corporate Communications Manager
P: 07540 063 598 or E: phoebe.burrows@christie.com
Contact the agent:
Jassi Sunner, Associate Director – Childcare & Education
P: 07791 979 343 or E: jassi.sunner@christie.com
Visit Christie & Co's Business Search page to find out more about current childcare listings.