1/24/2023
|
Dental Practices
Dental surgery in popular South Lanarkshire town sells
Specialist business property adviser, Christie & Co, has announced the sale of J & U Blessing Dental Surgery in the town of Hamilton, South Lanarkshire.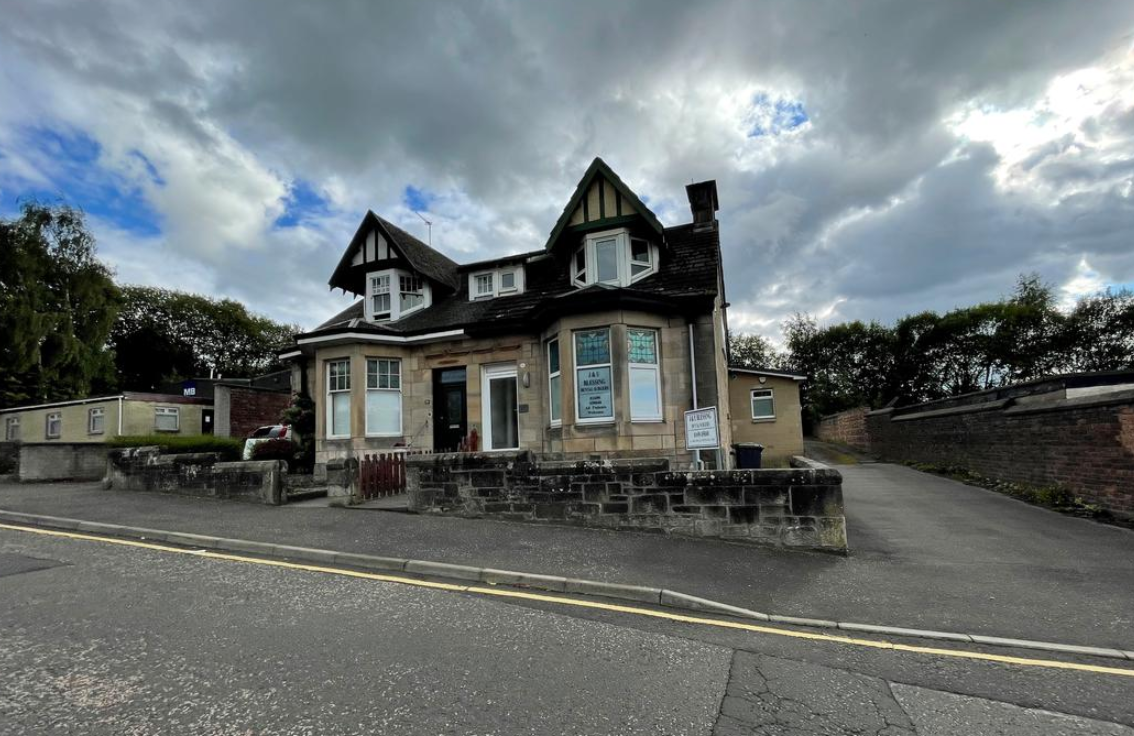 Established in 1990 by siblings, John and Unity Blessing, J & U Blessing is a two-surgery, NHS dental practice with over 4,000 registered patients. The duo recently decided to sell to pursue a well-earned retirement.
The practice was put to market on a confidential basis, netting over 30 enquires within the first 48 hours. The business was of particular interest to a variety of buyers due to the location and scope to increase income with the addition of further surgeries and the introduction of specialised treatment options. A competitive closing date ensued, which resulted in 10 offers from both independent and corporate buyers, with the successful bidder being first-time buyer, Mairead Kilcoyne.
John and Unity Blessing comment, "It was a big decision to sell our practice but, as we were nearing retirement age, we knew we would have to start to organise it. We discussed the type of buyer we thought would fit best and that we wanted to leave together and not stay on after practice was sold. In the end, we got four (10 all together) really very good offers."
Mairead Kilcoyne, new owner at J & U Blessing Dental Surgery, comments, "Having worked across multiple practices since graduating from Glasgow University in 2017, it has been a lifetime ambition to own a dental practice. Following five and a half years of working in general practice as an associate, I felt sufficiently skilled and capable of putting my own stamp on practice ownership.

"As a South Lanarkshire resident, I was keen to serve my local community. The practice has operated on solid foundations for over 30 years and is well-established in the Hamilton community having solely offered General Dentistry services, I believe there is significant growth opportunity which I intend to pursue by offering a broader range of services including cosmetic dentistry and facial aesthetics."
Joel Mannix, Associate Director – Dental at Christie & Co, who handled the sale, comments, "I was delighted to act for John and Una on the sale of their dental practice. The vast majority of active buyers at the moment are independent operators, and this is a perfect example of what can be achieved after running a competitive sale process, resulting in an attractive offer and post-sale conditions which couldn't be matched by a corporate. I wish Mairead the very best in her new practice and John and Una a very well-earned retirement."
J & U Blessing Dental Surgery was sold for an undisclosed price.
For further information on this press release, contact:
Phoebe Burrows, Corporate Communications Manager
P: 07540 063 598 or E: phoebe.burrows@christie.com
Contact the agent:
Joel Mannix, Associate Director – Dental
P: 07764 241 691 or E: joel.mannix@christie.com
Visit Christie & Co's Business Search page to find out more about current medical listings.