3/15/2023
|
Childcare & Education
Pair of Telford day nursery settings set to reopen under Kids Planet ownership
Specialist business property adviser, Christie & Co, has announced the leasehold sale of a pair of Shropshire day nursery settings; Lawley Day Nursery and Apley Day Nursery.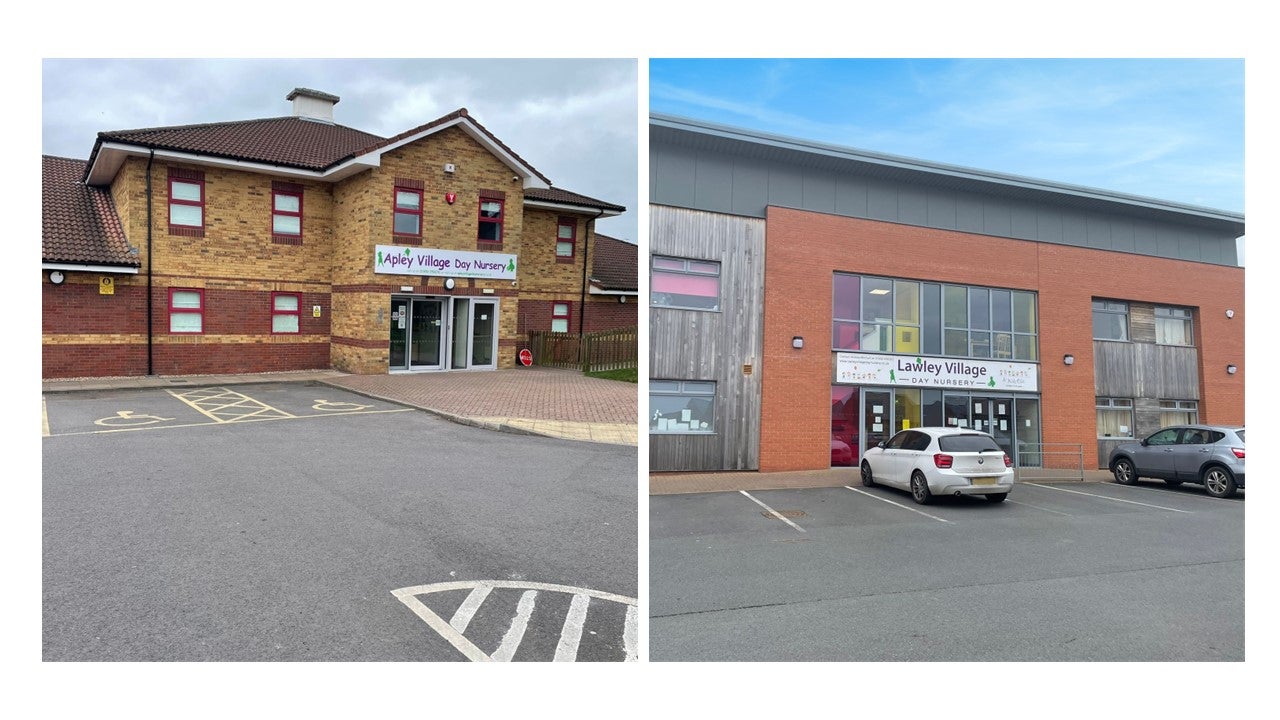 The settings boast excellent fit outs and outdoor provisions and, together, have capacity to care for up to 392 children. They are ideally located in Telford, Shropshire, in densely populated areas with excellent access to local amenities including the local hospital. Owing to the size of the nurseries, they are a key part of the community from an employment and childcare basis, and this only enhances their excellent reputation.
The freehold for the nurseries has been owned by Julian and Andrea Mitchell for a combined 34 years and, following a short process with Christie & Co, a new long-term lease with Kids Planet has been agreed on both sites, marking the group's 153rd and 154th settings.
Julian and Andrea Mitchell, freehold owners of Lawley Day Nursery and Apley Day Nursery, comment, "We are very grateful for all the incredible memories at Lawley and Apley Village Day Nurseries. Selling our nurseries was never going to be easy, we've built them from scratch I had the pleasure of designing them so a lot of thought and love had gone into them even before they opened. We've been the proud owner of Lawley Village Day Nursery for 14 years and owned Apley for 20 years renovating it after a time away just over eight years ago. We felt very comfortable with the swift professional process from start to completion, any questions were answered any concerns we were reassured, I feel privileged to of worked with both Jassi Sunner and Matt Ritchie. Kids Planet have strong values that resonated with us. They will run the nurseries as a big family with a real focus on the very best childcare. We know we have left the settings and teams in the best possible hands. The Kids Planet team have made an overwhelming process a lot easier, being approachable and professional at every step of the way."
Clare Roberts, CEO at Kids Planet, comments, "I am thrilled we have acquired Lawley and Apley Village nurseries, located in convenient settings between Telford and Wellington within their own private grounds. Their experienced team recognise the importance of wellbeing and nurturing children as they grow and develop, and I think they will make a great addition to the Kids Planet family. I look forward to supporting the teams as they integrate into our group."
Jassi Sunner, Associate Director – Childcare & Education at Christie & Co, who handled the sale, comments, "I got to know Julian quite well and we would often discuss the childcare market as well as further opportunities. I then finally had the pleasure of visiting the two settings and meeting with Andrea who runs an excellent operation at both. Both Lawley and Apley hold prominent positions in Telford and they set a high standard of childcare in the region. As a result, the sale process had to be extremely confidential as well as swift. Julian and Andrea selected a buyer they felt had a similar ethos to them and it is an excellent result all round, with Kids Planet further enhancing their growth in the Midlands – this time in Shropshire."
Lawley Day Nursery and Apley Day Nursery were sold for an undisclosed price.
------------
For further information on this press release, contact:
Phoebe Burrows, Corporate Communications Manager
P: 07540 063 598 or E: phoebe.burrows@christie.com
Contact the agent:
Jassi Sunner, Associate Director – Childcare & Education
P: 07791 979 343 or E: jassi.sunner@christie.com
Visit Christie & Co's Business Search page to find out more about current childcare listings.