Walthamstow pharmacy purchased by Pharmacist trio
Specialist business property adviser, Christie & Co, has announced the sale of Leyton Green Pharmacy in Walthamstow, North East London.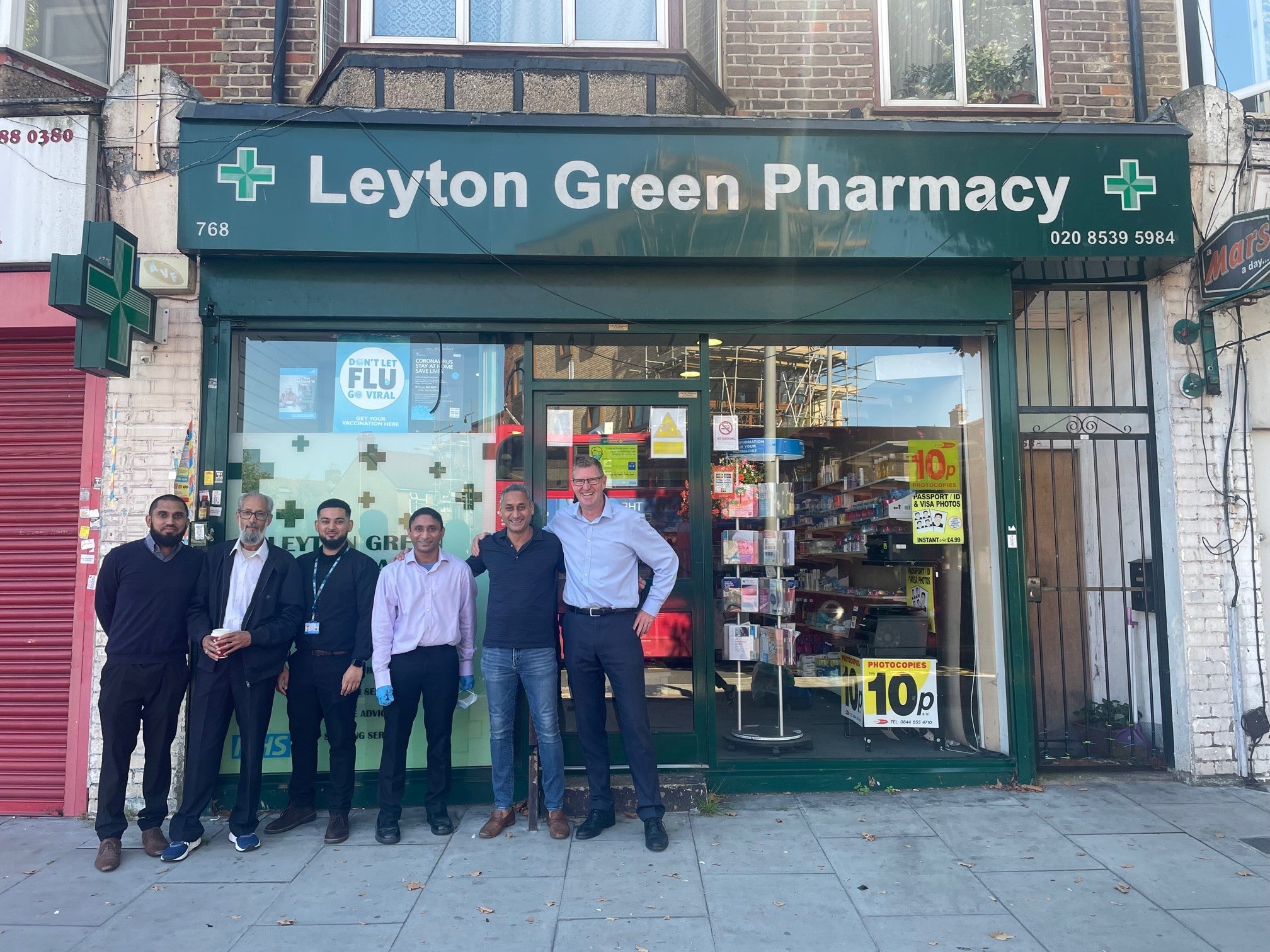 Leyton Green is a stand hours community pharmacy that dispenses an average of 2,697 items per month, and is ideally located on a busy road on the southern outskirts of this popular London Borough.
For the last 15 years, the business has been owned by Raj Baxi and was recently brought to market to allow him to retire.
Following a confidential sales process with Mark Page at Christie & Co, the pharmacy has been purchased by three Pharmacists led by Abdul Subhan. The trio plans to drive the business forward by increasing items and offering advanced services.
Raj Baxi, former owner of Leyton Pharmacy, comments, "After nearly 15 years in Walthamstow, we will miss our loyal customers but are pleased for the pharmacy to go to experienced operators."
Abdus Subhan, new co-owner of Leyton Pharmacy, comments, "We are delighted to expand our group into Walthamstow and look forward to improving the clinical services on offer at the pharmacy, including the introduction of a free prescription delivery service."

Mark Page, Director – Pharmacy at Christie & Co, comments, "This was a very popular pharmacy from the moment it came to the market. We quickly received a range of bids from both first-time buyers and current operators. Having worked with Abdul and his team in the past - this is the second pharmacy we have sold the group - I knew them to be genuine buyers so had no problem recommending their offer. True to their word, they progressed quickly on this very smooth transaction, which took just five months from instruction to completion. Raj will now get to see his beloved West Ham every week!"
Leyton Green Pharmacy was sold for an undisclosed price.
-----------------
For further information on this press release, contact:
Phoebe Burrows, Corporate Communications Manager
P: 07540 063 598 or E: phoebe.burrows@christie.com
Contact the agent:
Mark Page, Director – Pharmacy
P: 07764 241279 or E: mark.page@christie.com
Visit Christie & Co's Business Search page to find out more about current medical listings.