7/31/2023
|
Childcare & Education
Lochgelly private nursery sold for the first time
Specialist business property adviser, Christie & Co, has announced the sale of Noah's Ark Children's Private Nursery Ltd in Lochgelly, Fife.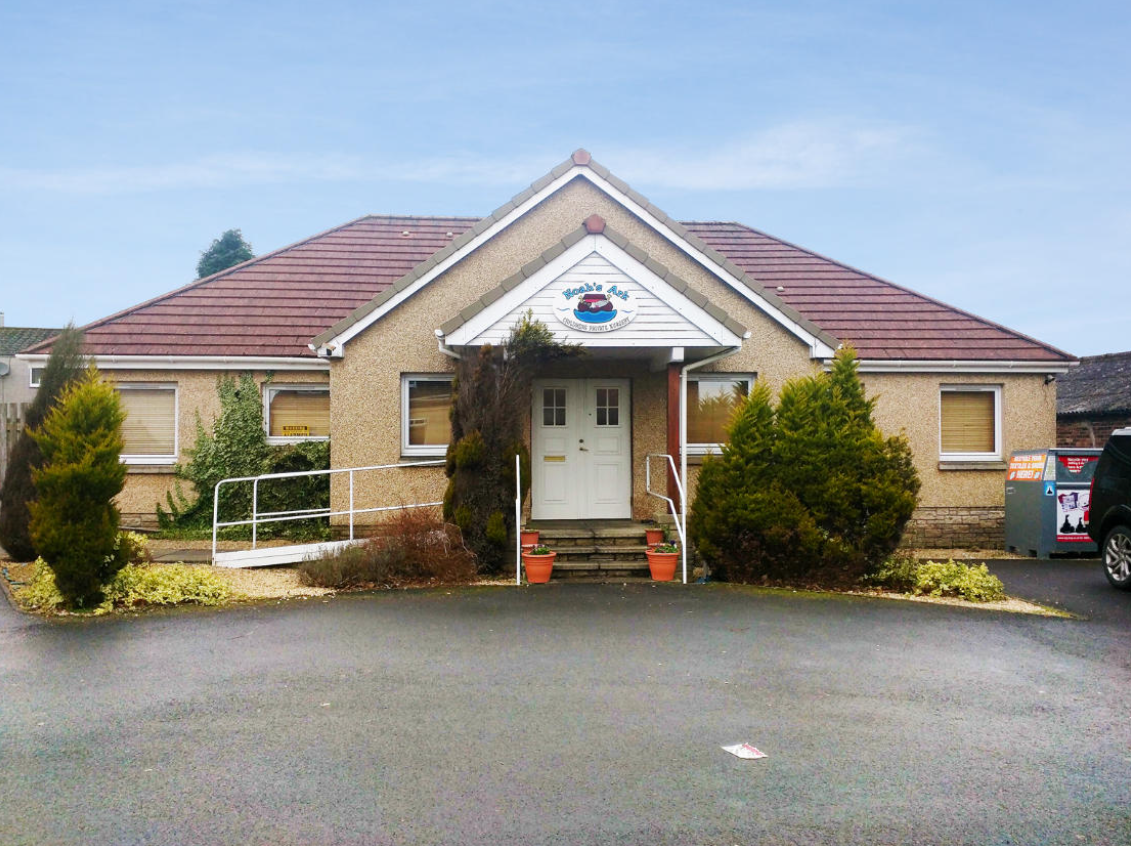 Established in 2004, Noah's Ark Private Nursery provides day care for up to 30 children aged nought to five years. It occupies a single-storey, purpose-built property on Auchterderran Road in Lochgelly, Fife.
The business has been owned by Beverley Wilson since 2004 and was brought to market to allow them to pursue other business interests.
Following a discreet and confidential sales process handled by Martin Daw and Callum Lancaster at Christie & Co, Noah's Ark has been successfully acquired by brothers Amir Sadiq and Saqib Sadiq. Though they are new to the sector, they possess a familial background in managing nurseries, which undoubtedly provides them with valuable insights and experience in this domain.
Beverley Wilson, former owner of Noah's Ark Children's Private Nursery Ltd, comments, "I established the business 19 years ago when I started with two customers and quickly got the nursery to full capacity. I'm pleased to be handing the setting over to Amir and Saqib and wish them all the best with their plans. I look forward to seeing the nursery continue to grow with prolonged success."
Amir Sadiq and Saqib Sadiq, new owners of Noah's Ark Children's Private Nursery Ltd, comment, "We explored several nurseries that piqued our interest. After engaging in a constructive conversation with Martin, he astutely discerned our specific requirements and recommended we consider Noah's Ark. Upon careful consideration, we found the setting to be highly appealing and consequently made the decision to acquire it. A primary factor contributing to our contentment with this acquisition is its freehold status, coupled with the opportunity for modernisation and expansion to a second floor, despite already operating at nearly 100 per cent occupancy. We firmly believed that we could achieve substantial improvements, and our initial weeks of ownership have proven to be highly promising.''
Callum Lancaster, Business Agent – Childcare & Education at Christie & Co, comments, "Noah's Ark garnered considerable attention from a diverse pool of prospective buyers, signifying a robust demand for nurseries in the region. This heightened interest can be attributed to the setting's advantageous location with excellent commuter links and commendable CI grades. These attributes not only attract potential investors but also resonate strongly with parents seeking quality childcare options.
"A telling example of this appeal can be observed through Beverley's experiences during the COVID pandemic. On two occasions when the setting had to temporarily close due to the pandemic, the subsequent reopening witnessed an overwhelming surge in placement requests. This further underscores the desirability of Noah's Ark as a trusted and sought-after facility in the area.''
Noah's Ark Children's Private Nursery Ltd was sold for an undisclosed price.
--------------------
For further information on this press release, contact:
Phoebe Burrows, Corporate Communications Manager
P: 07540 063 598 or E: phoebe.burrows@christie.com
Contact the agent:
Callum Lancaster, Business Agent – Childcare & Education
P: 0754 559 529 or E: callum.lancaster@christie.com
Visit Christie & Co's Business Search page to find out more about current childcare and education listings.