Three-strong southwest pharmacy group sold to Day Lewis plc
Specialist business property adviser, Christie & Co, has announced the sale of Norsworthy Limited - a group of three quality pharmacies in the southwest of England - to Day Lewis plc.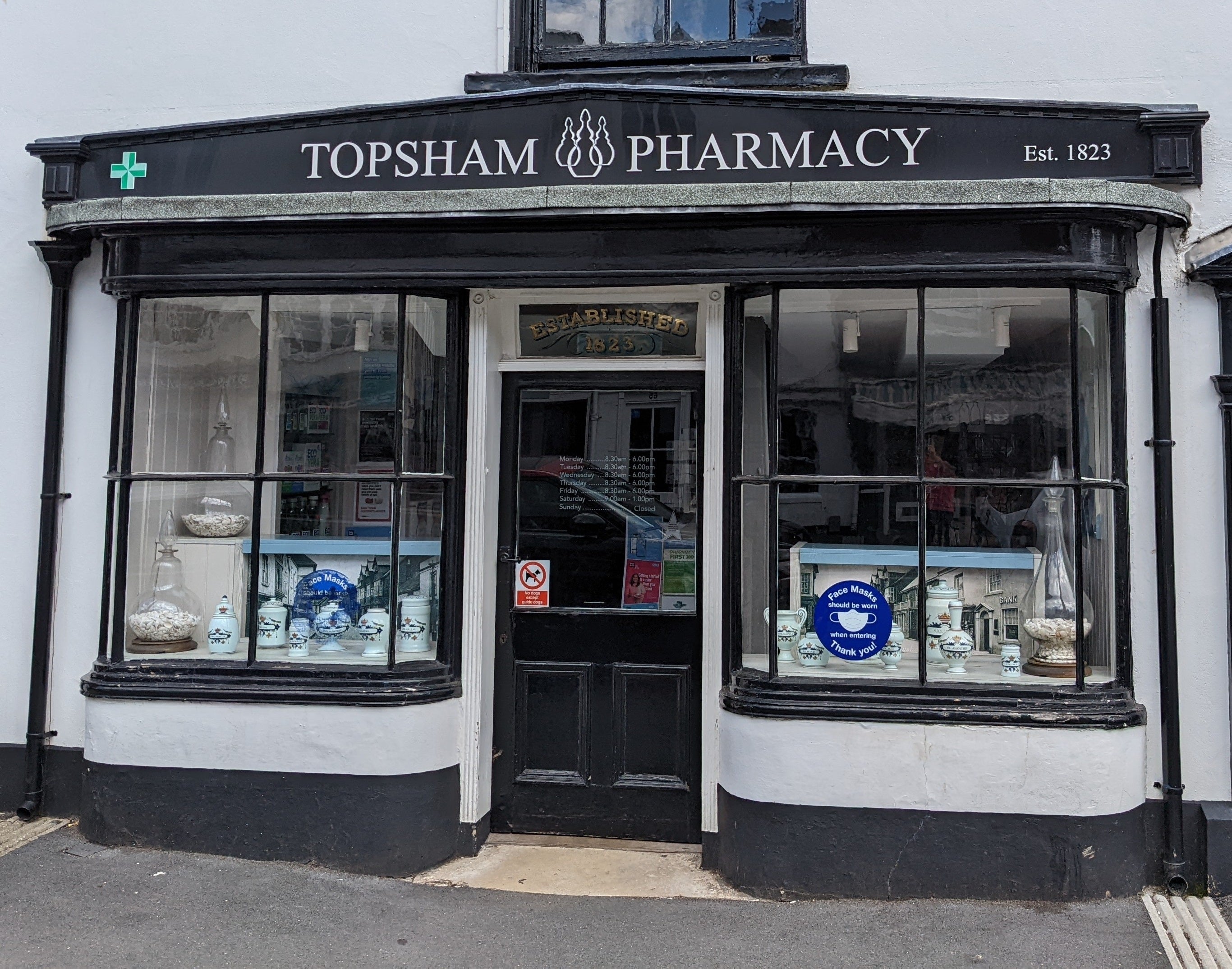 The group, which comprises Topsham Pharmacy in Topsham, Devon, Glasshouse Pharmacy in Countess Wear, Exeter, and West Hoe Pharmacy in Plymouth, has a combined dispensing activity of circa 34,000 items per month, which is well above the national average.
The business has been owned by Tom Walker and Debbie Cox since 2017, and was recently brought to market to allow the pair to retire from the sector. Following a sales process with Christie & Co, it has been sold to the UK's largest independent multiple operator, Day Lewis plc.
Tom and Debbie comment, "We are extremely pleased to have agreed a sale of the business to Day Lewis plc who, we are confident, will continue to develop the pharmacies and patient services as we have done over our five years of ownership."
Sam Patel, Executive Director of Day Lewis plc, comments, "We are delighted to have acquired the pharmacies renowned for their quality and delivery of services in their respective areas. We look forward to further developing the pharmacies as part of the wider Day Lewis business, and we welcome all the Norsworthy staff into the Day Lewis family. We wish Tom and Debbie all the best for their retirements."
The sale was handled by Tony Evans and Jonathan Board at Christie & Co.
Tony Evans, Head of Pharmacy at Christie & Co, comments, "We are pleased to have managed the sale on behalf of Tom and Debbie, having previously sold groups and pharmacies on their behalf over the last decade. Working together, the sale to Day Lewis was achieved within four months of sale being agreed.
"Following on from other recent group sales, this further underpins market appetite for good quality pharmacies, not only across the sector as a whole, but also in the southwest of England."
Norsworthy Limited was sold for an undisclosed price.
For further information on this press release, contact:
Phoebe Burrows, Corporate Communications Executive
P: 020 7448 8849 or E: phoebe.burrows@christie.com
Contact the agent:
Tony Evans, Head of Pharmacy
P: 07721 884 386 or E: tony.evans@christie.com   
Visit Christie & Co's Business Search page to find out more about current medical listings.