9/7/2022
|
Childcare & Education
'Outstanding' day nurseries in Nottingham and Derby sold to Family First
Specialist business property adviser, Christie & Co, has announced the sale of a pair of 'Outstanding' day nurseries, one in Nottingham and one in Derby.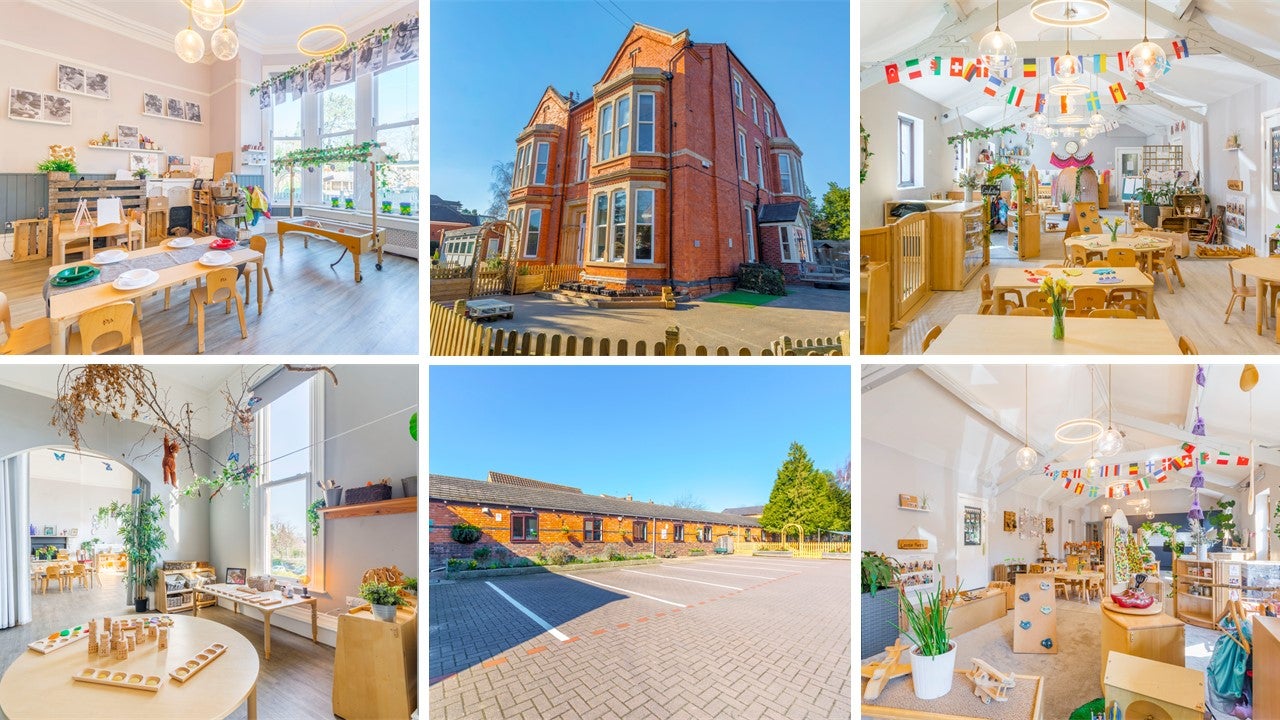 The first setting, Handkerchief Day Nursery and Forest School in Kegworth, Derby, was a former cowshed which previous owner, Nicola Wood, transformed into an 'Outstanding' setting. It benefits from large grounds forming part of the forest school, and boasts space for circa 90 children.
The second setting, Grosvenor House Day Nursery and Pre-School in Edwalton, Nottingham, is also an 'Outstanding' rated day nursery which Nicola Wood and Tony Pritchard renovated in 2015. Dating back to the 1880s, this was an attractive former school with a plethora of original features which the pair brought back to life as an exciting, unique day nursery setting with an effective operating capacity for circa 160 children.
Together, the nurseries offer a combined income of over £3 million and capacity for over 250 children aged zero to five years.
Following a confidential sales process with Christie & Co, the nurseries have been sold to Family First, which operates circa 75 settings across the UK.
Tony Pritchard comments, "Making the decision to sell our nurseries was not one we took lightly, and it was important for us to find the right custodians in terms of shared values and ambition. Nick (Christie & Co) was able to guide us through the sales process and we were fortunate enough to meet an array of amazing operators. However, upon meeting Craig, we knew that Family First were well placed to build upon what we'd created and more importantly, provide opportunities for the team to develop and grow.  We look forward to watching the exciting journey ahead for the team at Family First."
Craig Grant, Development and Strategy Officer at Family First, comments, "We are delighted to welcome on board all of the staff, parents, and children from these two amazing settings. The quality of care and learning that these nurseries offer, combined with the properties which provide fantastic indoor and outdoor environments for all the children, is second to none. From the first time I met Nic and Tony, you could not fail to be impressed by what they have achieved at these flagship settings which fit perfectly into our growth plans for Family First in these locations. We would like to wish Nic and Tony all the best for the future and we are delighted to be able to build on what they have achieved to date."
Nick Brown, Director & Head of Brokerage – Childcare & Education at Christie & Co, who handled the sale, comments, "It has been a pleasure working with Nicola and Tony and being able to appreciate what they have created. On walking into these nurseries, you cannot fail to be impressed by what they offer both the parents and children in terms of aesthetics and childcare. No expense has been spared in making these settings the 'go to' leading nurseries in the area. I am delighted that we have been able to secure a fantastic sale for them both, and I believe Family First will build on these acquisitions and continue to grow in the surrounding area. The demand in the East Midlands has continued to grow as buyers begin to expand their acquisition areas looking for more high-quality settings."
The two nursery settings were sold for an undisclosed price.
For further information on this press release, contact:
Phoebe Burrows, Corporate Communications Manager
P: 07540 063 598 or E: phoebe.burrows@christie.com
Contact the agent:
Nick Brown, Director & Head of Brokerage – Childcare & Education
P: 07764 241 316 or E: nick.brown@christie.com
Visit Christie & Co's Business Search page to find out more about current childcare listings.